As the retail environment becomes increasingly connected, ABI Research provides a holistic view of the overall ecosystem while striving to be the first to identify next-generation technologies and vendors shaping the future of retail. Our research examines new technological developments in this space including customer analytics and engagement, advertising, inventory management, fulfillment and delivery, employee efficiencies, indoor location technologies, POS, and the impact of the cloud.
Featured Research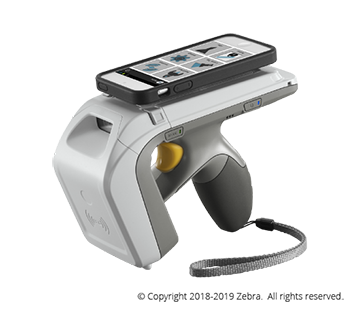 Transforming In-store Inventory Management
The digitization of retail operations can increase the traditional norm of 65% inventory accuracy generally applied to brick and mortar retail to over 98% in most cases, if technology is employed in the right way. The impact of the Internet of Things (IoT) and Artificial Intelligence (AI) has been, and will continue to be, transformational as stores can gain previously unavailable, granular operational insights that enable retailers to rethink the way they operate. Early deployments of various technologies have demonstrated a positive compound net effect for retailers by increasing revenue and reducing operational costs, thereby increasing the overall profitability of each store.
This report explores which technologies are transforming inventory management and reviews the ways in which they can be implemented in order to achieve maximum value for retailers. Technologies and services covered include ERP, merchandise planning, computer vision, robotics, and RFID.
Continue
Executive Foresights
4Q 2018
Amazon has confirmed plans to supplement its existing last-mile delivery strategy by directly hiring thousands of temporary in-house drivers to cope with peak demands this holiday season. In addition to its existing group of independent Delivery Service Partners (DSPs) using Amazon Flex and external providers such as UPS and FedEx, Amazon will be forking out as much as US$19 per hour for each new driver within this seasonal reserve fleet. Also, each driver will be provided with an Amazon Prime–branded van.
Insights
4Q 2017
This week Intel, Foxconn Technology Group, and Asia Pacific Telecom offered their first public demonstration of facial recognition technology for retail usage. Some of the applications demonstrated included residential and business access control, a virtual shopping service app, and retail payment apps. Intel's solution utilizes multi-access edge computing (MEC) 5G and artificial intelligence (AI) to enable the services.