Intelligent Supply Chain
As transparency, intelligence and efficiency become increasingly critical in today's supply chain, ABI Research's Intelligent Supply Chain service assesses the real-world impact and ROI of the most transformational technologies driving change in the sector. The service explores how AI is enabling ever-more reliable demand forecasts and shortening production cycles; Blockchain is improving end-to-end trust and visibility; robotics and process automation are streamlining time-consuming operations; augmented reality and wearable devices are empowering the human workforce; and the Internet of Things is digitizing end-to-end processes and providing unparalleled operational intelligence. In order to provide supply chain stakeholders, service providers and technology vendors with the tools they need to succeed, the Intelligent Supply Chain service places these technical developments within the context of shifting commercial and operational models and disruptive market trends.
Featured Research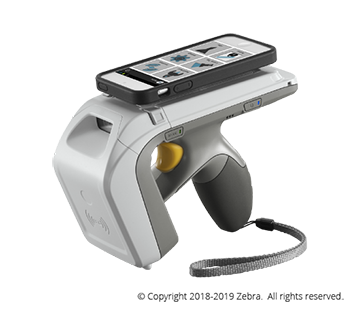 Transforming In-store Inventory Management
The digitization of retail operations can increase the traditional norm of 65% inventory accuracy generally applied to brick and mortar retail to over 98% in most cases, if technology is employed in the right way. The impact of the Internet of Things (IoT) and Artificial Intelligence (AI) has been, and will continue to be, transformational as stores can gain previously unavailable, granular operational insights that enable retailers to rethink the way they operate. Early deployments of various technologies have demonstrated a positive compound net effect for retailers by increasing revenue and reducing operational costs, thereby increasing the overall profitability of each store.
This report explores which technologies are transforming inventory management and reviews the ways in which they can be implemented in order to achieve maximum value for retailers. Technologies and services covered include ERP, merchandise planning, computer vision, robotics, and RFID.
Continue
Executive Foresights
1Q 2019
In February 2019, German e-commerce retailer Zalando announced the deployment of GreyOrange's Butler robots within a 30,000 square-meter fulfillment center in Sweden, one of the retailer's fastest growing territories. This follows last year's announcement that Zalando acquired a minority stake in Magazino, a Munich-based warehouse robotics firm.
Insights
4Q 2017
This week Intel, Foxconn Technology Group, and Asia Pacific Telecom offered their first public demonstration of facial recognition technology for retail usage. Some of the applications demonstrated included residential and business access control, a virtual shopping service app, and retail payment apps. Intel's solution utilizes multi-access edge computing (MEC) 5G and artificial intelligence (AI) to enable the services.