Chinese Mobile Manufacturers Must Prioritize Handset Customization to Boost Audio Quality, Pinpoints ABI Research Teardowns
Oyster Bay, New York - 27 Jan 2017
In recent mobile teardowns, ABI Research pinpoints that Chinese mobile manufacturers must prioritize handset customization to include higher quality audio. Many top- and mid-tier phones are breaking away from standard chipsets to include custom point solutions that improve the audio quality on both sides of calls. For instance, Samsung Galaxy C9 Pro relies on Cirrus Logic's low power audio codec (CS47L15), which combines with NXP's audio amplifier (T9897B) to form an always-on, low-noise, Hi Fi audio system.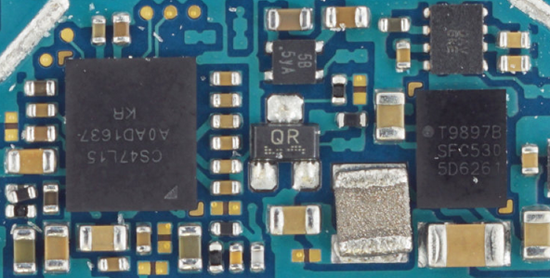 "Handset manufactures are notorious for removing every penny of extra cost from the mobile phone, but in this case, they are spending a few extra dollars to customize the audio system to satisfy consumer demand for higher quality audio," says Jim Mielke, Managing Director and Vice President at ABI Research. "The trend to improve audio quality is not limited to the China market, but it is certainly most prevalent in China, infiltrating lower and lower product tiers every quarter."
Manufacturers like Samsung are making it clear to the public that they are supporting high-quality audio by mentioning the specific audio chips responsible for producing the extraordinary audio quality in their marketing campaigns. The importance of this industry trend is also evident through recent acquisitions of high quality audio chip companies, including Knowles's purchase of Audience, Qualcomm's pending purchase of NXP, and Cirrus Logic's purchase of Wolfson.
"An interesting finding from these teardowns is the fact that it is China—not North America or Europe—leading the demand for customization and improved audio quality in mobile handsets," concludes Mielke. "In the recent past, the impetus for customization was the demanding North America and European markets."
These findings are from ABI Research's Teardowns, which include high-resolution photos and x-rays, pinpoint power measurements, detailed parts lists, and block diagrams.
About ABI Research
ABI Research provides strategic guidance to visionaries, delivering actionable intelligence on the transformative technologies that are dramatically reshaping industries, economies, and workforces across the world. ABI Research's global team of analysts publish groundbreaking studies often years ahead of other technology advisory firms, empowering our clients to stay ahead of their markets and their competitors.
ABI Research提供开创性的研究和战略指导,帮助客户了解日新月异的技术。 自1990年以来,我们已与全球数百个领先的技术品牌,尖端公司,具有远见的政府机构以及创新的贸易团体建立了合作关系。 我们帮助客户创造真实的业务成果。
For more information about ABI Research's services, contact us at +1.516.624.2500 in the Americas, +44.203.326.0140 in Europe, +65.6592.0290 in Asia-Pacific or visit www.abiresearch.com.