Augmented Reality and Virtual Reality devices have begun to reshape industries and businesses all over the world. Now, these technologies are poised to revolutionize classrooms as well.
According to our new Augmented and Virtual Reality in Education application analysis report, by 2023:
Spend for AR in education will reach $5.3 billion

Spend for VR in education will reach $640 billion

 
Investing In New Ways To Learn
Why are educational leaders investing so heavily in AR and VR technology? Because it shifts classroom experience from a teaching process to a learning process.
AR and VR educational applications shift the learning process from passive to active, allowing students to interact with content and practice their knowledge in real-time conditions. Learning by experience leads to better understanding, enhances knowledge recall, and strengthens retention. Immersive and interactive experiences stimulate students' motivation and increase their engagement level, which are fundamental factors for achieving learning goals.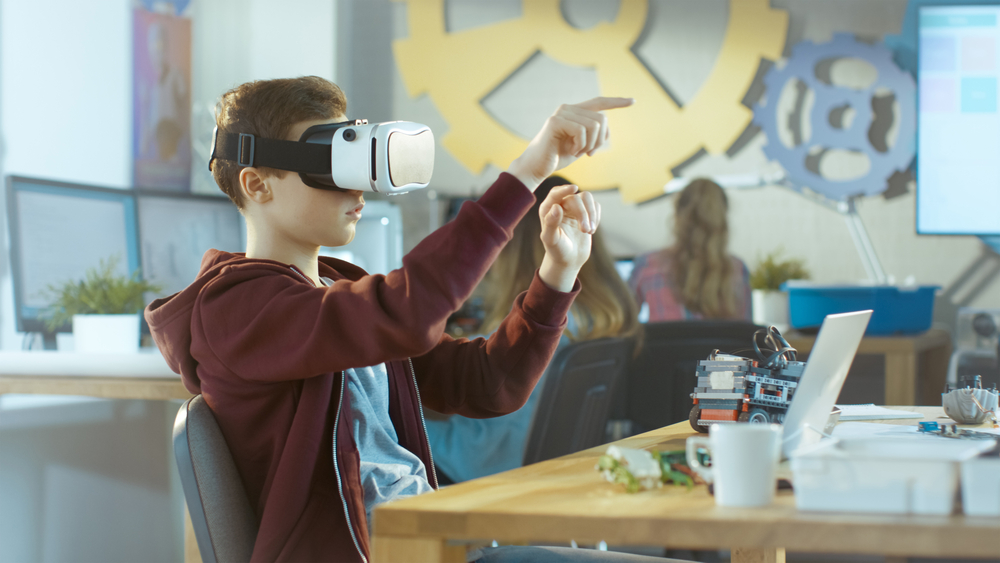 Overcoming Funding Barriers
Funding is one of the primary barriers for massive adoption of AR/VR solutions within educational systems, due to the high cost of headsets along with the limited financial resources in many schools. Mobile device-based solutions are a cost-efficient option due to the existing large install base, although fully immersive experiences aren't possible. Head-mounted experiences provide the most immersive experience possible but also can be challenging when it comes to price and implementation.  
Average Selling Prices (ASPs) both for AR glasses are expected to significantly decrease in the next few years, reaching US$733 for monocular and US$347 for binocular by 2023, which will help bring more AR to space. VR does win out with device costs, though, with standalone headsets trending down toward US$200 ASP by 2023 and mobile-based VR housings far less.
However, the educational benefits of the technology will outweigh the expenses.
In an ongoing quest to maintain students attention, new visualization and interaction tools are a natural fit. Greater visualization capabilities fit in upper learning and research efforts as well, so AR/VR can address the entire education ecosystem from Kindergarten through to post-graduate research. Add to this the flexibility of digital updateable and customizable content in a curriculum, and AR and VR are set up to play a catalytic role in education system going forward, provided the lowering prices and increasing content creation continue.
Learn More
These findings are from ABI Research's Augmented and Virtual Reality in Education application analysis report, part of our Augmented and Virtual Reality research service, which includes research, data, and Executive Foresights.