Connectivity powers the Internet of Things, and it's a rapidly evolving technology. As IoT adoption has grown across all industry sectors, wireless connectivity has adapted to offer several network technologies specifically for IoT solutions. With so many new options, how do you choose the right connectivity for your IoT deployments?
Join industry experts from ABI Research and KORE as we explore the latest advancements in connectivity options for IoT. In this webinar you will learn:
What are the various advanced connectivity technologies available for IoT solutions and how they differ?
What are the key considerations for connectivity choices, such as private vs. public networks and SIM types?
Which SIM technology we predict will take off in 2021, and how to determine whether traditional SIM, eSIM, or iSIM is right for you
How we predict real-time intelligence and data analytics will transform industries such as healthcare and fleet management
Analyst Insider Subscribers can view one free Insight every week. For full access, talk to our team.
It is built to complement Geographic Information System (GIS) platforms, such as Esri's ArcGIS engine, and Intel partners with 14 other geospatial and Information Technology (IT) companies.
Unlock this ABI Insight
Many players are developing and promoting Open RAN technologies and solutions, including the Facebook-led Telecom Infra Project (TIP), the O-RAN Alliance, and many other organizations, e.g., the SD-RAN Alliance and Small Cell Forum.
Unlock this ABI Insight
ABB is launching a new OT Security Event Monitoring Service whereby IBM's security event monitoring portfolio and ABB's expertise in process control systems are brought together. Separately, ABB is focusing on helping the cybersecurity efforts of firms in the energy and process industries by partnering with cybersecurity provider Forescout.
Unlock this ABI Insight
There is also a growing interest across the industry in the potential of interconnected, multi-orbit satellite networks—which are comprised of GEO, Middle Earth Orbit (MEO) and LEO satellites—in providing multi path connectivity to a diverse set of customer and deployment profiles.
Unlock this ABI Insight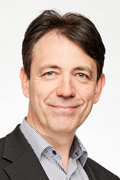 Smart AI-based cameras enable an increasing number of low latency mission-critical machine vision applications like pedestrian detection and alerting, and real-time surveillance in the Intelligent Transportation Systems (ITS) and the wider Smart Cities markets. Traffic management applications include adaptive traffic lights, vehicle prioritization and preemption, parking access and detection, and electronic tolling. According to ABI Research, shipments of smart AI-based ITS cameras are expected to grow from around 33,000 in 2020 to more than 155,000 in 2025.
"Shipments of smart AI-based ITS cameras are expected to grow at a Compound Annual Growth Rate (CAGR) of more than 36% in the next five years. Camera system revenue will grow from US$46 million in 2020 to US$189 million in 2025," says Dominique Bonte, Vice President, End Markets.
Read more.
As 2020 finally winds down, predictions abound on the technology advancements and innovations expected in the year ahead. However, several highly anticipated advancements, including environmentally friendly 5G, explainable Artificial Intelligence (AI), mainstream Virtual Reality (AR), and ubiquitous Wi-Fi 6E, will NOT happen in 2021, says ABI Research.
In its new whitepaper, 68 Technology Trends That Will Shape 2021: Predictions for What Will and Will Not Happen in The Year Ahead, ABI Research's analysts identify 37 trends that will shape the technology market and 31 others that, although attracting huge amounts of speculation and commentary, are less likely to move the needle over the next twelve months. As Stuart Carlaw, Chief Research Officer points out, "For success in 2021, one must understand fundamental trends early, and take a view on those trends that are buoyed by hyperbole and those that are sure to be uncomfortable realities. Now is the time to double down on the right technology investment."
Read more.
The Enterprisers Project
It's "everything not in the cloud," says Ryan Martin, principal analyst with ABI Research, "If we think about a hub-and-spoke model, the cloud is the hub and everything on the outside of the spokes is the edge." This decentralized approach enables organizations to move processes like analytics and decision making closer to where the actual data is produced.
Read the full article.
BBC News
It says the Snapdragon 888 will let handsets take high-resolution photos faster than before and perform AI-related tasks more efficiently. Devices powered by the chip should be on sale by March. If the firm had followed its previous naming convention, it would have been numbered the 875. One expert suggested the decision had significance.
"It may point to Qualcomm extending an olive branch to those in the industry caught up in the ongoing China-US trade war," suggested Deborah Petrara from ABI Research. "888 is regarded by the Chinese as a symbol of fortune and prosperity, which will also undoubtedly chime well with Qualcomm's expectations of success."
Read the full article.
The Future of Supply Chain
Nov. 30, 2020 - Dec. 4, 2020
Online
Event Website

PrivSec Global
Nov. 30, 2020 - Dec. 3, 2020
Online
Event Website

Wearable Technologies Conference 2020
Dec. 10, 2020 - Dec. 12, 2020
Online
Event Website

Telematics CEEurope conference & expo
Dec. 15, 2020 - Dec. 15, 2020
Online
Event Website

Reuters Next
Jan. 11, 2021 - Jan. 14, 2021
Online
Event Website

The Things Conference
Jan. 25, 2021 - Jan. 29, 2021
Online
Event Website
Speakers:
Adarsh Krishnan

IEC 61850 USA
Jan. 27, 2021 - Jan. 27, 2021
Online
Event Website

Gazing Ahead with Intel: Artificial Intelligence for Telecommunications
Jan. 27, 2021 - Jan. 27, 2021
Online
Event Website
Speakers:
Don Alusha

Cyber Intelligence Asia
March 9, 2021 - March 11, 2021
Jakarta, Indonesia
Event Website

IoT Tech Expo Global
March 17, 2021 - March 18, 2021
Online
Event Website