Analyst Insider Subscribers can view one free Insight every week. For full access, talk to our team.
Regional 5G infrastructure upgrades have already caused increased tensions between countries, and particularly between the United States and China, out of fear of network privacy concerns.
Unlock this ABI Insight
The pharmaceutical industry and the chemical production, biopharma, and bio-med domains are strongly interconnected with the Internet of Things (IoT), data-enabled technologies, and data-driven applications.
Unlock this ABI Insight
Early research projects for digital twins in the pharmaceutical industry have looked at creating models of patients' bodies.
Unlock this ABI Insight
XAG, an Unmanned Aerial System (UAS) and agricultural solution provider founded in 2007 and headquartered in Guangzhou, China, announced that within 1Q 2020 it witnessed an increase in demand for its newest agricultural drone model, delivering 4,000 units within the first two months of the year.
Unlock this ABI Insight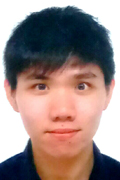 Competition in the antenna vendor market is heating up as 5G rolls out and market share is coming under serious pressure. In its recent analysis of the worldwide mobile cellular 4G and 5G antennas market, ABI Research finds that Huawei remains the market leader in the base station antenna market, retaining a first place in both the market share and vendor rankings. Following Huawei, other companies within the top five for market share include, CommScope, Kathrein Mobile Communication, Rosenberger, and ACE Technologies. Together, these five vendors comprise more than 70% of the total market in terms of revenue. While the names of the top 5 remain the same, there has been a shuffle in the order with CommScope has taken the second position in 2019.
2019 was the year that 5G started to roll out and trialed. By the end of 2019, South Korea reported more than 90,000 5G base stations had been deployed and China had built out more than 130,000 5G base stations. "The move toward the 5G rollout is creating new challenges as the antenna and radio must be integrated for optimal utilization of site space and network performance. The successful performance of the 5G network will increasingly depend on the antenna, making antenna an essential component in the operator's network," explains Dean Tan, Research Analyst.
Read more.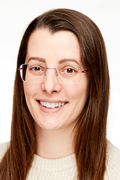 The wearable payments market is being driven by a surge in contactless payment adoption, as a result of growing usage of contactless cards and Near-Field Communication (NFC)-enabled mobile payments. In large part, this usage reflects a growing trend in changing consumer behavior regarding payment habits and trends, driven by maturing smartwatch technologies, evolving tokenization platforms, and the convergence with other end verticals such as ticketing and transport, and fitness and health applications. As a result of these trends, ABI Research forecasts US$7.2 billion in global revenue from the sale of payment-enabled wearables in 2024.
Read more.
EET Asia
Despite the current pandemic-related downturn, the demand for edge AI chips will grow to outstrip demand for cloud AI chips for the first time in 2025, according to a new report from ABI Research.
"By integrating an AI chipset designed to perform high-speed inference and quantized federated learning or collaborative learning models, edge AI brings task automation and augmentation to device and sensor levels across various sectors," said Lian Jye Su, principal analyst at ABI Research. "So much that it will grow and surpass the cloud AI chipset market in 2025."
Read the full article.
CXO Today
"The wearable trials and deployments that record vitals and monitor symptoms alert medical professionals if a patient's condition worsens. This becomes particularly important when the number of hospital beds is limited and so many patients are being sent home, ensuring that the seriously ill are cared for in a hospital while the less ill are still monitored when at home," Stephanie Tomsett, Wearables Analyst at ABI Research explains.
Read the full article.
Digital Manufacturing Week 2020
Nov. 9, 2020 - Nov. 13, 2020
Online
Event Website

5G World
Sept. 1, 2020 - Sept. 3, 2020
Online
Event Website

AI&ML for the Smart Grid
Sept. 8, 2020 - Sept. 10, 2020
Online
Event Website

Manufacturing World Nagoya
Sept. 9, 2020 - Sept. 11, 2020
Portmesse Nagoya
Event Website

Commercial UAV Expo Americas
Sept. 15, 2020 - Sept. 17, 2020
Online
Event Website

FutureNet World 2020
Sept. 22, 2020 - Sept. 23, 2020
ONLINE
Event Website
Speakers:
Dimitris Mavrakis, Malik Saadi

Smart Grid Innovation
Sept. 22, 2020 - Sept. 24, 2020
Online
Event Website

Internet of Manufacturing
Sept. 28, 2020 - Sept. 30, 2020
Online
Event Website
Speakers:
Ryan Martin

Grid Asset Management 2020
Sept. 30, 2020 - Sept. 30, 2020
Online
Event Website

Smart Grid Cybersecurity 2020
Oct. 7, 2020 - Oct. 7, 2020
Online
Event Website