The 5G smartphone market is now outperforming its predecessor generations on nearly every metric. Between the number of mobile devices, subscribers, and networks available at launch, 5G is the most accelerated mobile technology generation ever launched. Technical challenges, new features and functionalities, as well as new radio elements for supporting new radio bands and combinations will continue leading to substantial changes in the design of mobile devices. This complexity level is not just limited to the high end, as the availability of 5G smartphone models will become more diverse, brought to market quickly at a wide variety of price points, democratizing the 5G experience.
Analyst Insider Subscribers can view one free Insight every week. For full access, talk to our team.
Mobile operators have already deployed edge data centers in their central offices and mobile gateway aggregation points but have not yet found a way to monetize them.
Unlock this ABI Insight
There are several rationales for why regulators should allocate the 6 GHz band for Wi-Fi besides just considering the benefit that 6 GHz brings for consumers and users.
Unlock this ABI Insight
WING is Nokia's current evolution of what was once known as a Connectivity Management Platform (CMP), a fundamental network component for any wireless carrier offering IoT connectivity.
Unlock this ABI Insight
The high level of competition in the headset market raises questions about key features and criteria that will affect consumer adoption and manufactures that will lead in consumer preference.
Unlock this ABI Insight
As in so many other ways, COVID-19 is accelerating efforts and thinking around new urban concepts, in particular the role of microcities in future city designs.
Unlock this ABI Insight
IoT is currently experiencing an increased demand in security services focused primarily around secure device management, network security, secure data hosting, over-the-air device management, and firmware updates will push IoT security services to US$16.8 billion by 2026, according to new findings by ABI Research.
"The fervent expansion of IoT communications and interconnected assets has become a rather attractive target for cyberattacks, which have been increasing in intensity and sophistication with each passing year. Additionally, since the onset of the COVID-19 pandemic IoT connectivity, digitization and automation demands have risen sharply for most end-markets while digital security services struggled to maintain IoT operations under overburdened IT infrastructures for Operational Technologies (OT) assets," explains Dimitrios Pavlakis, Digital Security Analyst.
Read more.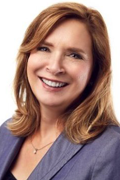 The varied applications that constitute supply chain technologies range from sourcing to operations, fulfillment, transport and services. Demand has increased materially for solutions that best address visibility, connectivity, flexibility, safety and savings. ABI Research has identified ten hot tech innovators and disruptors in supply chain technologies leading these timely and results-driven solutions.
"Companies that stand out for their innovation in technology and business strategy include Samsara's rapid feature releases and Platform Science's developer-focused mobile device management. Automation has increased exponentially through Nuro's fully autonomous pods. Jupiter's automated grocery baskets, Ocado's software and robotics platform, Brain Corp's autonomous navigation solutions and Attabotics 3D inventory management. Other notable disruptors include Getir's "ultrafast" deliveries through smart mapping, Optoro's centralized and configurable reverse logistics and FarEye's predictive logistics," says Susan Beardslee, Principal Analyst, Freight Transportation and Logistics.
Read more.
TechWire Asia
The trend towards deploying facial biometrics to provide contactless payments is becoming more pronounced, with the Covid-19 pandemic accelerating its adaption worldwide.
ABI Research Digital Security Research Director Phil Sealy said, "These higher contactless transaction limits are here to stay and could be considered a significant signal of intent that contactless will ultimately become the de facto digital payment type of the future."
Read the full article.
The Things Conference
Jan. 25, 2021 - Jan. 29, 2021
Online
Event Website
Speakers:
Adarsh Krishnan

IEC 61850 USA
Jan. 27, 2021 - Jan. 27, 2021
Online
Event Website

Gazing Ahead with Intel: Artificial Intelligence for Telecommunications
Jan. 27, 2021 - Jan. 27, 2021
Online
Event Website
Speakers:
Don Alusha

Cyber Intelligence Asia
March 9, 2021 - March 11, 2021
Jakarta, Indonesia
Event Website

IoT Tech Expo Global
March 17, 2021 - March 18, 2021
Online
Event Website

Reuters Events Mobility: Ridership Week
March 29, 2021 - April 2, 2021
Online
Event Website

Sensors & IIoT: Manufacturing + Automation + Robotics North America
April 14, 2021 - April 15, 2021
Online
Event Website
Speakers:
Ryan Martin

The Future of 5G and LoRaWAN: Connecting the Next Billion Devices
April 14, 2021 - April 14, 2021
Webinar
Event Website
Speakers:
Adarsh Krishnan

RoboBusiness Direct Spring 2021
April 29, 2021 - April 29, 2021
Online
Event Website

Advantech Connect
April 30, 2021 - April 30, 2021
Online
Event Website
Speakers:
Susan Beardslee