Analyst Insider Subscribers can view one free Insight every week. For full access, talk to our team.
The company has launched both hardware and software solutions for solution developers that are looking to incorporate TinyML in their product offerings.
Unlock this ABI Insight
Telenor Connexion is the first IoT service provider that Ericsson has brought to the AWS Marketplace and may act as a proof of concept for the introduction of other Ericsson carrier customers to Amazon's platform.
Unlock this ABI Insight
Recent research indicates that the Open RAN mMIMO will have approximately 10% market penetration by 2026, mainly in Asia-Pacific followed by Europe and North America.
Unlock this ABI Insight
While the short-term outlook for location-based VR is grim, videoconferencing and collaboration are expected to see significant growth, both short term and long term.
Unlock this ABI Insight
Bossa Nova is the latest in the line of vendors that have entered what has derogatively been called the Walmart technology graveyard, another example being the machine vision vendor Everseen.
Unlock this ABI Insight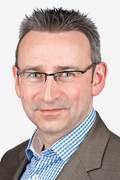 At the end of 2020, 6.6 billion Internet of Things (IoT) devices will be connected and active worldwide; 840 million of them will use cellular networks, which is just under 8% of the total. At the end of 2014, there were 180 million cellular IoT devices active worldwide, and that number increased by over 4.5X in the six intervening years. In another six years' time, there will be a further near-7X growth in cellular IoT devices, bringing the global total to 5.7 billion, finds ABI Research. This explosive growth means carriers are facing more specific and diverse demands for guarantees from IoT customers, especially when roaming.
"More smart devices are being deployed, and more types of devices are becoming smart," says Jamie Moss, M2M, IoT & IoE Research Director. "It is clear the ability to connect diverse IoT device types, with different needs, at massive scale, and with global coverage is needed now. Next-gen Connectivity Management Platforms (CMPs) and global connectivity coverage solutions are key to accomplishing this task."
Read more.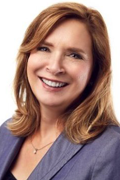 As the world awaits the approval of COVID-19 vaccines, the worldwide freight industry is gearing up for an initial 2021 goal of transporting an average of 271 million ultracold and cold doses per month (9 million doses per day). Early modeling by ABI Research shows that there will be at least 857 temperature-controlled trucks leaving Pfizer and Moderna manufacturing facilities or distribution centers each month. Should AstraZeneca also receive approval, these numbers will be materially increased. Distribution and delivery will continue to grow and get more complicated after the large urban and suburban areas are covered.
"Early vaccine candidates require ultra-low temperatures, as much as -70 degrees Celsius ©, or -94 Fahrenheit. This is impacted by a lack of adequate storage capacity for these new types of Messenger RNA (mRNA) vaccines. The containers to store and transport them are not widely available and not required for common vaccines. Constant temperature control is needed from the manufacturing site to the inoculation sites. According to known criteria, people will require two vaccines from the same manufacturer within 21-28 days. That equates to at least 662 million doses in the United States and approximately 1.5 billion across the European Union," explains Susan Beardslee, Freight Transportation, and Logistics Principal Analyst.
Read more.
Financial Express
A digital cockpit is taking various forms and shapes from sophisticated infotainment systems for entertainment to maps and other meaningful information for drivers and passengers. Automobiles are starting to talk to each other and other sources while on the road—enabling varied use cases for diagnostics, over-the-air updates, payments and more. A study by ABI Research suggests that software issues cost carmakers $17 billion a year, which can be reduced with connected vehicle technologies. Connected mobility will continue to be a key node in a seamless lifestyle.
Read the full article.
Asia Times
The 5G communications will allow producers to improve crops through the collection of information by sensors placed in the fields, on harvesters and drones, so that it can be readily crossed with meteorological and humidity data, said Huawei Brasil marketing director Tiago Fontes.
"5G has the potential to have a transformative effect on the global economy through a number of different verticals, and farming certainly is one of the most prominent ones to consider," ABI Research analyst Leo Gergs told Fortune magazine.
Read the full article.
Wearable Technologies Conference 2020
Dec. 10, 2020 - Dec. 12, 2020
Online
Event Website

Telematics CEEurope conference & expo
Dec. 15, 2020 - Dec. 15, 2020
Online
Event Website

Reuters Next
Jan. 11, 2021 - Jan. 14, 2021
Online
Event Website

The Things Conference
Jan. 25, 2021 - Jan. 29, 2021
Online
Event Website
Speakers:
Adarsh Krishnan

IEC 61850 USA
Jan. 27, 2021 - Jan. 27, 2021
Online
Event Website

Gazing Ahead with Intel: Artificial Intelligence for Telecommunications
Jan. 27, 2021 - Jan. 27, 2021
Online
Event Website
Speakers:
Don Alusha

Cyber Intelligence Asia
March 9, 2021 - March 11, 2021
Jakarta, Indonesia
Event Website

IoT Tech Expo Global
March 17, 2021 - March 18, 2021
Online
Event Website

Reuters Events Mobility: Ridership Week
March 29, 2021 - April 2, 2021
Online
Event Website

Sensors & IIoT: Manufacturing + Automation + Robotics North America
April 14, 2021 - April 15, 2021
Online
Event Website
Speakers:
Ryan Martin