Analyst Insider Subscribers can view one free Insight every week. For full access, talk to our team.
The labyrinth of pipes in facilities such as those operated by Phillips 66 presents challenges for implementing a robust telecoms infrastructure to support the use of mobile applications and asset monitoring exercises. Sensors throughout the facility can monitor equipment and provide alerts in real time.
Unlock this ABI Insight
Most AEPs view cloud infrastructure as a commodity that Amazon and Microsoft dominate with Amazon Web Services (AWS) and Microsoft Azure, respectively, but increasingly, these are the two companies encroaching on their territory.
Unlock this ABI Insight
The company launched GoDirect Trade, an online marketplace for aircraft parts, 18 months ago to provide repair shops, airlines, and aircraft parts manufacturers with an e-commerce platform.
Unlock this ABI Insight
5G is going to be extremely well suited for manufacturing applications, thanks to its high-mobility, high-throughput, low-latency, and massive connection capabilities, among other benefits.
Unlock this ABI Insight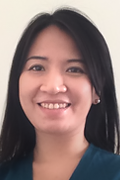 The COVID-19 pandemic continues to drive demand for Small Office/Home Office (SOHO)/Consumer Wi-Fi Consumer Premise Equipment (CPE) demand as millions are still forced to work and learn from home. ABI Research forecasts that the worldwide SOHO/Consumer Wi-Fi CPE market will ship more than 223 million units in 2020, a surge of 10 million units from 2019.
"Stay-at-home orders imposed in the first quarter of 2020 forced millions of consumers to work from home and students to do home-based learning, creating the need for ultra-reliable broadband and Wi-Fi connectivity in households worldwide," explains Khin Sandi Lynn, Industry Analyst.
"There has been a sudden spike in the adoption of Wi-Fi routers and extenders as consumers seek a reliable Wi-Fi network that can simultaneously support multiple users and devices. That spike and the growth in the use of applications such as video conferencing, live TV streaming, and online gaming at home resulted in consumers adopting Wi-Fi CPE for better coverage and higher capacity."
Read more.
The COVID-19 pandemic has ushered in Healthcare 4.0 as healthcare systems and providers have been forced to accelerate their digital transformation journeys and adopt novel and innovative solutions that empower healthcare professionals and support remote patients. Both Augmented Reality (AR) and Virtual Reality (VR) solutions are starting to revolutionize healthcare applications and services, and at the same time, contribute to the fight against COVID-19. The AR healthcare market is expected to generate approximately US$10 billion in revenues with the VR Healthcare market reaching US$1.2 billion in 2024, according to a new report from ABI Research.
"Thanks to the technological maturity, more affordable prices, a wider range of content providers, and numerous successful implementations, AR and VR solutions have proven their value and are increasingly established in healthcare training and education, pre-operation and treatment planning, and data/3D model visualization use cases," explains Eleftheria Kouri, AR/VR Research Analyst. "At the current stage of the market, AR and VR solutions are considered reliable and cost-effective digital tools for high-value use cases in healthcare. At the same time, the introduction of AR elements in telehealth services is a promising and natural use case that can add value and clarity for users and fill in gaps exposed today with the difficulty of in-person visits."
Read more.
Drone DJ
Research firm ABI Research is predicting the drone industry will be worth a whopping $92 billion by 2030 despite COVID shutting down the world. The growth is expected to be a result of Remote ID being rolled out and the use of 5G in drone operations.
COVID has had an impact on the drone industry with shipping issues and a slower rollout of drones and related technologies in the commercial world. On the upside, COVID has had more of a positive effect allowing drones to shine like never before, especially with deliveries and logistics.
Looking to the future, three major aspects will ensure the drone industry as a whole will grow and advance further into everyday life. New regulatory changes, like the drone registration happening down under, the rollout of Remote ID in the US, and the introduction of 5G into the world of commercial drone operations.
Read the full article.
Venture Beat
Siren, a startup developing washable smart socks designed to help remotely monitor diabetes patients, today raised $9 million. According to CEO Ran Ma, the extension to Siren's series B round will be used to grow the team and meet demand for its product and services.
In response to the pandemic, companies like Current Health and Twistle have teamed up with health care providers to pilot at-home wellness-tracking platforms. ABI Research predicts that by 2025, spending on AI in health care and pharmaceuticals will increase by $1.5 billion as a result of the novel coronavirus.
Read the full article.
Digital Manufacturing Week 2020
Nov. 9, 2020 - Nov. 13, 2020
Online
Event Website

Smart Grid Cybersecurity 2020
Oct. 7, 2020 - Oct. 7, 2020
Online
Event Website

7th Demand Response & DER World Forum
Oct. 12, 2020 - Oct. 14, 2020
Online
Event Website

IoT Tracking Summit
Oct. 20, 2020 - Oct. 21, 2020
Online
Event Website

EWTS Everywhere
Oct. 23, 2020 - Oct. 24, 2020
Online
Event Website
Speakers:
Eric Abbruzzese, Eleftheria Kouri

IEC 61850 Global 2020
Oct. 28, 2020 - Oct. 29, 2020
Online
Event Website

IoT Tech Expo North America
Nov. 4, 2020 - Nov. 6, 2020
Online
Event Website

XR USA 2020
Nov. 19, 2020 - Nov. 20, 2020
San Diego, California
Event Website

Smart City & Buildings 2020
Nov. 24, 2020 - Nov. 24, 2020
Online
Event Website
Speakers:
Dominique Bonte

IoT Tech Expo Europe
Nov. 24, 2020 - Nov. 25, 2020
Online
Event Website