Google Daydream(ing) No More: Google Dropping VR is a Knockdown Punch for Mobile VR
Mobile Virtual Reality (VR) was already hanging on by a thread when Google pulled out its shears and cut its last lifeline by ending development and future device support of Google Daydream even though Google's new Pixel 4's screen supports up to 90 Hz, which would have provided a better VR experience. This market development is not surprising, as mobile VR has been stagnant for over a year, with other proponents (namely Oculus and Samsung) also pivoting away from smartphone-based VR solutions. It is unfair to say there was no market development in this segment—to its credit, Qualcomm developed and showed a different path forward for mobile VR with its viewers—but the industry had already moved on. Admittedly, even though the market was moving away from mobile, this analyst still saw a future for mobile VR that could still come to fruition. However, at least within the near future, this facet of the market will likely remain dormant at best.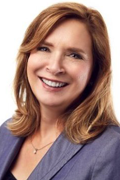 Commercial fleet managers from SMB's to large enterprise are seeking effective technology solutions to enhance their operations and bottom-line results through data-driven insights and reduced risks to their rapidly evolving business. ABI Research assessed the market from the end user's perspective and found that over 60% of operators are planning to increase their investments in technology over the next year.
Adoption of targeted technology solutions allow fleets to track drivers, vehicles, and other assets including cargo in near real-time. Early commercial deployments of SAE Level 2 ADAS will provide easier and safer operations. It is expected that full autonomy will include electrification, which will also bring greatly reduced maintenance costs. Managers are also looking for predictive insights to better anticipate everything from at-risk drivers to unplanned vehicle downtime. "Asset utilization is a key driver of operational costs, which averages $1.74 a mile," states Susan Beardslee, Principal Analyst, Freight Transportation & Logistics.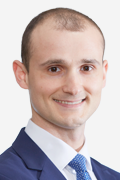 5G will catalyze change in the industry by enabling new business models and pave the way for new enterprise use cases. Complementary to 5G, cloud-native platforms promise operational efficiencies and new growth for Mobile Service Providers (MSPs). The market for cloudified 4G and 5G network elements is expected to reach US$20 billion by 2024, at a Compound Annual Growth Rate (CAGR) of 25%, according to ABI Research.
This growth aligns with the industry's pursuit to embed a degree of agility in the ecosystem. There are some promising cloud-native technologies that cater to varying use cases across numerous enterprise verticals. The benefits notwithstanding, cloud-native computing poses some challenges for an industry that is geared towards verticalized country-specific/region-specific services. "Therefore, there is no 'one size fits all' model that MSPs can adopt in a way that is sufficiently impactful and not disruptive," says Don Alusha, Senior Analyst.
Autonomy Solution Providers Key to Future of Mobile Robotics
The Robot Report (by Senior Analyst Rian Whitton)
For the past thirty years, the robotics industry has been defined by a large number of providers building similar products with proprietary operating systems, controllers, and software to perform largely similar tasks. This applies particularly to mobile robotics.
This might be called the Artisanal Age of robotics given the significant challenges faced in developing robots for different use cases. But as technology has matured and deployments have become more common, hardware costs have gone down, and the corresponding drop in sensor prices has made it less difficult to build sophisticated mobile robots at scale.
This Smart Lock Lets Walmart Deliver Groceries Inside Your Home
CNN Business
The concept behind the Level Lock isn't necessarily a new one. Locks that allow homeowners to electronically enable kids, visitors, dogwalkers and delivery people to safely enter and leave a home without needing a set of keys have been around for at least a decade.
Users can still operate the lock the conventional way with their keys or with an app on their phone using a Bluetooth or WiFi connection. They can also add family and friends to the app, which allows them to use their phones as a key.
Additionally, the lock connects with Apple Homekit, so you can operate it via Siri, and add automations like locking the door when the last person leaves or receiving real-time notifications when someone enters or exits the home.
Yet, there are still challenges when it comes to getting consumers to embrace smart locks, said Jonathan Collins, research director overseeing smart home coverage for ABI Research. While smart lock sales in the US are up 45% over last year, Collins notes there are still major hurdles to overcome.
Internet of Manufacturing South
Nov. 19, 2019 - Nov. 20, 2019
Dallas, Texas
Event Website

Digital Substations 2019
Nov. 26, 2019 - Nov. 28, 2019
Berlin, Germany
Event Website

BIM World Munich
Nov. 26, 2019 - Nov. 27, 2019
Munich, Germany
Event Website

Intelligent Automation Week Nashville
Dec. 2, 2019 - Dec. 5, 2019
Nashville, TN
Event Website

Amsterdam Drone Week
Dec. 4, 2019 - Dec. 6, 2019
Amsterdam
Event Website

Digital Twins 2019
Dec. 12, 2019 - Dec. 13, 2019
Frankfurt, Germany
Event Website
Speakers:
Michael Larner

VRX Conference and Expo
Dec. 12, 2019 - Dec. 13, 2019
San Francisco
Event Website

Smart Wearable Device Asia Pacific Summit 2020
Jan. 13, 2020 - Jan. 14, 2020
China
Event Website

Predictive Maintenance 2020
Jan. 14, 2020 - Jan. 16, 2020
Berlin, Germany
Event Website

Common Information Model
Jan. 21, 2020 - Jan. 23, 2020
Amsterdam, The Netherlands
Event Website
About ABI Research
ABI Research provides strategic guidance for visionaries needing market foresight on the most compelling transformative technologies, which reshape workforces, identify holes in a market, create new business models and drive new revenue streams. ABI's own research visionaries take stances early on those technologies, publishing groundbreaking studies often years ahead of other technology advisory firms. ABI analysts deliver their conclusions and recommendations in easily and quickly absorbed formats to ensure proper context. Our analysts strategically guide visionaries to take action now and inspire their business to realize a bigger picture. For more information about subscribing to ABI's Research Services as well as Industrial and Custom Solutions, visionaries can contact us at +1.516.624.2500 in the Americas, +44.203.326.0140 in Europe, +65.6592.0290 in Asia-Pacific or visit www.abiresearch.com.