In the past, location technology powered standalone hardware solutions such as satnavs and people trackers. Today, however, it is a universal horizontal capability embedded in almost every single device and digital solution.
Mobility and supply chain have been some of the most important segments to adopt location tracking, while, COVID-19 further accelerated critical solutions related to last-mile delivery and people density tracking, which are heavily reliant on advanced location capabilities.
Join this webinar to find out how a location platform can drive innovative, location-centric solutions and enhance the value of existing location intelligence in your business. Topics for discussion will include:
Market trends and the location landscape
How location platforms differ from other technology platforms
A deep dive into horizontal location platform capabilities, including centralized maps, Open APIs, visualization, data hosting and processing, Location as a Service (LaaS), location standards, and professional services
How location platforms allow enterprises to address various business and technical challenges in designing and commercializing their location products and services
Key use cases and case studies
And more!
Analyst Insider Subscribers can view one free Insight every week. For full access, talk to our team.
The introduction of this service will enable possibilities such as sustainable aviation with green vehicle delivery of cargo, delivering medical aid to remote areas, conducting remote asset inspections, and reducing human risk due to automating processes.
Unlock this ABI Insight
The industrial cybersecurity monitoring and detection platform, named Eos.ii, builds on Siemens' Managed Detection and Response service, which the firm launched last year.
Unlock this ABI Insight
Wi-Fi is no longer considered a solution to provide wireless network connectivity within the home; industry players are now working to revolutionize Wi-Fi to support smart home applications by implementing Wi-Fi sensing technology.
Unlock this ABI Insight
considering recent developments within the telecom domain, such as Elisa acquiring software house TenForce, camLine Group, and CalcuQuote in 2021 and Microsoft acquiring the likes of Affirmed Networks and Metaswitch, it is therefore time to revisit the OPEX versus CAPEX discussion and assess its validity, with a specific look at the effects it has on the assessment of financial stakeholders.
Unlock this ABI Insight
ABI Research defines hybrid cloud services as the deployment of data and applications across multiple locations and cloud types (on-premises, public, and private). In contrast, multi-cloud services refer to enterprise use of services from different cloud service providers.
Unlock this ABI Insight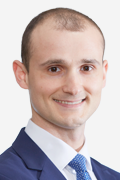 Communication Service Providers (CSPs) seek to automate and transform their network and telco cloud infrastructure to capture new growth. This transformation is being driven by growth in user data demand, an increasingly complex network, a need to lower cost of operations, and new B2B revenue growth tied to 5G adoption. Consequently, CSPs recognize that they need to think about telco cloud planning and design, construction, maintenance, and network provisioning very differently to optimize telco cloud value and address key pain points.
"There are, broadly speaking, several structural challenges and pain points that characterize today's telco operations. First, the agile and cloud-centric 5G networks are still being managed with maintenance processes that date back to 1980s. A second challenge comes from over-the-top players. They use advanced technology characterised by high efficiency and low cost. A third and equally important challenge is that today's networks are more complex (e.g., encompassing 3G, 4G, and 5G) and operations and maintenance is more diverse. That diversity increases the chances of human error, and it is exactly what CSPs seek to address with the deployment of a telco cloud," explains Don Alusha, Senior Analyst, 5G & Mobile Network Infrastructure.
Read more.
Wi-Fi 6 is improving connectivity within the enterprise by connecting employees, guests, visitors, and customers securely, and increasing productivity and flexibility via a range of different devices. Enterprise networks differ from home networks as they communicate greater levels of information, connect more devices and require higher levels of security. ABI Research expects that Wi-Fi 6 will lead the enterprise Wi-Fi market in 2023 as Wi-Fi 6 enterprise access point shipments increase from 4.3 million in 2021 to 13.4 million in 2026, at a CAGR of 25%.
"The transition to Wi-Fi 6 is helping improve enterprise network speed, capacity, and performance by connecting larger numbers of simultaneous devices, reducing power consumption, and optimizing transition times. Wi-Fi 6 is vital for the enterprise," says Stephanie Tomsett, Research Analyst. "
Read more.
CNet
A new Tile tracker will use ultra wideband to pinpoint your keychain or purse. Google support should help the Tile Ultra compete with Apple's AirTags.
"Being able to determine precisely where you are in an environment is increasingly important," said ABI Research analyst Andrew Zignani, who expects shipments of UWB-enabled devices to surge from 150 million in 2020 to 1 billion in 2025. "Once a technology becomes embedded in a smartphone, that opens up very significant opportunities for wireless technology."
Read the full article.
Tech News World
Having exclusivity on products from Netflix's hit shows is another benefit of its new partnership.
"Squid Game is a perfect example," noted Michael Inouye, a principal analyst at ABI Research. "You can imagine what the opportunity would look like if this partnership was already in place and Walmart was the only place for official Squid Game Halloween costumes," he told the E-Commerce Times.
He added that there is a lot of value but also a lot of cost in original programming, but to date, no one has done as well as Netflix with it.
"This allows Walmart to generate some of the same benefits to their core operations of an in-house streaming service without having to make those investments in original content," he said.
Read the full article.
Data Innovation Summit
Oct. 14, 2021 - Oct. 15, 2021
Virtual
Event Website

5G Manufacturing Forum
Nov. 9, 2021 - Nov. 9, 2021
Virtual
Event Website
Speakers:
Leo Gergs

TechEx Europe 2021
Nov. 23, 2021 - Nov. 24, 2021
RAI Amsterdam
Event Website

Geo Week
Feb. 6, 2022 - Feb. 8, 2022
Denver USA
Event Website