DATE: Wednesday, January 27
TIME: 11:00 a.m. - 12:00 p.m. Central European Time
With increased digitization of network operations to support growth of 5G & Edge computing, network vendors and service providers are increasingly looking to leverage artificial intelligence to drive operational efficiently, to achieve TCO savings, and to create new revenue growth opportunities.
This panel session will discuss the industry trends that are driving the demand for increased automation, describe the emerging AI use cases in the network and their requirements, as well as outline the implementation challenges and how they can be met by leveraging the right hardware and software technologies for the network needs. Join Intel and industry experts to learn how you can be part of the revolution.
Analyst Insider Subscribers can view one free Insight every week. For full access, talk to our team.
Currently, there are three forms of bidirectional charging systems that utilize EVs to help power and moderate the grid, buildings, and homes.
Unlock this ABI Insight
Although the current development of near-RT RIC is still in the prototyping and trialing stages, it has the potential to demonstrate promising performance initially in terms of handover and load-balancing latency at scale.
Unlock this ABI Insight
SK Telecom plans to progress their commercial success in both the 5G consumer market and business-to-business services by placing computing functions in closer proximity to the source of data traffic through Multiaccess Edge Computing network architecture.
Unlock this ABI Insight
The importance of 2G & 3G sunsets for 5G deployments can be summarized in two words: Spectrum scarcity.
Unlock this ABI Insight
Other related elements of the vaccine rollout will need to be secured and potentially integrated, including detailed databases on the inoculations (manufacturer, dose number, lot, date/time, location, and some data on the person's age, gender, etc.) to both ensure completion as well as maintain two-way communications regarding any side effects.
Unlock this ABI Insight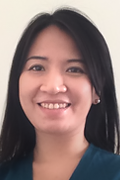 The worldwide Fixed Wireless Access (FWA) broadband services market has been growing rapidly, supplying broadband access to homes and businesses. 5G network deployments are expected to accelerate FWA market growth in the years to come. ABI Research forecasts that worldwide 5G FWA CPE market will ship over 4 million units in 2021, jumping to 11.7 million units in 2025.
FWA services are widely deployed to supply broadband access in the areas with limited fixed broadband infrastructure, usually targeting suburban and rural areas in mature markets. "Although LTE is currently the most widely used technology to provide FWA service, it cannot compete very well against high speed fixed broadband services. FWA services using 5G technology can support gigabit speeds and create huge potential to compete with existing fixed broadband services," said Khin Sandi Lynn, Industry Analyst.
Read more.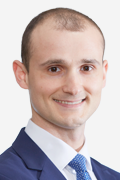 5G is a composition of several network layers that leverage technology with varied maturity levels, such as Open RAN, network slicing, cloud infrastructure (private, public, and hybrid), and cloud-edges. With respect to cloud-edges, the broader Artificial Intelligence (AI) industry is witnessing a migration of AI to the edge. For example, the edge AI training and inference market for chipset sales is expected to grow from US$2.6 billion in 2020 to US$10.7 billion in 2025, at a CAGR of 35%. Furthermore, new enterprise use cases place new performance, agility, and latency requirements on the network. These, along with the ongoing quest to drive new growth, are compelling the industry to shed human-intensive networks in favor of an intelligence-driven ecosystem, finds ABI Research.
Of late, telecoms are actively expanding the utilization of AI/ML beyond merely digitizing internal and external interactions. "Many Communication Service Providers (CSPs) are already on a journey to become augmented service providers where AI augments human decision making for prediction, analysis, and new revenues," explains Don Alusha, Senior Analyst.
Read more.
ThomasNet
The chief research officer for business intelligence analyst ABI Research kicks off the firm's annual trends report by acknowledging that 2020 was one of the most challenging years the world has ever seen.
So what happens next?
The ABI team has assembled a list of 68 predictions of what they believe will and will not happen in 2021, though the foundational premise of the report is clear: technology, say the researchers, will be "the most powerful tool in ensuring corporate health."
Read the full article.
CNet
"Being able to determine precisely where you are in an environment is increasingly important," said ABI Research analyst Andrew Zignani, who expects shipments of UWB-enabled devices to surge from 150 million in 2020 to 1 billion in 2025. "Once a technology becomes embedded in a smartphone, that opens up very significant opportunities for wireless technology."
Read the full article.
The Things Conference
Jan. 25, 2021 - Jan. 29, 2021
Online
Event Website
Speakers:
Adarsh Krishnan

IEC 61850 USA
Jan. 27, 2021 - Jan. 27, 2021
Online
Event Website

Gazing Ahead with Intel: Artificial Intelligence for Telecommunications
Jan. 27, 2021 - Jan. 27, 2021
Online
Event Website
Speakers:
Don Alusha

Cyber Intelligence Asia
March 9, 2021 - March 11, 2021
Jakarta, Indonesia
Event Website

IoT Tech Expo Global
March 17, 2021 - March 18, 2021
Online
Event Website

Reuters Events Mobility: Ridership Week
March 29, 2021 - April 2, 2021
Online
Event Website

Sensors & IIoT: Manufacturing + Automation + Robotics North America
April 14, 2021 - April 15, 2021
Online
Event Website
Speakers:
Ryan Martin

The Future of 5G and LoRaWAN: Connecting the Next Billion Devices
April 14, 2021 - April 14, 2021
Webinar
Event Website
Speakers:
Adarsh Krishnan

RoboBusiness Direct Spring 2021
April 29, 2021 - April 29, 2021
Online
Event Website

Advantech Connect
April 30, 2021 - April 30, 2021
Online
Event Website
Speakers:
Susan Beardslee