Analyst Insider Subscribers can view one free Insight every week. For full access, talk to our team.
The new VC already has nine companies in its startup portfolio and plans to invest in six more over the next 3 years.
Unlock this ABI Insight
ABI Research sees increased lobbying activities both from industry organizations and the telco community for additional mid-band spectrum resources to be allocated to licensed technologies, mainly 5G. The center of attention in this context is the 6 Gigahertz (GHz) band.
Unlock this ABI Insight
In September, Swiss vehicle automation provider BlueBotics partnered with Ultra-Violet (UV) disinfection vendor Engmotion to develop UV-equipped robots for disinfecting areas in the wake of COVID-19.
Unlock this ABI Insight
Quickstream Cloud builds upon the company's Quickstream Node gateway solution, serving as a global video exchange network or stated differently, functioning as a central management system.
Unlock this ABI Insight
Fujitsu established a joint venture (DUCNET Co., Ltd.) with FANUC and NTT one month ago. Now, Fujitsu has lifted the veil on four new offerings that build on its new cloud direction and goal to expand the company's digital manufacturing footprint.
Unlock this ABI Insight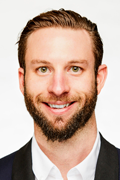 As manufacturers integrate IT and OT, they rely on Industrial IoT (IIoT) platforms dedicated to smart manufacturing to manage their devices, connectivity, infrastructure, and data. These IIoT platforms also help manufacturers implement applications, derive insights, and deliver those insights to the correct stakeholders. Consequently, IIoT platforms come in a variety of flavors to meet a range of needs. The most suitable definition, however, is that of an Application Enablement Platform (AEP). More than US$32 billion will be spent on these solutions annually by 2025, forecasts ABI Research in its new whitepaper, The 36 Transformative Technology Stats You Need to Know for 2021.
AEPs provide a solution for importing data, but they often require partners to provide gateways. Some AEPs, such as Siemens MindSphere, Emerson Plantweb, and PTC ThingWorx, provide a "one-stop shop" that can take data from devices and work like an Operating System (OS) with an app store. "Some one-stop shops focus more on extracting data and getting data to the cloud, while others focus more on delivering the data to other manufacturing and enterprise systems. If app development remains open, applications can be built by the AEP provider, from partners (which may also be called platforms), end users, or independent developers, much like smartphone app stores," explains Ryan Martin, Industrial and Manufacturing Research Director.
Read more.
2019 was again a banner year for RF Power Semiconductors for wireless infrastructure with a healthy increase over 2018. Devices for 5G now account for about 50% of new device sales, finds ABI Research.
The China and the Asia-Pacific region in general continues to be the main driver for the RF power semiconductor devices that are sold into the mobile wireless infrastructure segment but 5G deployments in North America also came into play in a meaningful way. According to Research Director Lance Wilson, "Historically, China and A/P have dominated growth in RF power devices for wireless infrastructure but now other regions, principally North America and Europe, are starting to assert themselves."
Read more.
Technology
There will be 60 million cows connected to the internet by 2026, according to a new white paper that also predicts the number of 5G smartphones will exceed a billion by that time and that the augmented and virtual reality industries will be worth $18 billion.
ABI Research's report – The 36 Transformative Technology Stats You Need to Know for 2021 – has picked through millions of data points to assess what the near future of technology will look like.
Read the full article.
Loss Prevention Magazine
For seven years, according to court records, Anthony Sena had been stealing from retail stores in Albuquerque, New Mexico. He'd hit Walmart, Sportsman's Warehouse, several grocery stores, and a bunch of Targets. But when he walked into an Albertsons in February, the store was ready.
Face recognition technology can do that. And despite hesitancy among retailers to admit it, it is doing that.
Lian Jye Su, principal analyst for artificial intelligence at ABI Research, a global technology market advisory, described some real-world use cases for face recognition in retail.
Read the full article.
Digital Manufacturing Week 2020
Nov. 9, 2020 - Nov. 13, 2020
Online
Event Website

XR USA 2020
Nov. 19, 2020 - Nov. 20, 2020
San Diego, California
Event Website

IoT Tech Expo Europe
Nov. 24, 2020 - Nov. 25, 2020
Online
Event Website

Smart City & Buildings 2020
Nov. 24, 2020 - Nov. 24, 2020
Online
Event Website
Speakers:
Dominique Bonte

PrivSec Global
Nov. 30, 2020 - Dec. 3, 2020
Online
Event Website

The Future of Supply Chain
Nov. 30, 2020 - Dec. 4, 2020
Online
Event Website

Wearable Technologies Conference 2020
Dec. 10, 2020 - Dec. 12, 2020
Online
Event Website

Telematics CEEurope conference & expo
Dec. 15, 2020 - Dec. 15, 2020
Online
Event Website

Reuters Next
Jan. 11, 2021 - Jan. 14, 2021
Online
Event Website

The Things Conference
Jan. 25, 2021 - Jan. 29, 2021
Online
Event Website
Speakers:
Adarsh Krishnan