Analyst Insider Subscribers can view one free Insight every week. For full access, talk to our team.
Microsoft views the adoption of cloud-based technologies in telcos as a three-pronged approach, and consequently, maps its technology roadmap and investments across three horizons.
Unlock this ABI Insight
Lacuna Space has launched its second IoT satellite after a successful launch on a Soyuz-2 rocket. This satellite is another piece of Lacuna's IoT network, which is now one step closer to becoming a global IoT network.
Unlock this ABI Insight
Current Open RAN market developments have largely focused on the Centralized Unit (CU) and Distributed Unit (DU), which take advantage of existing processing platforms and new software to process what was traditionally processed in baseband units.
Unlock this ABI Insight
The MSICT has confirmed that up to seven new 160 MHz Wi-Fi bands will be available and tests have shown that the band provides throughput of 2.1 Gigabits per Second (Gbps), 5X faster than what Wi-Fi in the country can currently provide, and 2 Milliseconds (ms) of latency.
Unlock this ABI Insight
While Nokia is widening its chipset supplier base with the adoption of Qualcomm FSM100xx, the company is also supporting its customers by providing 5G indoor and outdoor coverage with reduced price points for Small and Medium Enterprises (SMEs).
Unlock this ABI Insight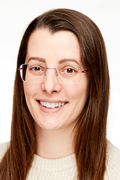 Worldwide blockchain revenues fell 35% between 2018 and 2020. ABI Research calculated the potential loss to hit US$2.8 billion. The 2018 crypto winter wiped 80% of the total aggregate market cap, and since then, more than 2,000 cryptocurrencies have collapsed. This dampened blockchain adoption significantly in other markets, with many startups folding and different verticals showing a distinct lack of uptake. Further, the COVID-19 pandemic had a significant impact on investment opportunities and appetite for new blockchain applications.
This dramatic dip in revenue will be short-lived. These adverse events culled much of the hype and effectively ended the blockchain rush. "Many speculative offerings were purged from the marketplace. However, this will be relatively beneficial for the blockchain ecosystem overall, strengthening existing startups and ensuring sounder and more valuable business models emerge over the next few years. ABI Research expects the market to get back to 2018 revenue levels by 2023," explains Michela Menting, Digital Security Research Director.
Read more.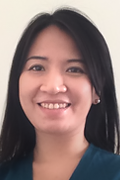 Total game console unit shipments declined in 2019 as gamers waited for the launch of next-generation consoles by Sony and Microsoft in the holiday season of 2020. The COVID-19 pandemic in early 2020 has boosted the gaming market overall. With millions of consumers forced to stay at home in the first few months, game downloads and the number of active gaming users significantly increased. The demand for game consoles also increased in 1Q 2020, but supply chain disruption resulted in lower unit shipments. As operations resumed nearly back to normal in the second quarter, game console makers reported higher unit shipments in the second quarter.
"In addition to increasing demand in gaming, long-awaited next-generation consoles are targeting launch in November 2020, which will further drive the game console market. Although governments are reopening economies, still imposed travel restrictions can impact logistics. Game console makers need to prepare for efficient production, content creation, and distribution plans to avoid supply chain shortages, especially during the holiday season when sales will peak," notes Khin Sandi Lynn, Industry Analyst.
Read more.
Tech Channel
David McQueen, Research Director at ABI Research, said that 5G smartphones will reach 1.15 billion units by 2025 compared to 192.1 million this year.
"5G smartphones will become the most accelerated mobile technology generation ever launched. It is expected that 5G smartphone sales will increase more aggressively compared to 4G and, in comparison to growth at launch, 5G will outperform its predecessor on nearly every metric, including the number of mobile devices, subscribers, and networks," he said.
Read the full article.
ComputerWeekly.com
Even though distributed antenna systems (DASs) have become a vital component for in-building cellular coverage, mobile network operators (MNOs) running the legacy version of such systems face challenges in incorporating 5G and increasing the overall capacity of the systems and are starting to transition from traditional in-building DASs to 5G-ready digital distributed radio systems (DRSs), says a study from ABI Research.
"With the advent of 5G indoors, flexible solutions with advanced features and capabilities like DRS have gained greater participation in the market," said Johanna Alvarado, senior analyst at ABI Research. "These solutions change the way traditional DASs are designed and implemented due to their simplified and future-proofed architecture."
Read the full article.
Digital Manufacturing Week 2020
Nov. 9, 2020 - Nov. 13, 2020
Online
Event Website

IoT Tech Expo North America
Nov. 4, 2020 - Nov. 6, 2020
Online
Event Website

XR USA 2020
Nov. 19, 2020 - Nov. 20, 2020
San Diego, California
Event Website

Smart City & Buildings 2020
Nov. 24, 2020 - Nov. 24, 2020
Online
Event Website
Speakers:
Dominique Bonte

IoT Tech Expo Europe
Nov. 24, 2020 - Nov. 25, 2020
Online
Event Website

PrivSec Global
Nov. 30, 2020 - Dec. 3, 2020
Online
Event Website

The Future of Supply Chain
Nov. 30, 2020 - Dec. 4, 2020
Online
Event Website

Wearable Technologies Conference 2020
Dec. 10, 2020 - Dec. 12, 2020
Online
Event Website

Telematics CEEurope conference & expo
Dec. 15, 2020 - Dec. 15, 2020
Online
Event Website

Reuters Next
Jan. 11, 2021 - Jan. 14, 2021
Online
Event Website