DATE: Tuesday, September 22
TIME: 11:00 AM EDT
IoT protocols play an important role in the smart buildings market, providing connectivity that improves occupant wellness, security, and safety while at the same time reducing operational costs. However, bus protocols in building automation have undergone very few changes over the years. Even BACnet, as one of the youngest bus protocols, was established as the standard in the market over 20 years ago.

Now, technological boundary conditions are changing and new wireless technologies are entering the market at high speed.
Featuring leading speakers from ABI Research, Cascoda and MBS GmbH, this webinar will provide a robust look into the commercial building automation market and the future of smart building technologies.

Register today!
Analyst Insider Subscribers can view one free Insight every week. For full access, talk to our team.
Developing a new fighter jet runs the risk of budget overruns and delays in delivery; BAE Systems is investing in numerous digital technologies to increase the probability that Tempest won't be one those projects.
Unlock this ABI Insight
Both Amazon and Microsoft have invested significant effort and capital to acquire telecoms expertise in 2019 and 2020, making mobile operators weary of their activities. However, ABI Research does not expect these two companies to compete against mobile operators for many reasons.
Unlock this ABI Insight
With the release, Oracle aims to go beyond experimentation and testing and better cater to production-ready deployments.
Unlock this ABI Insight
Most AEPs view cloud infrastructure as a commodity that Amazon and Microsoft dominate with Amazon Web Services (AWS) and Microsoft Azure, respectively, but increasingly, these are the two companies encroaching on their territory.
Unlock this ABI Insight
The movement toward OpenXR may make the market more homogenous from a development perspective, but to the end user it might look very much the same.
Unlock this ABI Insight
The value of data is increasing, and that value is stimulating the Internet of Things (IoT) Advanced Analytics Market, with the emergence of accessible out-of-the-box and off-the-shelf machine learning (ML) and artificial intelligence (AI) solutions.
Edge ML/AI is more prevalent in manufacturing and industrial segments, where there is an immediate need to assess, transform and augment data as it is being generated through functions of quick pattern recognition, labeling, and protocol optimization. "The IoT Edge Advanced Analytics Market is essentially operationalized ML and AI products and services targeted at Operational Technology (OT) teams to understand and extract insights," explains Kateryna Dubrova, Research Analyst. "ML and AI frameworks are also enabling advanced analytics in the cloud, where algorithmic models (predictive, prescriptive, correlations, etc.) are deployed on pre-processed and organized datasets."
Read more.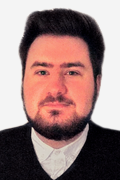 According to ABI Research, worldwide shipments of smart Government ID credentials is set to fall from 617.6 million in 2019 to 547.5 million in 2020, in the wake of the global COVID-19 pandemic. With most borders closed and governments placing priority on aid and support, many projects have experienced either a reduction in demand or postponement, which will result in a sharp market decline in 2020.
"The markets for passport and national ID have experienced an issuance downturn as governments prioritize healthcare and financial support for citizens," said Sam Gazeley, Digital Security Analyst. "The typical churn rates for passports have fallen by 50-60% in some countries as closed borders and safety concerns deter citizens from renewing the high end-user cost document. Smart national ID programs have also been delayed due to a shifting of attention and will likely not be seen until 2021 at the earliest. As one example, the deadline in the United States for Real ID has been extended a year as states shift priority for tackling the pandemic."
Read more.
CNN Business
While some data indicate the market for augmented- and virtual-reality headsets slowed down temporarily due to the pandemic, tech market researcher ABI Research estimates the increase in remote work plus people returning to in-person work may increase demand for AR headsets next year. ABI expects under 2 million AR headsets to ship in 2020, but predicts this will climb to 3 million in 2021.
Read the full article.
Electronic Products (written by ABI Research Analyst Leo Gergs)
As the saying goes, "Prediction is very difficult, especially about the future." To underline this, think back to science fiction movies from 30 or 40 years ago: While they predicted we would all travel around in flying cars by 2000, we have to realize that even in 2020, cars still require wheels, a road to drive on, and human attention behind the steering wheel to operate them — until now.
Read the full article.
Digital Manufacturing Week 2020
Nov. 9, 2020 - Nov. 13, 2020
Online
Event Website

Commercial UAV Expo Americas
Sept. 15, 2020 - Sept. 17, 2020
Online
Event Website

FutureNet World 2020
Sept. 22, 2020 - Sept. 23, 2020
ONLINE
Event Website
Speakers:
Dimitris Mavrakis, Malik Saadi

Smart Grid Innovation
Sept. 22, 2020 - Sept. 24, 2020
Online
Event Website

Internet of Manufacturing
Sept. 28, 2020 - Sept. 30, 2020
Online
Event Website
Speakers:
Ryan Martin

Grid Asset Management 2020
Sept. 30, 2020 - Sept. 30, 2020
Online
Event Website

Smart Grid Cybersecurity 2020
Oct. 7, 2020 - Oct. 7, 2020
Online
Event Website

7th Demand Response & DER World Forum
Oct. 12, 2020 - Oct. 14, 2020
Online
Event Website

IoT Tracking Summit
Oct. 20, 2020 - Oct. 21, 2020
Online
Event Website

EWTS Everywhere
Oct. 23, 2020 - Oct. 24, 2020
Online
Event Website
Speakers:
Eric Abbruzzese