Bringing AI to Sensors in the Age of Edge AI
At Mobile World Congress (MWC) 2019, Bragi, a hearable vendor, announced its AI stack, which consists of nanoSYSTEMS, a sensor-rich hardware platform designed for low-powered edge computing devices; nanoOS, Bragi's proprietary, hardware-agnostic and modular OS; and nanoAI, Bragi's machine learning-based sensor fusion technology for embedded systems. One of the key markets that Bragi intends to target is sensors deployed in industrial manufacturing and smart cities. Taking data acquired by these sensors and processing it with nanoAI, Bragi provides its clients with edge-based AI inference capabilities that have near-zero latency for behavioral tracking, predictive maintenance, and anomaly detection.

The paradigm shift brought forth by Industry 4.0 and the Industrial Internet of Things (IIoT) is significantly enhancing the digital and connectivity capabilities of Industrial Control Systems (ICS) across multiple verticals including manufacturing, oil and gas, critical infrastructure, and nuclear power. It has also opened the floodgates to serious cybersecurity risks, threatening to cause billions of dollars in damage to industrial operations worldwide. Despite the imminent danger, cybersecurity investment within the ICS market is severely lagging, expected to barely cross the US$2 billion mark by 2025, according to ABI Research.
"Over the past years, this shift has allowed internet-borne cyberthreats to find their way into traditionally sheltered industrial networks, wreaking havoc to severely underprepared systems. The cybersecurity threats faced in ICS are unlike any other," warns Dimitrios Pavlakis, Industry Analyst. Social engineering, combined with cyberattacks like LockerGoga, WannaCry, notPetya, Triton, Sauron, CrashOverRide, DragonFly, and many of their mutations, have proved that digitized industrial systems are not only quite vulnerable but also a very attractive target for cyber-attackers. Read more.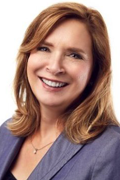 Ranked as the top Commercial Telematics vendor, Geotab scored highest in the overall categories of implementation and innovation and had the highest scores for four of the twelve ranking criteria stated ABI Research. Geotab was closely followed by Verizon, Trimble, and Zonar in overall rankings.
Geotab scored highest in implementation, followed by Verizon, Trimble, Gurtam, and Omnitracs. "Verizon continued to take the market share lead with over 1.59 million active subscribers, followed by Geotab at 1.36 million, Trimble at 1.28 million, and Omnitracs at 1.1 million," explained Susan Beardslee, Principal Analyst. "Geographic expansion will prove critical to continued growth, which is why Gurtam led geographic coverage with solutions in over 130 countries, followed closely by MiX Telematics in over 120 countries." Read more.
China Grants 5G Commercial Licenses to Its Biggest Wireless Carriers
Wall Street Journal (subscription required)
The blacklisting of Huawei and other Chinese tech companies is breaking apart what had been a deeply interconnected global telecom supply chain, adding costs for the rollout of 5G. Patents for 5G standards are evenly distributed among companies from the U.S., Europe and China, said Dimitris Mavrakis, an ABI Research analyst.
The splintering supply chain "can only drive 5G technology prices up for mobile operators," he said. Read the full article.
Why a Ban on Huawei is Being Ignored By Some of the Oldest U.S. Allies in Asia
Los Angeles Times
Some in the Philippine military establishment "share U.S. concerns about Huawei, but for now they are giving the administration the benefit of the doubt," said one senior security official, who requested anonymity to avoid being seen as criticizing the president.
Still, the decision over Huawei represents a challenge to Duterte's bid to balance his relationships with China and the United States.
"Duterte is trying to maintain the political status quo," said Jake Saunders, a Singapore-based analyst for ABI Research. "America's economic and political connections go back multiple decades, but China has got a lot of money. That duality is putting a lot of friction on" the decision over Huawei, he said. Read the full article.
MVNOs Latam
June 18, 2019 - June 19, 2019
Colombia
Event Website

AI in Retail & Advertising Summit
June 19, 2019 - June 20, 2019
London
Event Website

IoT Tech Expo Europe 2019
June 19, 2019 - June 20, 2019
RAI, Amsterdam
Event Website

Blockchain Expo Europe
June 19, 2019 - June 20, 2019
RAI, Amsterdam
Event Website

Cyber Security & Cloud Expo Europe
June 19, 2019 - June 20, 2019
RAI, Amsterdam
Event Website

AI & Big Data Expo Europe
June 19, 2019 - June 20, 2019
RAI, Amsterdam
Event Website

Applied AI Summit
June 20, 2019 - June 21, 2019
San Francisco
Event Website

WT | Wearable Technologies Conference 2019 USA
July 9, 2019 - July 10, 2019
San Francisco
Event Website

TaaS Technology Conference 2019
July 9, 2019 - July 10, 2019
Hampton in Arden, UK
Event Website

Industry of Things World Asia 2019
July 11, 2019 - July 12, 2019
Singapore
Event Website
About ABI Research
ABI Research provides strategic guidance for visionaries needing market foresight on the most compelling transformative technologies, which reshape workforces, identify holes in a market, create new business models and drive new revenue streams. ABI's own research visionaries take stances early on those technologies, publishing groundbreaking studies often years ahead of other technology advisory firms. ABI analysts deliver their conclusions and recommendations in easily and quickly absorbed formats to ensure proper context. Our analysts strategically guide visionaries to take action now and inspire their business to realize a bigger picture. For more information about subscribing to ABI's Research Services as well as Industrial and Custom Solutions, visionaries can contact us at +1.516.624.2500 in the Americas, +44.203.326.0140 in Europe, +65.6592.0290 in Asia-Pacific or visit www.abiresearch.com.