Retail is the Prime Testing Ground for the Next Wave of Mobile Robotics
With the conclusion of the Mobile Robot Summit in Denmark, it is an excellent time to take stock of the most dynamic part of the automation industry: the popularization of autonomous vehicles, mainly for material handling within the supply chain, has bypassed the experimental stage and is being implemented on an increasingly grand scale. Dramatic improvements in accuracy and efficiency in sensor fusion solutions, alongside advancements in Simultaneous Localization and Mapping (SLAM), have made autonomous mobility readily available for the vast majority of form factors.

As 5G networks start commercial operations in countries including the United States, South Korea, China, and Japan, Base Station Antenna (BSA) vendors are innovating and coming to grips with the complex feature sets and performance demands required in a modern BSA. ABI Research identifies three trends in BSA design which improve the performance, enhance the features, and reduce the costs associated with a modern BSA.
"Sectorization, Active Antenna Systems (AAS) and Cell Shaping are the three overarching trends emerging from vendor's roadmaps which are used to tackle the demands of 5G," says Nick Marshall, Research Director. Read more.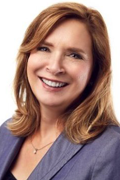 Government regulations, tax incentives, and improved price parity are leading to the increasing adoption of battery-powered electric commercial vehicles (BEV). Initial adopters range from municipal buses to refuse trucks, light-duty service vehicles, and terminal tractors. This strong early adoption will drive the number of BEV commercial vehicles to 3 million units worldwide by 2024, according to ABI Research.
Recently, Daimler Trucks North America delivered its first Freightliner, eCascadia, to both Penske and NFI, and Amazon ordered 100,000 electric trucks from Rivian. New business models include Volvo Trucks North America's upcoming VNR semi-truck with an 'energy as a service" package'. "Beyond the current headlines, companies including BYD, Proterra, and Peterbuilt are establishing a BEV market presence within key early verticals," says Susan Beardslee, Principal Analyst, Freight Transportation & Logistics. This is leading up to a 28% CAGR from 2019 to 2024, many for service-based operations that leverage planned routes and overnight or between shift charging on-site. Read more.
Apple May Launch High-End AirPods Pro Later this Month
CNN Business
One of Apple's most popular products may soon be getting a high-end counterpart. The company is expected to launch AirPods Pro, with a new metal design, advanced sound quality and a $260 price tag, at a press event later this month, according to the China Economic Daily. AirPods currently start at $159.
Stephanie Tomsett, an analyst at tech advisory ABI Research, noted that sales growth for the devices has increased as they become more visible. "A large amount of the excitement around AirPods is based on brand loyalty, with many long-term iPhone users looking to use the same brand for multiple other devices," she said. "It is likely that the new features expected on the AirPods Pro will attract more consumers who are looking for the additional functionality from a brand that they are familiar with."
Forget About Your Smartphone. Are You Ready for a Dumb Phone?
Deseret News
The ubiquitous mobile phone, a device becoming more powerful, feature-rich and expensive with each passing year could, potentially, make a quantum leap backward. The bandwidth and low latency of 5G would, technically, accommodate a mere keyboard/screen in a "dumb" combination that could by very inexpensive and have fantastic battery life as a device that would rely on the vast processing and storage resources of the cloud to do all that we've come to rely on it for.
David McQueen, a London-based researcher who specializes in consumer technology and strategic technology for ABI Research, said a so-called "dumb phone" would be a feasible possibility if coupled with 5G technology.
"It could certainly allow it, as everything you might need could be accessed in the cloud," McQueen said. "With a 5G, low-latency connection, whatever you're working on, just go grab your files. It could make sense to take everything off your phone and put it in the cloud."
Intelligent Automation for Human Resources
Oct. 21, 2019 - Oct. 23, 2019
Miami, FL
Event Website

Connected World Summit
Oct. 22, 2019 - Oct. 23, 2019
Business Design Centre, London
Event Website

AI World Conference & Expo
Oct. 23, 2019 - Oct. 25, 2019
Boston, MA
Event Website
Speakers:
Ryan Martin

Commercial UAV Expo Americas
Oct. 28, 2019 - Oct. 30, 2019
Las Vegas
Event Website

Total Telecom Congress 2019
Oct. 29, 2019 - Oct. 30, 2019
Business Design Centre, London
Event Website

Impact>Mobility USA 2019
Nov. 4, 2019 - Nov. 5, 2019
Hilton Mission Valley, San Diego
Event Website

Industry of Things World USA East 2019
Nov. 7, 2019 - Nov. 8, 2019
Boston, MA
Event Website
Speakers:
Ryan Martin

Logistics CIO Forum North America
Nov. 7, 2019 - Nov. 8, 2019
JW Marriott, Austin, Texas
Event Website
Speakers:
Susan Beardslee

Blockchain Expo North America
Nov. 13, 2019 - Nov. 14, 2019
Santa Clara, California
Event Website

AI & Big Data Expo North America 2019
Nov. 13, 2019 - Nov. 14, 2019
Santa Clara, CA
Event Website
About ABI Research
ABI Research provides strategic guidance for visionaries needing market foresight on the most compelling transformative technologies, which reshape workforces, identify holes in a market, create new business models and drive new revenue streams. ABI's own research visionaries take stances early on those technologies, publishing groundbreaking studies often years ahead of other technology advisory firms. ABI analysts deliver their conclusions and recommendations in easily and quickly absorbed formats to ensure proper context. Our analysts strategically guide visionaries to take action now and inspire their business to realize a bigger picture. For more information about subscribing to ABI's Research Services as well as Industrial and Custom Solutions, visionaries can contact us at +1.516.624.2500 in the Americas, +44.203.326.0140 in Europe, +65.6592.0290 in Asia-Pacific or visit www.abiresearch.com.