How Digital Thread, Digital Twin, and AR Solutions Can Accelerate Digitization in Smart Manufacturing and Industry 4.0
At PTC's LiveWorx 2019, the company highlighted the numerous capabilities of digital transformation in smart manufacturing and industry 4.0 that rely on digital tread and digital twin concepts, which unlock new opportunities in both virtual and physical environments. PTC provides a range of digital tools that empower employees with extra capabilities and enable digital transformation across the value chain, from product design to equipment maintenance and service: Creo, its Computer-Aided Design (CAD) software; Windchill, its Product Lifecycle Management (PLM) software; ThingWorx, its Internet of Things (IoT) platform; and Vuforia, its Augmented Reality (AR) Software Development Kit (SDK).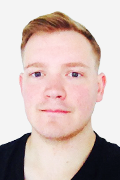 Small Unmanned Aerial Systems (sUAS), more commonly referred to as drones, have been in the public eye for well over this decade and a hype cycle developed around its applications for the consumer and commercial space. The high-profile failure of major drone manufacturers and software providers, such as U.S. firm Airware in 2018, somewhat tempered initial enthusiasm, causing early projections from industry organizations such as the Association for Unmanned Vehicle Systems International (AUVSI) to look overly optimistic. However, according to ABI Research's new report, commercial drone usage, especially in the industrial space, will be a source of accelerating growth throughout the next decade with US$101 billion in revenue being created annually by 2030 across the commercial, military, civil, and consumer sectors.
"The consumer drone market has become heavily commoditized through the advancements and price point advantages pushed through by Chinese giant DJI, which has taken a commanding majority of all consumer-related drone hardware. With interest in the consumer space somewhat deflating, value continues to shift away from the drone toward value-added services for the enterprise," says Rian Whitton, Senior Analyst. Read more.
The envisioned 5G services in various verticals such as manufacturing, mining, and transportation, as well as the promise to provide substantially higher cellular download speeds for consumers, hold immense potential to transform society. These services are built on the three main categories of 5G services — enhanced mobile broadband speeds of at least 100 Mbps for all users, ultra-low latency and reliability, and massive machine type communications for internet-connected devices. To address these opportunities, a wide range of radio spectrum frequencies from sub-1GHz to 100GHz including licensed, unlicensed, and shared spectrum must be utilized to unlock the potential of 5G, according to a new report from ABI Research.
"To achieve the full scale of benefits and a leading position in the 5G race, governments and regulators have to support and stimulate mobile network operators with a huge amount of continuous 5G spectrum. Affordable 5G spectrum will help to support economic growth, establish geopolitical superiority, and even gain advantages in terms of military and intelligence powers. Political decision-makers need to consider these long-term benefits and focus less on the short-term financial benefits during 5G spectrum allocations," says Emanuel Kolta, Senior Analyst. Read more.
How to Explain Edge Computing in Plain English
The Enterprisers Project
Explaining edge computing to non-technical audiences can be tough — in part, because this type of data processing can take place in any number of ways and in such a variety of settings. At its simplest, edge computing is the practice of capturing, processing, and analyzing data near where it is created.
It's "everything not in the cloud," says Ryan Martin, principal analyst with ABI Research, "If we think about a hub-and-spoke model, the cloud is the hub and everything on the outside of the spokes is the edge." This decentralized approach enables organizations to move processes like analytics and decision making closer to where the actual data is produced. Read the full article.
Machines, Software May Be Best Bet to Conquer Final Mile
Transport Topics
More than five years after a Christmas season in which UPS Inc. and Amazon.com offered refunds for late shipments, final-mile delivery still has plenty of kinks. Blame consumers. With ubiquitous software on cellphones, tablets, computers and inside trucks, the whole process should be mapped out smoothly by now, or so it would seem. But e-commerce still throws curves at logistics firms, especially smaller trucking firms, experts told Transport Topics.
"You have to optimize end-to-end," said Susan Beardslee, principal analyst for New York-based ABI Research. "From the manufacturer to the warehouse to final mile." Read the full article.
Intelligent Automation
Aug. 5, 2019 - Aug. 8, 2019
Chicago, IL
Event Website

Fundamentals of the Smart Grid
Aug. 27, 2019 - Aug. 29, 2019
London, UK
Event Website

Microgrid Global Innovation Forum
Sept. 9, 2019 - Sept. 11, 2019
London, UK
Event Website

Fundamentals of IEC 61850
Sept. 10, 2019 - Sept. 12, 2019
London, UK
Event Website

5G Asia 2019
Sept. 10, 2019 - Sept. 12, 2019
Singapore
Event Website
Speakers:
Jake Saunders

Future Resource & Future IoT
Sept. 11, 2019 - Sept. 12, 2019
NEC, Birmingham
Event Website

Industry of Things World 2019
Sept. 16, 2019 - Sept. 17, 2019
Berlin, Germany
Event Website

Smart Grid Big Data
Sept. 17, 2019 - Sept. 19, 2019
Berlin, Germany
Event Website

PrivSec Conference
Sept. 23, 2019 - Sept. 24, 2019
Dublin
Event Website

GIS4SmartGrid
Sept. 24, 2019 - Sept. 26, 2019
Berlin, Germany
Event Website
About ABI Research
ABI Research provides strategic guidance for visionaries needing market foresight on the most compelling transformative technologies, which reshape workforces, identify holes in a market, create new business models and drive new revenue streams. ABI's own research visionaries take stances early on those technologies, publishing groundbreaking studies often years ahead of other technology advisory firms. ABI analysts deliver their conclusions and recommendations in easily and quickly absorbed formats to ensure proper context. Our analysts strategically guide visionaries to take action now and inspire their business to realize a bigger picture. For more information about subscribing to ABI's Research Services as well as Industrial and Custom Solutions, visionaries can contact us at +1.516.624.2500 in the Americas, +44.203.326.0140 in Europe, +65.6592.0290 in Asia-Pacific or visit www.abiresearch.com.