Analyst Insider Subscribers can view one free Insight every week. For full access, talk to our team.
Privacy has not been Facebook's strong suit in the past, and a metaverse platform by nature must include as many content sources, experience types, device types, etc., that a user will run into during use.
Unlock this ABI Insight
It seems that there have been no lessons learned either in the power of organized cybercrime or state-sponsored cyber-espionage in the last decade, despite huge red flag events.
Unlock this ABI Insight
New vehicle order times have extended to up to 4-6 months, with vehicle order boards headed to 2022.
Unlock this ABI Insight
Since the beginning of the sustainability narrative, the big three cloud providers have been accused of inefficiency in the running of the hardware and software in their data centers.
Unlock this ABI Insight
According to the current 5G capability and its future development trends, the plan has qualified seven objectives in three main categories, which will be used to evaluate the level of success for the 5G development and deployment.
Unlock this ABI Insight
The significance of the partnership is faster, more tightly integrated product management—from design and sourcing through manufacturing, delivery, and after sales service and support—in addition to each company selling the other's product(s).
Unlock this ABI Insight
Simulation software acts as an insurance policy against costly mistakes because it enables manufacturers to understand how a product or component will behave before it's put into use or how it will affect the production line. ABI Research forecasts that manufacturer's spend on simulation software will surpass US$2.6 billion in 2030. Spending will accelerate over the forecast period (growing by CAGR 7.1% between 2022 and 2030) as the user base of simulation software expands in aerospace, automotive, heavy machinery, and the consumer-packaged goods sectors.
"In the past, manufacturers would create prototypes and test under certain conditions. Simulation software provides more flexibility by enabling manufacturers to examine how, for example, components in aircrafts and automobiles respond to heat and vibration, or how to optimize the layout of a printed circuit board in an electronic device. Also, manufacturers' production lines are moving from batch to continuous manufacturing, so they need the ability to anticipate and alleviate bottlenecks relating to switchovers," explains Michael Larner, Principal Analyst, Industrial & Manufacturing.
Read more.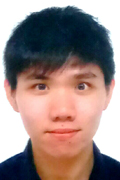 Despite a challenging year for the passive base station antenna market in 2020, Huawei retained its title as leader and increased its market share to 35.1%. The updated Cellular Base Station Antenna Market competitive ranking report from ABI Research provides insights into the competitive dynamics between various vendors. The top four firms remain unchanged for 2020 with Huawei in the lead, followed by CommScope, Kathrein Mobile Communication, and Rosenberger. However, Amphenol Antenna Solutions moved up one rank in 2020 to the 5th position. The top 5 vendors made up more than 70% of the total passive base station antenna market in terms of revenue.
Vendors are ranked and evaluated based on multiple criteria such as their market share, passive antenna portfolio, multiband antenna capability, and notable innovations that address challenges in antenna deployment among others. The top 12 companies evaluated and ranked are:
Market Leaders: Huawei & CommScope
Mainstream: Kathrein Mobile Communication, Rosenberger, & Amphenol Antenna Solutions
Followers: Radio Frequency Systems, Comba Telecom, ACE Technologies, MOBI Antenna, Dengyo, Tongyu Communication, and Hengxin Technology
"The market leaders both scored well but they are experiencing increased pressure from the other antenna vendors where competition is building in specific regions and in specific product segments. Huawei continues to showcase a diverse product portfolio as well as increase a range of RF spectrum and antenna design innovations. We will have to see how Ericsson's acquisition of Kathrein benefits the antenna company. Rosenberger has seen their market-share increase significantly as the company expanded their antenna line-up and widened their regional market engagement," says Dean Tan, Research Analyst.
Read more.
RCR Wireless (written by ABI Research Vice President Jake Saunders)
The hype and expectations around 5G continue to build, but the reality is that Long Term Evolution (LTE) is still going to be a significant part of the mobile cellular landscape for several years to come. Not only does LTE support several of today's mobile applications, but its infrastructure will also be an integral part of many 5G Non-Standalone (NSA) and 5G Standalone (SA) architectures.
Several mainstream applications will continue to be supported by 4G/LTE mobile infrastructure. In particular, Mobile Broadband (MBB), the Internet of Things (IoT), Voice over LTE (VoLTE), and Fixed Wireless Access (FWA) will continue to rely on 4G/LTE.
Read the full article.
Enterprise IoT Insights
A new report by analyst company ABI Research says the growing breadth of IoT devices and use cases, combined with additional radio spectrum and protocols, is creating more complexity in designing and integrating antennas into products. IoT antenna shipments will jump to 7.2 billion IoT in 2025, it reckons; the company did not provide a reference figure for the 2020/21 run-rate.
But it said IoT device makers lack the skills to tackle the inherent technological complexity of antenna design, creating an opportunity for antenna companies to offer additional support and services. As such, antenna manufacturers are changing their strategies to address the needs of different IoT devices, developing in-house capabilities by building or acquiring expertise.
Read the full article.
Powering the Edge -- IoT Analytics and AI for Smart Metering
Aug. 15, 2021 - Aug. 15, 2021
Online
Event Website
Speakers:
Adarsh Krishnan

FutureNet Asia
Aug. 26, 2021 - Aug. 26, 2021
Webinar
Event Website
Speakers:
Jake Saunders

Commercial UAV Expo
Sept. 7, 2021 - Sept. 9, 2021
Las Vegas
Event Website

Powering the Edge -- IoT Analytics and AI for Smart Metering
Sept. 15, 2021 - Sept. 15, 2021
Webinar
Event Website
Speakers:
Adarsh Krishnan, Kateryna Dubrova

EE Times AI Everywhere
Sept. 28, 2021 - Sept. 29, 2021
Virtual
Event Website

Data Innovation Summit
Oct. 14, 2021 - Oct. 15, 2021
Virtual
Event Website