Analyst Insider Subscribers can view one free Insight every week. For full access, talk to our team.
The case for using virtual representations and simulated models of the real world in the context of manufacturing has been well-made as digital twins are rapidly becoming a powerful technology on the factory floor. This has largely been due to the proliferation of connected devices in the digital factory and the sophistication of modelling capabilities, but their success is also attributable to the number of valuable use cases that they support. In conjunction with Computer-Aided Design (CAD) programs, digital twins can model goods as they are being produced in real time to provide intelligence and drive further efficiency in the production process, among other benefits. Similarly, with the help of condition-based monitoring Machine-to-Machine (M2M) devices and the Industrial Internet of Things (IoT) technology ecosystem, simulations can provide crucial insight into the status of machine tools and production equipment to enable predictive and, better yet, preventative maintenance. Hexagon's NCSIMUL software is a leading example of such an application for Computer Numerical Control (CNC) machines.
Unlock this ABI Insight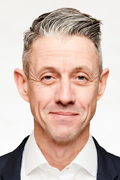 Smart home technology pushed into 34 million new homes worldwide last year, according to a new Smart Home report from ABI Research. In North America, the most valuable smart home market, close to 40% of homes have invested in smart home technology. However, new home growth is poised to decline slightly this year as the market transitions from entering new homes to extending the scope of existing deployments.
"The leading smart home markets, including North America, are already seeing new smart home adoption slowing down," says Jonathan Collins, Research Director. "The explosion in smart home investment in the past few years aimed at building a captive smart home user base means manufacturers and service providers face pivoting to deliver offerings that can be integrated into existing smart homes or to deliver pricing and services that can entice smart home users to ditch their existing investments." Read more.
Read more.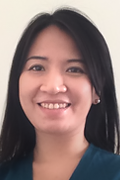 As worldwide TV household penetration is quite saturated, the flat panel TV market has been driven by consumer adoption of TVs with higher resolution, larger screen size, and connected and integrated applications and services. While flat panel TV makers have announced 8K TV sets, it is the 4K TV market that will continue to grow to cement its place as the mainstream TV format over the next few years. ABI Research forecasts that 4K flat panel TV shipments will grow at 13% CAGR to reach 233 million in 2024.
Flat panel TV makers including Samsung, Sony, LG, and TCL announced the introduction of 8K flat panel TV models, which are priced between USD$5,000 and USD$70,000 depending on the display size. "The cost of 8K TV sets is far from affordable for most consumers. This will limit the sales volume for the foreseeable future, however, we can expect the price points to decline to a more reasonable level over the next several years just as 4K sets have," comments Khin Sandi Lynn, Industry Analyst. Read more.
Read more.
Robotics and Automation News
Cobots are smaller, more dexterous industrial robotic arms that open the possibility between human and machine collaboration without the need for complex programming or external safety infrastructure. ABI Research projects that collaborative robot arms to reach $5.8 billion in annual revenue by 2027, with $2 billion of that dedicated to the automotive and automotive components manufacturing space.
Rian Whitton, senior analyst at ABI Research, says: "Since 2008, collaborative robots have been adopted at a feverish rate. Read the full article.
Read the full article.
Manufacturing News
"The industrial market can no longer scale manufacturing operation by simply adding more workforce, more shifts, expanding factory floors or dropping prices," said Stuart Carlaw, Chief Research Officer at ABI Research. "That is because of global competition, lack of energy, an insufficient labor pool, a convoluted supply chain and global sourcing environment, as well as high amounts of customization put pressure on tooling and reconfiguration. Furthermore, batch runs are getting smaller, thereby manufacturers are getting less lift out of every order." Read the full article.
Read the full article.
Digital Manufacturing Week 2020
Nov. 9, 2020 - Nov. 13, 2020
Online
Event Website

WT | Wearable Technologies Conference 2019 USA
July 9, 2019 - July 10, 2019
San Francisco
Event Website

TaaS Technology Conference 2019
July 9, 2019 - July 10, 2019
Hampton in Arden, UK
Event Website

Industry of Things World Asia 2019
July 11, 2019 - July 12, 2019
Singapore
Event Website

MVNOs Asia
July 16, 2019 - July 17, 2019
Hanoi, Vietnam
Event Website

Intelligent Automation
Aug. 5, 2019 - Aug. 8, 2019
Chicago, IL
Event Website

Fundamentals of the Smart Grid
Aug. 27, 2019 - Aug. 29, 2019
London, UK
Event Website

Microgrid Global Innovation Forum
Sept. 9, 2019 - Sept. 11, 2019
London, UK
Event Website

5G Asia 2019
Sept. 10, 2019 - Sept. 12, 2019
Singapore
Event Website
Speakers:
Jake Saunders

Fundamentals of IEC 61850
Sept. 10, 2019 - Sept. 12, 2019
London, UK
Event Website