Analyst Insider Subscribers can view one free Insight every week. For full access, talk to our team.
Detailed High-Definition (HD) maps are necessary allies of Autonomous Vehicles (AVs), as they accurately position the car within the environment and their lane, while live attributes and constant updates allow vehicles to make instant decisions.
Unlock this ABI Insight
IoT solutions are becoming an active tool to fight deforestation and climate change with features like instant communication, audio and video analytics, and other big data solutions alongside the sensor and satellite technologies.
Unlock this ABI Insight
Today, the greatest threat for the removable SIM form factor is not that of the eSIM, but the fact that the handset market is already extremely saturated, limiting growth opportunities.
Unlock this ABI Insight
Looking back to the near past, on August 20, 2020, Semtech made the further announcement that it was launching an Asset Tracking Kit, integrating LoRa devices with Amazon Web Services (AWS) Internet of things (IoT) services and TensorIoT (providing the integration and application components).
Unlock this ABI Insight
Despite the extra value that can be added in enterprise applications and enhancements in user experience, VR gloves and other VR-related accessories are still a complementary control solution with limited adoption rates only for certain type of use cases and consumer groups.
Unlock this ABI Insight
Per SPACInsider, this year outpaced last year within the first 6 months and is expected to surpass the last 5 years combined.
Unlock this ABI Insight
Shipments of new vehicles with Android Automotive-based In-Vehicle Infotainment (IVI) systems will surpass shipments of cars with QNX-based IVI systems in 2027, and vehicles with Automotive-Grade Linux (AGL)-based IVI systems in 2029, to reach 36 million shipments in 2030, forecasts ABI Research in its new whitepaper, The 36 Transformative Technology Stats You Need to Know for 2021.
"The migration from closed systems to open-source platforms, such as AGL, provides considerable savings in development due to the enormous community of developers. Therefore, prominent carmakers like Toyota and Audi have migrated from QNX to AGL," Maite Bazerra, Smart Mobility and Automotive Research Analyst explains. However, with Google entering the automotive segment and bringing the first Android Automotive into a car in 2020 in collaboration with Aptiv, both QNX and AGL are losing space. Android Automotive is ideal for mass-market vehicles because it contains the main automotive extensions (e.g., audio, navigation, and Bluetooth stacks) pre-developed, reducing time and cost of development, even in comparison to AGL.
Read more.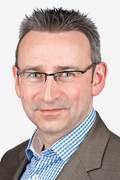 At the end of 2020, 6.6 billion Internet of Things (IoT) devices will be connected and active worldwide; 840 million of them will use cellular networks, which is just under 8% of the total. At the end of 2014, there were 180 million cellular IoT devices active worldwide, and that number increased by over 4.5X in the six intervening years. In another six years' time, there will be a further near-7X growth in cellular IoT devices, bringing the global total to 5.7 billion, finds ABI Research. This explosive growth means carriers are facing more specific and diverse demands for guarantees from IoT customers, especially when roaming.
"More smart devices are being deployed, and more types of devices are becoming smart," says Jamie Moss, M2M, IoT & IoE Research Director at ABI Research. "It is clear the ability to connect diverse IoT device types, with different needs, at massive scale, and with global coverage is needed now. Next-gen Connectivity Management Platforms (CMPs) and global connectivity coverage solutions are key to accomplishing this task."
Read more.
ISM World
After pharmaceutical giant Pfizer and German biotechnology company BioNTech announced last week that their coronavirus (COVID-19) vaccine candidate appears to have an efficacy rate of 90 percent, focus shifted from research and development to supply chains and logistics networks.
Distribution of the vaccine — pending emergency-use authorization (EUA) by the U.S. Food and Drug Administration (FDA) — should be "one of the most complex and highly skilled efforts in modern history," says Susan Beardslee, principal analyst, freight transportation and logistics at ABI Research, an Oyster Bay, New York-based advisory firm. "This can't be turned on overnight from a supply-chain perspective," she says. "When a vaccine is available, hundreds of millions of does will be distributed, and those vaccines must be at a certain temperature for their efficacy to remain. That's across the entire supply chain. So, the fulfillment centers, trucks, airplanes — the end-to-end supply chain — must have that capability."
Read the full article.
Crain's Chicago Business
Large trucking companies are using sophisticated telematics software that provides real-time tracking and route-planning at massive scale. But roughly 90 percent of trucking fleets are far smaller, with a half-dozen trucks or fewer, estimates analyst Susan Beardslee of ABI Research. "That's their sweet spot: lower-tech users and late adopters," she says.
The digital transition in trucking got a huge boost four years ago, when the federal government required that trucks have electronic devices to log the hours drivers spend behind the wheel. Rand McNally's devices include logging functionality with its maps, which have truck-specific content, such as bridge heights and hazardous-materials routes, and telematics.
Beardslee sees a big opportunity for Rand McNally with local delivery and service companies, such as contractors and repair providers, with large fleets of smaller trucks that don't fall under electronic-logging mandate. "They want to be more efficient, track where drivers are at, monitor fuel usage," she says. "So there's a lot of headroom to put devices in vehicles that don't require them for compliance. (Rand McNally) probably could take an outsize share of that market."
Read the full article.
XR USA 2020
Nov. 19, 2020 - Nov. 20, 2020
San Diego, California
Event Website

Smart City & Buildings 2020
Nov. 24, 2020 - Nov. 24, 2020
Online
Event Website
Speakers:
Dominique Bonte

IoT Tech Expo Europe
Nov. 24, 2020 - Nov. 25, 2020
Online
Event Website

PrivSec Global
Nov. 30, 2020 - Dec. 3, 2020
Online
Event Website

The Future of Supply Chain
Nov. 30, 2020 - Dec. 4, 2020
Online
Event Website

Wearable Technologies Conference 2020
Dec. 10, 2020 - Dec. 12, 2020
Online
Event Website

Telematics CEEurope conference & expo
Dec. 15, 2020 - Dec. 15, 2020
Online
Event Website

Reuters Next
Jan. 11, 2021 - Jan. 14, 2021
Online
Event Website

The Things Conference
Jan. 25, 2021 - Jan. 29, 2021
Online
Event Website
Speakers:
Adarsh Krishnan

IEC 61850 USA
Jan. 27, 2021 - Jan. 27, 2021
Online
Event Website