Private Cellular Networks Bear Much Promise for Industry 4.0
Microsoft recently showcased its Microsoft Azure-based private LTE solution at Microsoft Ignite, which was held this year in November in Orlando, Florida. The private LTE solution is provided by CommScope's Ruckus Citizens Broadband Radio Service (CBRS) portfolio and is aimed at allowing enterprises to deploy private LTE networks without any Capital Expenditure (CAPEX) as the LTE Evolved Packet Core (EPC) network is deployed as a service.
This comes in lieu of the Federal Communications Commission (FCC) having given the green light to commence initial commercial deployment in the CBRS band (3550 MHz to 3700 MHz) in September. CommScope's Ruckus CBRS portfolio supports both General Authorized Access (GAA) and Priority Access License (PAL) tiers of the CBRS band.
CommScope acquired Arris-Ruckus earlier this year for US$7.4 billion in a bid to target the 5G, mobility, and Internet of Things (IoT) market. This move is estimated to increase CommScope's Total Addressable Market (TAM) by US$60 billion, with nearly US$1 billion in cash flow in its first full year of the acquisition.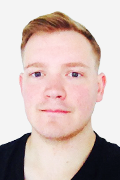 Several robotics companies have grown their autonomous mobile robot fleet in 2019 and are poised to scale exponentially over the next five years. Retail is an industry tied to a significant portion of this vast growth, as automation and efficiency remain key drivers for meeting today's consumer demands. By 2025, more than 150,000 mobile robots will be deployed in bricks and mortar establishments, according to ABI Research.
"The value proposition for mobile robots in intralogistics is a familiar one: labor costs are too high, and production efficiency is too low. Deploying commercial robots eliminates concerns around driver cost and safety and can facilitate waste reduction. However, mobile robots in the retail market can also add value in other ways," says Rian Whitton, Senior Robotics Analyst. Read more.
Dozens of always-on 5G portables device models, notebooks, and ultrabooks will hit the market in 2020, and sales of these devices will exceed 10 million units by 2021, states ABI Research.
Always-on connected Personal Computers (PCs) have been a big challenge for the industry so far. "Thanks to the emergence of 5G, 2020 will see the portable computing and mobile value chains converging to bring always-on broadband experiences on the move to new device types beyond smartphones," says David McQueen, 5G Devices, Smartphones, and Wearables Research Director. Dozens of always-on 5G portables device models, notebooks, and ultrabooks will hit the market by 2020 and sales of these devices will exceed 10 million by 2021. This market will be heavily contested between traditional notebook Original Equipment Manufacturers (OEMs) like Dell, HP, and Lenovo, and mobile phone OEMs like Apple, Samsung, Huawei, and LG. "Time to market, an optimized balance between performance and device battery life through highly integrated designs centered around 5G connectivity, and the ability to distribute these devices across both consumer and enterprise channels will be the key factors for large-scale deployments of these devices." Read more.
E-commerce Revenue Will Hit $3.52 Trillion in 2020, but Self-Driving Trucks Won't be Making Deliveries
Fox Business
The e-commerce industry's total revenues will reach a whopping $3.52 trillion next year according to a new report from global tech market advisory firm ABI Research.
ABI's '54 Technology Trends to Watch in 2020' list and it was those e-commerce numbers that jumped off the pages. The projected revenue increase of 19 percent year-over-year in 2020 compared to 2019 stems from developments and growth in different markets from urban to the rural areas, according to Susan Beardslee, Freight Transportation and Logistics Principal Analyst.
"This growth depends on ever faster and more convenient modes to reach the final mile and yard in suburban and urban markets, as well as share in rural areas," Beardslee stated in the report.
Recession, Robots and Rockets: Another Roaring 20s for World Markets?
CNBC
The '20s could be an era of smart cities, where big data and robotics ensure better governance, health and connectivity, UBS forecast. It expects annual spending to turn cities smart will reach $2 trillion in 2025 and internet-connected devices will multiply more than four-fold to 46 billion.
To take advantage of these shifts, investors will focus on areas such as autonomous vehicles; automated forklift shipments will grow to 455,000 in 2030 from 4,000 next year, ABI Research said.
Smart Wearable Device Asia Pacific Summit 2020
Jan. 13, 2020 - Jan. 14, 2020
China
Event Website

Predictive Maintenance 2020
Jan. 14, 2020 - Jan. 16, 2020
Berlin, Germany
Event Website

Common Information Model
Jan. 21, 2020 - Jan. 23, 2020
Amsterdam, The Netherlands
Event Website

Wearable Technologies Conference 2020 Europe
Jan. 27, 2020 - Jan. 28, 2020
Munich, Germany
Event Website

NextGen SCADA Global 2020
Jan. 27, 2020 - Jan. 31, 2020
Berlin, Germany
Event Website

4th World eSIM Summit
Feb. 6, 2020 - Feb. 7, 2020
Berlin, Germany
Event Website

Battery Tech USA
Feb. 24, 2020 - Feb. 25, 2020
Los Angeles, California
Event Website

Utility Telecoms 2020
Feb. 25, 2020 - Feb. 27, 2020
Amsterdam
Event Website

Manufacturing World Japan
Feb. 26, 2020 - Feb. 28, 2020
Makuhari Messe, Japan
Event Website

The 5th Annual China Automotive Cyber Security Summit 2020
Feb. 27, 2020 - Feb. 28, 2020
Shanghai, China
Event Website
About ABI Research
ABI Research provides strategic guidance for visionaries needing market foresight on the most compelling transformative technologies, which reshape workforces, identify holes in a market, create new business models and drive new revenue streams. ABI's own research visionaries take stances early on those technologies, publishing groundbreaking studies often years ahead of other technology advisory firms. ABI analysts deliver their conclusions and recommendations in easily and quickly absorbed formats to ensure proper context. Our analysts strategically guide visionaries to take action now and inspire their business to realize a bigger picture. For more information about subscribing to ABI's Research Services as well as Industrial and Custom Solutions, visionaries can contact us at +1.516.624.2500 in the Americas, +44.203.326.0140 in Europe, +65.6592.0290 in Asia-Pacific or visit www.abiresearch.com.