Major IoT Players Fighting Solution Commoditization with Partnerships and Acquisitions
In June 2019, Sierra Wireless and Microsoft announced a strategic partnership to provide full stack Internet of Things (IoT) solutions that leverage Sierra Wireless' new Octave edge data orchestration solution with Microsoft's Azure IoT Central. The solution will simplify the process of getting edge data to the cloud. This partnership is also notable because, in partnering with Microsoft, Sierra Wireless will migrate its existing cloud infrastructure from Amazon Web Services (AWS) to leverage Azure's suite of cloud services. By combining Azure IoT Central's application development tools with Octave's device, network, and cloud Application Programming Interface (API) integration capabilities, both Microsoft and Sierra Wireless are hoping to target enterprise IoT customers and provide them with dramatically reduced solution development costs and Time to Market (TTM).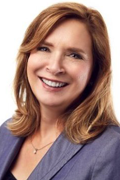 Evolving air freight technologies are transforming an industry that moves nearly 7% of the global Gross Domestic Product. However, escalating trade wars, industry consolidation, overcapacity, and rising consumer expectations are adding tremendous pressure to both freight forwarders and air freight services. These forces are driving air freight technology services adoption to rise by a 17% CAGR, with connection revenues alone rising by 25% from 2018 to 2024, according to ABI Research.
Technology innovation beyond safety is driven by the need for transparency and integration. Digitizing aviation freight services will improve business processes for slot reservations, goods tracking, online quoting, and digital invoicing. "Beyond analytics and platforms, the international air freight industry will need to redefine the notion of delivery. Emerging opportunities include cold chain enhancements, near real-time visibility, and 30-minute deliveries via Unmanned Aircraft Systems," says Susan Beardslee, Principal Analyst, Intelligent Transportation & eFreight. "Competitors who do not embrace the evolution and lag behind early adopters will have to face inefficiencies, decreased profits, their partners, and their customers," Beardslee warns. Read more.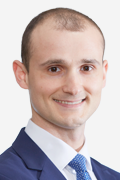 Telecoms vendors and Mobile Service Providers (MSPs) are probing new revenue opportunities and business models that look beyond where the money is in the value chain, to where it will be in the years to come. An increased emphasis on software-centric networks like 5G, which favor services, is expected to usher in the next wave of growth in telecoms, finds ABI Research. But the industry will only reap the benefits of advanced use cases such as ultra-reliable low-latency communications (uRLLC) and massive machine-type communications (mMTC) when they migrate wholesale to full 5G networks.
"The industry must realize that 5G is not just about radio and core network evolution," says Don Alusha, Senior Analyst. "The introduction of 5G is almost certainly going to require investment in other parts of the ecosystem, like transport networks and cloud-based platforms. The supply side of telecoms, therefore, must accompany its 5G offering with a clear understanding of how 5G-specific use cases fit into the wider connectivity-centric telecoms ecosystem to unlock new commercial opportunities for the industry at large." Read more.
What Will Smart Homes Look Like 10 Years From Now?
Time Magazine
Consumers will spend $123 billion on IoT gear by 2021, according to advisory firm ABI Research, a number that's likely to rise thereafter.
A range of technological developments will drive smart-home technology well beyond what's available on store shelves today. Innovations in artificial intelligence, for example, stand to upend almost everything in our lives, including our homes. Read the full article.
What You Need to Know About Apple's $1B Intel 5G Modem Investment
Computer World
Dimitris Mavrakis, Research Director at ABI Research: "Apple's acquisition of Intel's 5G modem business will not only allow the iPhone manufacturer to gain world-class expertise in cellular modems, which is one of the most challenging areas in R&D, but also allow it to strike better deals with other major 5G patent holders. Apple will also potentially be able to negotiate better terms with its current 5G suppliers as well as integrate parts of the 5G modem into its existing processors.
"It is important to note that by inheriting some of the key 5G patents developed by Intel, Apple will be able to differentiate its 5G offering in what will soon be a very highly competitive 5G landscape." Read the full article.
Intelligent Automation
Aug. 5, 2019 - Aug. 8, 2019
Chicago, IL
Event Website

Fundamentals of the Smart Grid
Aug. 27, 2019 - Aug. 29, 2019
London, UK
Event Website

Microgrid Global Innovation Forum
Sept. 9, 2019 - Sept. 11, 2019
London, UK
Event Website

Fundamentals of IEC 61850
Sept. 10, 2019 - Sept. 12, 2019
London, UK
Event Website

5G Asia 2019
Sept. 10, 2019 - Sept. 12, 2019
Singapore
Event Website
Speakers:
Jake Saunders

Future Resource & Future IoT
Sept. 11, 2019 - Sept. 12, 2019
NEC, Birmingham
Event Website

Industry of Things World 2019
Sept. 16, 2019 - Sept. 17, 2019
Berlin, Germany
Event Website

Smart Grid Big Data
Sept. 17, 2019 - Sept. 19, 2019
Berlin, Germany
Event Website

PrivSec Conference
Sept. 23, 2019 - Sept. 24, 2019
Dublin
Event Website

GIS4SmartGrid
Sept. 24, 2019 - Sept. 26, 2019
Berlin, Germany
Event Website
About ABI Research
ABI Research provides strategic guidance for visionaries needing market foresight on the most compelling transformative technologies, which reshape workforces, identify holes in a market, create new business models and drive new revenue streams. ABI's own research visionaries take stances early on those technologies, publishing groundbreaking studies often years ahead of other technology advisory firms. ABI analysts deliver their conclusions and recommendations in easily and quickly absorbed formats to ensure proper context. Our analysts strategically guide visionaries to take action now and inspire their business to realize a bigger picture. For more information about subscribing to ABI's Research Services as well as Industrial and Custom Solutions, visionaries can contact us at +1.516.624.2500 in the Americas, +44.203.326.0140 in Europe, +65.6592.0290 in Asia-Pacific or visit www.abiresearch.com.