In the past, location technology powered standalone hardware solutions such as satnavs and people trackers. Today, however, it is a universal horizontal capability embedded in almost every single device and digital solution.
Mobility and supply chain have been some of the most important segments to adopt location tracking, while, COVID-19 further accelerated critical solutions related to last-mile delivery and people density tracking, which are heavily reliant on advanced location capabilities.
Join this webinar to find out how a location platform can drive innovative, location-centric solutions and enhance the value of existing location intelligence in your business. Topics for discussion will include:
Market trends and the location landscape
How location platforms differ from other technology platforms
A deep dive into horizontal location platform capabilities, including centralized maps, Open APIs, visualization, data hosting and processing, Location as a Service (LaaS), location standards, and professional services
How location platforms allow enterprises to address various business and technical challenges in designing and commercializing their location products and services
Key use cases and case studies
And more!
Analyst Insider Subscribers can view one free Insight every week. For full access, talk to our team.
The National Theater of China (NTC) recently announced its strategic collaboration with China Unicom and Huawei to establish the 5G Smart Theater Joint Laboratory in Beijing, to achieve the goal of digitalizing the performing arts sector.
Unlock this ABI Insight
The 15-minute city is the idea that residents from different demographics and age groups, all with different needs, should not have to walk or cycle more than fifteen minutes to fulfill most of those needs.
Unlock this ABI Insight
When 3G was rolled out in the early 2000s, the Media & Entertainment industry stood to benefit as mobile phone screens got larger and could support color and higher data rates that enabled new applications, with the same pattern occurring for 5G.
Unlock this ABI Insight
Cat.1 bis is an IoT-optimized version of Category Cable One (Cat.1), its specific innovation being that it mandates the use of a single receive antenna.
Unlock this ABI Insight
The platform aims to run cloud-native architecture and provide customized portals with self-service management capabilities for Chief Information Officers.
Unlock this ABI Insight
The media and entertainment (M&E) industry continues to undergo a transformative process, adapting to changes in consumer behavior and preferences, new technologies, and regulations, making artificial intelligence and machine learning (AI/ML) increasingly essential to automating many media processes, including content personalization, content management, media workflows, customer relations, and digital advertising (and ad tech). According to ABI Research, the market potential for AI/ML in M&E will reach US$16.5 billion by 2026.
Personalization is becoming more nuanced and intelligent away from simple suggestions of multimedia programs to watch or product recommendations. AI/ML solutions available today enable M&E companies to tailor their services in line with the rich metadata they extract from their subscribers, which drills down into sub-genres and incorporates more information about the user's history, tastes, and preferences in very personalized way. "Also, thanks to AI/ML, ads are becoming more contextualized, leveraging a wealth of data around environmental factors like weather and local store inventories. This data is being used to offer more targeted, contextually appropriate, and timely ads — for example, a pharmacy could market allergy medicine to individuals within a high pollen count area and highlight nearby stores with available inventory," explains Michael Inouye, Principal Analyst, Next-Gen Content Technologies.
Read more.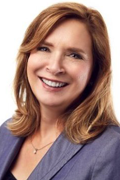 The extensive cost of last mile delivery often leads to a lack of profitability, with over 50% of shipping costs attributed to last mile alone. The increasing demand for e-commerce and rising consumer expectations has placed greater pressure on companies to expedite delivery while keeping costs low. Consequently, the last mile market is seeing a push in the adoption of autonomous technology across multiple regions and form factors, such as commercial telematics systems. These systems address efficiency challenges through advanced route optimization, location intelligence, prognostics, and preventative maintenance. According to ABI Research, local delivery commercial telematic system subscriptions will more than double over the next five years to reach 1.2 million by 2026.
"The COVID-19 pandemic fast-forwarded online retail worldwide by five years. Retailers and fleets must accommodate surging demand, along with increasing customer expectations for service. Yet too many businesses continue to use outdated systems and broken processes, lacking a seamless information flow," explains Susan Beardslee, Principal Analyst, Supply Chain Management and Logistics.
Read more.
Supply & Demand Chain Executive
The surge in demand from e-commerce orders since the start of the pandemic pushes warehouses to adopt greater technology to keep up efficiency. According to ABI Research, more than half a million robots are likely to be shipped worldwide in 2030 with an annual compound growth rate of 40% from now until then.
"Productivity technologies can achieve far greater return on investment if correctly combined with other technologies. For example, by combining location tracking data with a voice solution, warehouses using a Warehouse Execution System (WES) platform can optimize workflows by minimizing distance traveled based on where the worker is," says Adhish Luitel, industry analyst, Supply Chain Management and Logistics.
Read the full article.
SDX Central
How and where this potential $65 billion in federal funds flows will have long-term implications for smaller, regional operators and community-run or municipal-owned networks, according to Dimitris Mavrakis, senior research director at ABI Research. "There are indications that President Joe Biden's plan is to empower community providers rather than traditional carriers or cable companies, so we should expect to see more activity in this area," he said.
"If indeed community-based providers are funded and prioritized, then it is likely that the broadband market will become a more fragmented and distributed business landscape compared to the market today, which is dominated by large carriers," Mavrakis said. "It is very likely that this model will create new markets and help close the digital divide in the U.S."
Read the full article.
EE Times AI Everywhere
Sept. 28, 2021 - Sept. 29, 2021
Virtual
Event Website

Data Innovation Summit
Oct. 14, 2021 - Oct. 15, 2021
Virtual
Event Website

5G Manufacturing Forum
Nov. 9, 2021 - Nov. 9, 2021
Virtual
Event Website
Speakers:
Leo Gergs

TechEx Europe 2021
Nov. 23, 2021 - Nov. 24, 2021
RAI Amsterdam
Event Website

Geo Week
Feb. 6, 2022 - Feb. 8, 2022
Denver USA
Event Website