Analyst Insider Subscribers can view one free Insight every week. For full access, talk to our team.
ABI Research expects that portable biometric devices will increase in popularity with law enforcement agencies worldwide as part of the negotiation process of new tenders with security and defense contractors.
Unlock this ABI Insight
China rolled out its Internet Plus Healthcare (IPHC) initiative in 2018 to modernize healthcare management, innovate service models, raise service efficiency, optimize resource allocation, and to meet the rising demand for health services.
Unlock this ABI Insight
The company uses TomTom's maps, speed profiles, and traffic stats to determine road risk and add context to its telematics data collected via Loop's smartphone app.
Unlock this ABI Insight
As with all module-type products, Taoglas's intention is to accelerate the development of IoT devices for manufacturers by providing ready-to-integrate hardware subsystems.
Unlock this ABI Insight
The renewable energy market is experiencing rapid sensorization of the grid infrastructure to add the "smart component" and maintain and monitor the assets through advanced analytics and machine learning (ML).
Unlock this ABI Insight
Sports and education have been areas of focus where operators look to provide new and cutting-edge immersive video services.
Unlock this ABI Insight
By 2025, 7.2 billion antennas will be shipped for IoT devices — nearly threefold of what it is today. With new product launches and evolution of existing devices requiring multiple radios, smaller form factors, and greater device breadth, OEMs are increasingly challenged both at the design phase and when getting their products to market. A new whitepaper, Rethinking IoT Device Development with Virtual Antenna Technology, highlights the challenges created by the small, yet critical, antenna component and the real-life impact it has on all IoT product design and certification processes.
"The antenna is one of the most common causes of failure when creating a new IoT product," says Tancred Taylor, IoT Hardware & Devices Research Analyst. "The goal of any antenna in terms of choice and design is high performance for the application it serves, and the network and spectrum it operates on. The reality is much different. There are dozens of factors that impact real-life operating performance such as proximity to metal or the human body, interference from surrounding waves in RF-congested environments, obstruction from vehicular traffic or other objects, or detuning by other electronic components in a device. If the antenna is not designed and integrated properly at the beginning of the process, an OEM is very likely to encounter higher costs, delays, and even product failure at the certification stage."
Read more.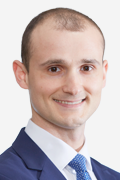 5G edge networks bring new capabilities allowing communications service providers (CSPs) to develop innovative applications, services, and revenue streams in the media and entertainment domain. Edge computing will be a critical enabler for these use cases by providing the perfect compromise between decentralizing network traffic, while centralizing processing capabilities. According to ABI Research, 5G and edge networks will extend gaming into a fully immersive, multi-sensorial environment with multi-player collaboration to access and play the same game. This will drive 119 million cloud gaming users by 2024. Furthermore, 5G edge networks stand to unlock cloud video revenues from US$5 billion in 2019 to US$67.5 billion by 2024 at a CAGR of 67%.
Today, most media and gaming use cases, especially cloud gaming and cloud video, are consumer-centric, but 5G and edge infrastructure will ultimately cross over to enterprise use cases. "In general, the tectonic shift in the entertainment sector toward streaming of video, music, and games is exciting for CSPs to tap into," explains Don Alusha, Senior Analyst, 5G Core & Edge Networks. "5G edge networks integrate cellular architecture with IT and cloud infrastructure to reduce end-to-end latency for a multitude of services and use cases."
Read more.
Enterprise IoT Insights (written by ABI Research Senior Analyst Leo Gergs)
The story of 5G in manufacturing is not new. In fact, it has been written and discussed many times, as enterprises first heard about the groundbreaking enhancements that 5G can bring to improve workflows and efficiencies almost three years ago now.
Looking at 5G deployments to power smart manufacturing and machine vision use cases across the globe, it almost seems like two completely different stories can be told: while the number of 5G network deployments almost seems to explode in the Asian-Pacific region (specifically China), deployments in Europe and North America are lagging. But why is this the case? The answer is multifaceted and requires a somewhat elaborate answer.
Read the full article.
CNN Business
The stakes are high for Apple. The iPhone continues to be a major revenue driver and central to its ecosystem of products. In April, Apple reported quarterly iPhone sales of nearly $48 billion, a massive 65% increase from the year prior, fueled by demand for its 5G-capable iPhone 12. (Apple no longer discloses the number of iPhone units sold.) Now it must entice customers to spend more than $1,000 for some models of the next generation.
"Apple clearly doesn't have to do much," said David McQueen, a director at market research firm ABI Research. "Despite the relatively high price points, consumers will still buy and upgrade to Apple products, partly because of brand strength and the quality of the products, and partly because they have already invested heavily in the Apple ecosystem."
Read the full article.