Traditional power grids with legacy metering infrastructure generate a limited amount of data; however, the energy sector is now deploying smart metering infrastructure based on cellular communications. This new approach introduces a host of new opportunities; but it also means new requirements related to secure data collection and ensuring the quality of service for energy consumers. Like the telecom sector, the energy sector is digitally transforming itself, so it requires analytics and artificial intelligence (AI) for proactive operations and preventive maintenance.
In this session, experts from Thales, Landis+Gyr, ABI Research and Guavus will share insights on how analytics & AI can be used to improve planning/design, deployment, and operation of smart metering at scale.
Questions that will be answered:
What are the benefits of smart metering for utilities resource management?
What changes should be made to the grid due to the rise in electric vehicles?
What does smart metering growth mean for the demand for 5G infrastructure expansion? And what does that increased demand mean for telcos and mobile networks?
How can AI further help secure the grid?
Analyst Insider Subscribers can view one free Insight every week. For full access, talk to our team.
The technology improves safety and compliance by allowing technical experts to connect with local technicians and provide remote risk management, audits, and inspections, while building on-site Health & Safety capability through technical support and training.
Unlock this ABI Insight
The costs of developing device agents for small footprint devices in IoT use cases (such as industrial manufacturing) and costs of running edge compute must be outweighed by the benefits of additional functionality provided by edge computing.
Unlock this ABI Insight
The functionality for trailers has progressed from merely location tracking or tampering to enabling health status tracking, including tire pressure and lights, cargo monitoring, interior temperature/vibration monitoring, and identification of packages to pick and deliver.
Unlock this ABI Insight
Walmart announced that it plans to monetize the software and retail technologies it has leveraged to convert its business from brick-and-mortar to one that combines both in-person and online shopping for other retailers.
Unlock this ABI Insight
Contactless payments from both from mobile wallets and contactless EMV payment cards have proliferated to the point where they now constitute the majority of all adult trips on Transport for New South Wales' metro, bus, and rail transit system.
Unlock this ABI Insight
In July 2021, Renesas and Syntiant launched an edge Artificial Intelligence (AI) computational platform that supports Machine Learning (ML) based computer vision and voice recognition in edge devices.
Unlock this ABI Insight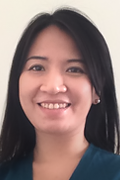 ABI Research expects the Wi-Fi CPE market to surpass 263 million units in 2026. Furthermore, Wi-Fi 6 devices will increase from 9% of total Wi-Fi CPE shipments in 2020 to account for nearly 81% of entire total Wi-Fi market in 2026.
Increased use of video conferencing, e-commerce, and internet-based home entertainment during the pandemic has accelerated the rate of broadband adoption while existing broadband users have upgraded to higher-tier packages. "Higher subscriber net additions combined with subscribers upgrading existing broadband CPE boosted unit shipments in 2020. Wi-Fi mesh devices are particularly in high demand because they support sufficient coverage and reliable connectivity for multiple users and applications within broadband homes," explains Khin Sandi Lynn, Industry Analyst, Consumer Technologies. Wi-Fi mesh shipments increased to surpass 18 million units in 2020. Adoption of mesh devices is expected to grow at CAGR 18% to ship 59 million units in 2026.
Read more.
Multimodal Automated Biometric Identification Systems (ABIS) are succeeding standard fingerprint-based Automated Fingerprint Identification System (AFIS) criminal platforms, featuring a host of new biometric identification and registration software capabilities, biometric matching algorithms and, of course, new hardware devices and novel use-case scenarios. According to one of the key findings of a new analysis report from ABI Research, the importance of system upgrades for ABIS platforms is not solely related to addressing infrastructure obsolescence concerns but also to enable new biometric identification technologies in a scalable manner.
The law enforcement market has always been a leading driver and major absorber of identification technologies, with criminal justice and law enforcement agencies providing the groundwork in standardization for biometrics. "However, in recent years biometric technologies are increasingly relevant to governments worldwide as law enforcement identification platforms expand their database capacity, processing potential, and application versatility. This expansion is transforming identification initiatives for criminal justice, surveillance, and border control among other adjacent governmental markets including civil ABIS, immigration, electoral, and even healthcare applications," explains Dimitrios Pavlakis, Senior Analyst, Digital Security.
Read more.
ITPro
"In enterprise it's been worker and remote enablement that's driven the AR market," says Eric Abbruzzese, research director at ABI Research. "Remote assistance and training are consistently the top two use cases. [These offer] increased worker efficiency, and reduced downtime and travel. Integrating the worker with existing systems also adds value – for example having worker input through an AR device feed directly into an internet of things (IoT) platform and auto-update data, which can then be pushed to all workers."
Read the full article.
Focus on Transport
Ordered a truck? You may wait five months to get it.
That's the gloomy news that has emerged from global tech market advisory firm ABI Research. It reports that industry suppliers – from truck and trailer OEMs to commercial telematics providers—are continuing to feel the pain of delayed semiconductor shipments alongside rising growth opportunities. It has warned that order delays will soon extend to 2022, indicating that the commercial transportation industry is facing significant semiconductor shortages through to at least the end of 2021.
"Connectivity, security and integration are key elements of commercial transport today. Upwards of 17 compute modules are needed for a heavy-duty vehicle, and everything from safety systems to engine control and telematics are impacted by these semiconductor delays," explains Susan Beardslee, principal analyst, supply chain management and logistics at ABI Research.
Read the full article.