Shiv Patel
Research Focus
As part of the Strategic Technologies research team, Shiv provides research relating to the field of smart mobility and automotive, with a focus primarily on advanced driver assistance systems (ADAS), autonomous driving, and global ridesharing services.
Education
Shiv graduated from the University of Birmingham, with a Master of Engineering degree in Chemical Engineering, where he specialized in mathematical modelling and process analysis.
Blogs by Shiv Patel
Shiv Patel in the News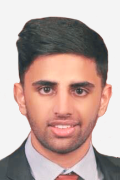 Shiv Patel
Research Analyst
Location
Wellingborough, U.K.
Topics Covered
Smart Mobility & Automotive
Contributes To