Sam Rosen
Research Focus
Sam Rosen, Managing Director and Vice President, leads ABI Research's coverage on disruptive innovation in video systems (multiscreen and cloud video, OTT, devices, strategies) and virtual reality (VR). He leads research on emerging areas including analytics, machine vision, AI/ML in the media and video sectors.
Past Experience
Sam's background of over 20 years in technology and strong industry relationships help him identify the competitive forces impacting his clients. Prior to joining ABI Research, Sam headed his own company, Blue House Tech, LLC, carrying out contract research and analysis projects for ABI Research, among others. He began his career working in the design and architecture of microprocessors before transitioning into client-facing field application, marketing, and product roles. Previous positions include Design Engineer at Intel, Principal Architect at Lexra, and Principal Engineer at several wireless semiconductor startups.
Sam is a member of IEEE and the IEEE Computer Society. Sam holds a patent for a High-Performance RISC Instruction Set Digital Signal Processor.
Education
He received a BS in Electrical Engineering from Washington University, an MS in Electrical Engineering from Stanford University, and an MBA from Arizona State University.
Blogs by Sam Rosen
Sam Rosen in the News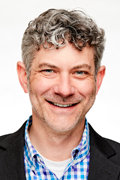 Sam Rosen
Vice President, Video, OTT and AR/VR
Location
Massachusetts, U.S.
Follow Sam
Topics Covered
TV, Video, OTT, VR, Middleware, DRM
Contributes To