Marina Lu
Research Focus
Marina Lu, Senior Analyst at ABI Research, conducts research and analysis for wearable devices, apart from mobile devices and accessories. Additional coverage includes augmented reality (AR), mixed reality (MR), and virtual reality (VR). She previously provided data and analysis for the global wireless industry, focusing on carrier-related research. This included mobile operator strategy, financial and operational benchmarks, mobile cellular subscriber adoption, and mobile value-added services.
Past Experience
Marina previously worked for WTS Consulting Ltd., based in China, where she provided financial, tax, and business advice to clients ranging from manufacturing to construction planning.
Education
Marina Lu received a Master Degree in Economics from Shanghai University of Finance & Economics in China, and a Bachelor Degree in Economics from Southeast University in China.
Blogs by Marina Lu
Marina Lu in the News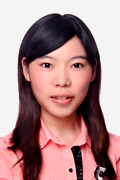 Location
Singapore
Topics Covered
Wearables​, Usables, Expendables, AR, Mixed Reality
Contributes To