James Mielke
Research Focus
James Mielke, Managing Director and Vice President, Teardowns, leads ABI Research's technical analysis teams that cover handset and semiconductor teardown analysis. His primary responsibilities include management of the teardown process and analysis of industry technical changes. He also regularly interfaces with clients.
James has been involved with the architectural design of both handsets and semiconductor platforms for more than 20 years. He has concurrently held strategic marketing and architectural design positions for most of his career.

Past Experience
Prior to joining ABI Research, James was the CEO of a market intelligence company that he formed in 2009. He also held architectural and strategic marketing positions at Freescale Semiconductor and Motorola. James started his career in Motorola's research lab working on some of the first cellular phones. James earned a BS in Electrical Engineering from the Milwaukee School of Engineering.
Blogs by James Mielke
James Mielke in the News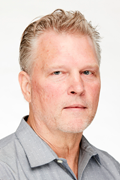 James Mielke
Vice President, Teardowns
Location
Dripping Springs, U.S.
Topics Covered
Teardowns
Contributes To