Chad Davis
Research Focus
Chad is a lead Teardown Specialist for ABI Research's Teardown Service. He is primarily focused on block diagram creation and component identification for teardown devices.
Past Experience
Chad has vast prior experience in electronic engineering and manufacturing with a focus on teardowns. He began his career with an Austin-based research firm as an Analyst then became its Teardown Manager.
Education
Chad obtained an A.A.S. degree in Semiconductor Manufacturing Technology from Austin Community College.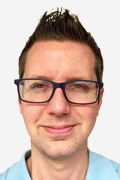 Chad Davis
Lead Teardown Specialist
Location
Dripping Springs, TX
Topics Covered
Teardowns