ABI Research's Video, OTT & VR coverage examines the end-to-end video distribution ecosystem. We cover the rapid transition of video consumption devices, services, business models, and technologies toward multiscreen, IP, on-demand, and unmanaged delivery, as well as the rise of VR platforms in the enterprise and consumer sectors.
Featured Research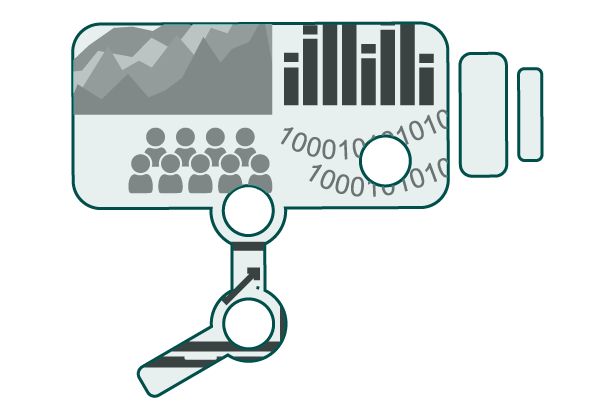 Video Analytics in the Video Surveillance Market
The growth and expansion of the surveillance market illustrates the value and importance of video and the information it contains; to this end, it also serves as a target for new technologies and innovations. Security, threat assessment, and monitoring remain integral applications for video surveillance but the use of computer vision engenders new vectors for operators to use the data collected by their surveillance systems. This report analyzes this market potential and the applications enabled by computer vision (more commonly referred to as video analytics in the surveillance space).
Video analytics is used in applications from license plate reading to facial recognition and the latter in particular makes balancing privacy and the intended use case an ongoing balancing act. Surveillance of people (the other main categories being objects and vehicles/automotive) potentially represents the most invasive (reference to privacy) not only because it can be used to identify individuals (along with their actions captured in the video) but the information can also be integrated with a myriad of other pieces of digital data left behind via communications, social media, online commerce, etc.
Continue
Executive Foresights
4Q 2018
Xiaomi's Poco F1 sold out in less than 5 minutes during its first sale in India, thanks to its incredible specifications at a price of just USD$300. However, the Poco F1 only supports Google's Level 3 Widevine DRM, which means users are not able to stream High-Definition (HD) content on video services like Netflix, Google Play Movies, and Amazon Prime Video. Instead, these services rely on Level 1 Widevine DRM for content protection, a higher tier security level commonly supported by most flagship Android mobile devices. Poco F1's inability to support HD content from these streaming services led to mixed feedbacks and might hurt its future sales. With India's burgeoning Over-the-Top (OTT) market due to cheaper data plans and mobile devices, Poco F1 could face an increasing disadvantage in the era of video consumption via digital media.
Insights
4Q 2017
NextVR is building a new broadcasting network, working to build an audience for live VR experiences. The company today operates as a combined production company and network – with live talent, operating two event trucks which travel from venue to venue, and proprietary end-to-end infrastructure, including a camera, encoders and client frameworks. NextVR is focused on sports and music genres today.