Subscribe Handsets & Devices
Our handsets & devices coverage looks at new form-factors and concepts. It includes the most future-looking ICs, features, and functionalities as well as innovation across both hardware and software technologies targeting not only device consumers but also enterprise customers. Special focus is given to technology innovation including computing, connectivity, and sensor platforms as well as device-level artificial intelligence and deep learning.
Featured Research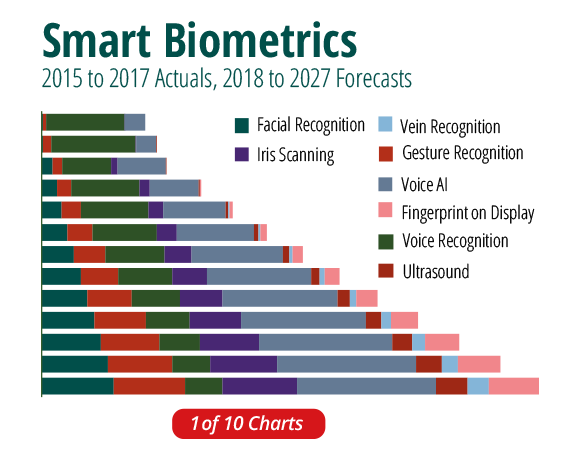 Emergent Mobile Device Technology Trend Analysis
The aim of this study is to provide market sizing and forecasts for key human-machine interfaces, presenting actual and expected trends for various advanced, device-enabling technologies to predict how product innovation may evolve for both smartphones and tablets between 2015 and 2027. This includes a detailed analysis of key product entries, market opportunities/threats, as well as strategic recommendations to drive growth and profitability for device manufacturers. Major transformative technologies include iris scanning, fingerprint on display, 5G, AI, rear dual camera, 8K display, wireless charging, foldable/flexible display, USB type-C, >IP60, NFC, and e-SIM.
Continue
Insights
1Q 2018
The eSIM remains a hot topic and one which original equipment manufacturers (OEMs), mobile network operators (MNOs), smart card and secure IC vendors continue to explore, prepare and strategize. Today, the handset market has begun to move, driven by Google's recently launched Pixel 2 handsets with eSIM inclusion, raising expectations that other OEMs will follow suit. In addition, the rise of the eSIM has raised fears that it may be used as a platform for OEMs to directly compete with its current MNO customer base, using the eSIM as a platform from which to launch MVNO services.