| | |
| --- | --- |
| North America Seeks the Regional Leadership in 6G | NEWS |
---
Alliance for Telecommunication Industry Solutions (ATIS), a standards organisation for the Information and Communcations Technology (ICT) industry in the USA, launched Next G Alliance in October 2020 as an initiative to advance North American wireless technology leadership over the next decade through private-sector-led efforts. The action group includes multiple stakeholders from the US industry, government, and academia with shared commitments for the mission and goals.
In early February 2022, the alliance released the Roadmap to 6G report presenting an in-depth overview of 6G vision for North America and the Launch Event followed later in the month. The Next G Alliance has identified six audacious goals describing North America's priorities and ambitious for 6G systems: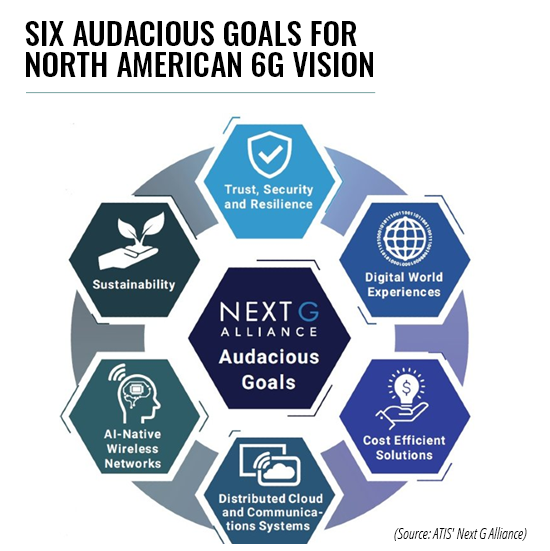 Trust, Security, and Resilience must be advanced such that future networks are fully trusted by people, businesses, and governments. Networks must be resilient, secure, privacy-preserving, safe, reliable, and available under all circumstances. Governments will also adopt and use Ne…
You must be a subscriber to view this ABI Insight.
To find out more about subscribing contact a representative about purchasing options.