Much is written about Softbank/Sprint acquiring T-Mobile. The scale economies suggested by the Rule of Three and Four support this move, but there are a lot of obstacles in the way. Ignoring the serious political implications of a telcom merger like this, we can look at one of the measures the DoJ uses to assess these proposals, the Herfindahl-Hirschman Index (HHI). The failed AT&T acquisition of T-Mobile meant an HHI = 3208. For this proposal, HHI = 3162, is also troubling. Previously, AT&T/T-Mobile meant a super-sized firm, while the Sprint/T-Mobile speculation presents the market with a third and strong competitor.
I think a combined Sprint/T-Mobile is better positioned for the long run rather than fight each other for third place. On the contrary, politically savvy considerations of the Un-Carrier fascination may rule the day.
Here are the HHI components, based on 2012 Wireless Revenue market shares, with Sprint/CLWR/T-Mobile as a strong third competitor.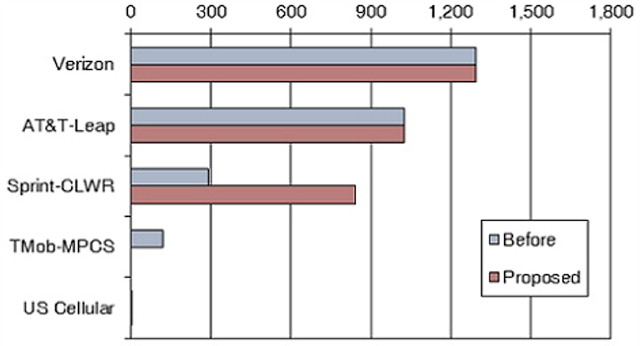 Further ABI Research Insight is available in T-Mobile and Sprint: Déjà Vu All over Again (subscription required) as part of ABI's Telco Software, Optimization & Monetization Research Practice.