Analyst Insider Subscribers can view one free Insight every week. For full access, talk to our team.
This will be the next phase of the hybrid cloud development, where processing payloads will be distributed between public, telco, edge and on-prem clouds.
Unlock this ABI Insight
On top of improving the existing service performance, data security, user perception and trust, and energy sustainability would be the key features that make 6G a completely new system, rather than just a better 5G.
Unlock this ABI Insight
For telecom operators, it is essential that they are part of the ecosystem to tap into the potential of AR.
Unlock this ABI Insight
In the United States, building owners are facing the challenge of deploying Public Safety Distributed Antenna Systems (PS-DAS) when it is mandated by the Authorities Having Jurisdictions (AHJ).
Unlock this ABI Insight
With continued adoption of 5G networks, the industry will see an explosive growth of data, in part because 5G provides the foundation for new value creation coming from new vertical industry applications.
Unlock this ABI Insight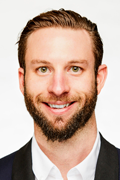 Manufacturers need to ensure the success of current and future programs amid continued challenges including restricted travel and distributed teams trying to collaborate remotely in real-time. As a result, select digital transformation initiatives have gained considerable momentum in terms of their adoption and potential. These include cloud for collaboration and synchronization across teams and departments, digital twins for monitoring and maintenance, and analytics and AI for system-wide, software-driven automation.
"Future factories are expected to have flexible and adaptable manufacturing lines that operate with greater autonomy, integrated closed-loop quality control, and connected workers to improve effective response to changes in supply and demand as they occur," says Ryan Martin, Research Director. "The reality is that most manufacturers did not have these capabilities going into the pandemic. Yet today technologies like cloud, simulation, and SaaS are viewed as table stakes."
Read more.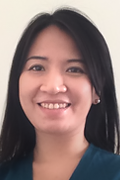 Despite the mass disruption to production lines and supply chains caused by the COVID-19 pandemic, consumer technology devices such as 5G smartphones, video streaming devices, and voice control smart home devices remained remarkably resilient, and the home networking device market saw shipments accelerate in 2020. ABI Research has released a report from its new Consumer Technologies service, which forecasts that consumer devices supporting Ultra-wideband (UWB) connectivity, including cellular devices, smart home appliances, and automotive will reach approximately 286 million units in 2021.
"Consumer technology device shipments will gradually recover in 2021 as the impact of the pandemic starts to wane, consumer confidence returns, and device supply chains bounce back to near- pre-COVID levels. Notably, ultralow-power Machine Learning (ML) chipsets and devices supporting ultra-wideband (UWB) are among the major consumer technologies that will take-off this year," says Khin Sandi Lynn, Industry Analyst.
Read more.
RCR Wireless (written by ABI Research Director Dimitris Mavrakis)
5G is already in the mainstream news in 2021, followed by a turbulent year due to geopolitics and COVID-19, but also the realization that telco networks are much more important than consumers, governments, and enterprises used to think they were. Fixed and mobile networks endured throughout the stay-at-home restriction periods and allowed the vast majority of white-collar workers to work from home without disruptions. Telco operators experienced increased traffic, physical restrictions due to the pandemic, and an uncertain macroeconomic environment, but were one of the pillars of the global economy.
Read the full article.
Asian Robotics Review (written by ABI Research Senior Analyst Rian Whitton)
As the world's largest market for robotic-related products, China is both attracting huge investment from foreign automation vendors and is seeing a burgeoning number of domestic champions begin to achieve competitiveness. However, China's economy is inching ever closely to overtaking the US in GDP terms (nominal), with the earliest projection being by 2028, and tension continues to ratchet up between the two giants on a wide set of issues from IP theft to human rights.
This article will analyze how politics and great power intrigue are already influencing the global robotics industry, and what the consequences might be.
Read the full article.
IoT Tech Expo Global
March 17, 2021 - March 18, 2021
Online
Event Website

Reuters Events Mobility: Ridership Week
March 29, 2021 - April 2, 2021
Online
Event Website

Sensors & IIoT: Manufacturing + Automation + Robotics North America
April 14, 2021 - April 15, 2021
Online
Event Website
Speakers:
Ryan Martin

The Future of 5G and LoRaWAN: Connecting the Next Billion Devices
April 14, 2021 - April 14, 2021
Webinar
Event Website
Speakers:
Adarsh Krishnan

RoboBusiness Direct Spring 2021
April 29, 2021 - April 29, 2021
Online
Event Website
Speakers:
Rian Whitton

Advantech Connect
April 30, 2021 - April 30, 2021
Online
Event Website
Speakers:
Susan Beardslee

Service Lifecycle Management for Automation
May 12, 2021 - May 12, 2021
Webinar
Event Website
Speakers:
Rian Whitton

Private Networks Forum
May 25, 2021 - May 25, 2021
Online
Event Website
Speakers:
Leo Gergs