Analyst Insider Subscribers can view one free Insight every week. For full access, talk to our team.
ABI Research expects 2021 to be a critical juncture in UWB's rollout and increased adoption thanks to wider chipset availability, adoption across multiple segments, and the formation of a strong UWB ecosystem across the whole supply chain.
Unlock this ABI Insight
To create more vendor diversity in 5G network rollouts, regulators play an important role, as they will be responsible for setting specific guidelines for spectrum auctions and, therefore, can directly influence the composition of infrastructure vendors.
Unlock this ABI Insight
NUVIA is an ARM-based CPU and technology design team with expertise in high performance processors, System on Chip (SoC), and power management for compute-intensive devices and applications.
Unlock this ABI Insight
The aim is two-fold: the first is to address the technical vulnerabilities of 5G networks, and the second is to harmonize all certification and best practice measures (for IT and cellular) under one scheme (e.g., reducing fragmentation between existing cyber certification schemes being one of the Cybersecurity Act's mandates).
Unlock this ABI Insight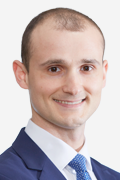 5G slicing is a crucial enabler of new business models and a key concept to empower the potential of 5G. Communications Service Providers (CSPs) can slice their network assets using different criteria such as mobility, security, or traffic types. Using network slicing, CSPs can offer varied service levels of network availability, throughput, latency, level of security, and several other performance indicators. This lays the groundwork for a more controllable and flexible connection environment without modifying the underlying infrastructure's properties that provide the raw network capabilities. A full slicing mechanism is expected by 2024, at which point 5G slicing will generate US$20 billion in revenue, finds ABI Research.
"There are three business drivers for 5G slicing. One, new services can be deployed with little or no disruption to existing services. Service agility is a challenge with today's networks because the introduction of new services necessitates reconfiguration of underlying networks. Two, verticals can optimize network efficiency with a potentially lower cost. Shared network infrastructure is used across multiple 5G slices, promoting better resource utilization and can, in theory, reduce integration scope and complexity. Three, 5G slicing enables vertical partners to bring to market a wider range of business services based on network slices that are customized in line with required service-level agreements (SLAs) and network key performance indications (KPIs)," says Don Alusha, Senior Analyst.
Read more.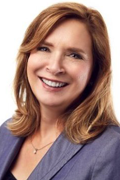 According to ABI Research, worldwide TMS revenues are expected to nearly double from US$16 billion in 2020 to reach over US$31 billion in 2025. Leading providers include Blue Yonder, SAP, and Oracle. Partnerships with TMS suppliers are growing, like Werner Enterprises with Mastery Logistics Systems and Dana Inc. with Transplace.
"There is growing usage of open APIs and Software Development Kits (SDKs) to create customized solutions for different sized companies, verticals, and geographies as well as partners and co-opetition," explains Susan Beardslee, Principal Analyst, Freight Transportation & Logistics. "Adoption triggers include capacity constraints, which are growing ever tighter (including driver shortages back to 2018 levels) and pushing up costs toward the double-digits. Beyond that, consumers and businesses continue to push for more granularity in answering, "where's my stuff?" with an ETE, real-time response."
Read more.
CNN Business
Swapping out older street lights for 5G-capable ones to support that growth may sound like relatively minor process, but doing so will serve as a big step for many communities to become smart cities.
Tan said there is a "growth opportunity" for concealment companies as they play a big role in the global rollout of 5G. "Other potential options [beyond smart poles] include bus stop displays, manhole covers and even traffic lights," he said. However, street lamps are ideal as they have elevation and an existing source of power."
Read the full article.
Electronics 360
"As carmakers still heavily rely on just-in-time production, they did not have a large stock of chipsets, so the shortage is already affecting production, especially of premium vehicles with sophisticated ADAS and infotainment systems that require a higher amount of chips," said Maite Bezerra, smart mobility and automotive research analyst at market research firm ABI Research. "Some OEMs are focusing on producing their most profitable vehicles to compensate for the losses. Last week, a board of executives from leading U.S. computer chip companies pushed President Joe Biden to take action against the reduction in semiconductor supplies."
Read the full article.
Cyber Intelligence Asia
March 9, 2021 - March 11, 2021
Jakarta, Indonesia
Event Website

IoT Tech Expo Global
March 17, 2021 - March 18, 2021
Online
Event Website

Reuters Events Mobility: Ridership Week
March 29, 2021 - April 2, 2021
Online
Event Website

The Future of 5G and LoRaWAN: Connecting the Next Billion Devices
April 14, 2021 - April 14, 2021
Webinar
Event Website
Speakers:
Adarsh Krishnan

Sensors & IIoT: Manufacturing + Automation + Robotics North America
April 14, 2021 - April 15, 2021
Online
Event Website
Speakers:
Ryan Martin

RoboBusiness Direct Spring 2021
April 29, 2021 - April 29, 2021
Online
Event Website
Speakers:
Rian Whitton

Advantech Connect
April 30, 2021 - April 30, 2021
Online
Event Website
Speakers:
Susan Beardslee

Service Lifecycle Management for Automation
May 12, 2021 - May 12, 2021
Webinar
Event Website
Speakers:
Rian Whitton

Private Networks Forum
May 25, 2021 - May 25, 2021
Online
Event Website
Speakers:
Leo Gergs