Analyst Insider Subscribers can view one free Insight every week. For full access, talk to our team.
While Singtel does operate 5G NSA networks with limited coverage, it is opting to directly build and deploy SA networks rather than extensively roll out 5G NSA and eventually upgrade it.
Unlock this ABI Insight
As part of Nokia Enterprise, Nokia SpaceTime analytics provides an extensive portfolio of advanced analytics capabilities.
Unlock this ABI Insight
At the end of the day, the mobile network is a commercial entity and needs to return profit, especially when the actual network rollout will translate to hundreds of millions in upfront investment.
Unlock this ABI Insight
Considering the complexity in their operations, CSPs will seek capabilities that can automate and manage the life cycle of heterogeneous network components and aid them to transform their operations towards hyperscale capabilities.
Unlock this ABI Insight
The new features are designed to benefit both users and service providers, with home networks having the ability to be smarter, interoperable, secure, easy to set up, flexible, and provide high quality Wi-Fi.
Unlock this ABI Insight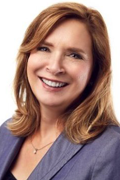 Double-digit e-commerce growth and a continued desire for contactless delivery have fostered healthy growth of local delivery options, despite slower growth for other commercial transportation verticals. According to ABI Research, telematics connections for last mile delivery in North America alone are forecasted to more than double from .51 million to 1.03 million in 2025.
"These opportunities range from massive retailers like Amazon, Walmart, and Target, along with local grocers, beverage companies, and restaurants," states Susan Beardslee, Principal Analyst, Freight Transportation & Logistics. Some of these customer options began building customer loyalty prior to 2020, although in more limited locations and lesser penetration. It is seen as a critical tool to address limited delivery capacity and safety of employees and customers.
Read more.
Sales and revenues in the aftermarket for automotive applications have been threatened by almost ubiquitous OEM embedded systems, free smartphone applications that replace automotive hardware (e.g., Waze), and inadequate retail strategies. After a drop of 28% in 2020, fostered by the COVIID-19 pandemic, aftermarket hardware shipments will grow by only 12% until 2026, finds ABI Research.
"The aftermarket landscape is undergoing a transformation. Multi-application devices struggle to deliver value to the consumer and are dying out, giving place to low-cost dedicated hardware that fulfills niche customer requirements not addressed by OEM embedded systems or smartphones. Naturally, niche applications have a lower market opportunity. Thus, the aftermarket will experience market shrinking in the coming years, with more favorable circumstances in emerging economies," explains Maite Bezerra, Smart Mobility & Automotive Research Analyst.
Read more.
MSN Money
Operators around the globe are planning or deploying 5G networks, hoping the promise of ultrafast speeds, enhanced capacity and ultra-low latency will deliver superior mobile broadband for consumers and entirely new applications for businesses.
This rearchitecting process is driving the market. ABI Research says network densification programmes and demand for mMIMO technologies will account for 73% of all outdoor equipment expenditure within five years. Meanwhile in-building wireless kit will account for 22% of vendor revenues within the same period.
"mMIMO enable Mobile Network Operators (MNOs) to offer the best-in-class service to end users while leveraging cell site infrastructure and spectrum assets acquired for 5G," said Johanna Alvarado, Senior Analyst at ABI Research.
Read the full article.
Cyber Intelligence Asia
March 9, 2021 - March 11, 2021
Jakarta, Indonesia
Event Website

IoT Tech Expo Global
March 17, 2021 - March 18, 2021
Online
Event Website

Reuters Events Mobility: Ridership Week
March 29, 2021 - April 2, 2021
Online
Event Website

The Future of 5G and LoRaWAN: Connecting the Next Billion Devices
April 14, 2021 - April 14, 2021
Webinar
Event Website
Speakers:
Adarsh Krishnan

Sensors & IIoT: Manufacturing + Automation + Robotics North America
April 14, 2021 - April 15, 2021
Online
Event Website
Speakers:
Ryan Martin

RoboBusiness Direct Spring 2021
April 29, 2021 - April 29, 2021
Online
Event Website
Speakers:
Rian Whitton

Advantech Connect
April 30, 2021 - April 30, 2021
Online
Event Website
Speakers:
Susan Beardslee

Service Lifecycle Management for Automation
May 12, 2021 - May 12, 2021
Webinar
Event Website
Speakers:
Rian Whitton

Private Networks Forum
May 25, 2021 - May 25, 2021
Online
Event Website
Speakers:
Leo Gergs