Analyst Insider Subscribers can view one free Insight every week. For full access, talk to our team.
This allows regulators and drone service vendors to operate Beyond Visual Line of Sight (BVLOS) and further enables operation of Unmanned Aircraft Systems (UAS) over People (OOP) mainstream.
Unlock this ABI Insight
With approximately US$6.77 million in 2019 revenue and 70 employees, AE Aerospace demonstrates that smaller manufacturers are exploring the role and the potential of 5G to support their operations.
Unlock this ABI Insight
Originally built as a pure SaaS play, HERE has been expanding its range of products and services to address all corners of the IoT visibility market.
Unlock this ABI Insight
The consumer device market has certainly taken note of the importance of TinyML, and a slew of recent announcements demonstrates high level of activities in this space.
Unlock this ABI Insight
The initial idea of SuperCell is to replace multiple small and macrocell sites with a tall tower to provide the same or even better network coverage and capacity, thereby reducing infrastructure deployment cost and network operational complexity.
Unlock this ABI Insight
The Oil & Gas (O&G) IoT Analytics market garners heavy investment, yet it is deeply challenged by complex system integrations, siloed data, and Supervisory Control and Data Acquisition (SCADA) management systems. In-house analytics is no longer a sustainable and cost-effective IoT option, and oil & gas firms have widely recognized the expertise of IoT cloud Platform-as-a-Service (PaaS)/SaaS vendors. According to ABI Research, spending on big data and analytics in the oil and gas industry totaled US$156 million in 2020, an annual increase of 36.8% from 2018. Over the next 6 years, the oil & gas IoT core analytics service revenue will grow to US$712.7 million.
"Instead of developing analytics capabilities in-house, more and more enterprises are turning to supplier advanced analytics and Artificial Intelligence (AI) PaaS/SaaS offerings enabled through extensive cross-industry collaborations. Partnership examples include Total Oil and Google Cloud, BP and Azure, and Seeq and Saudi Aramco. Simultaneously, the leading IoT vendors are continually competing for the top O&G contracts by offering an end-to-end solution and expanding their marketplace portfolios toward the edge," explains Kateryna Dubrova, Research Analyst.
Read more.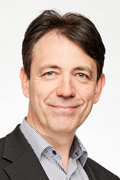 Despite the important investments in 5G networks, the uptake of 5G across smart city segments will remain very low over the next five years. ABI Research finds that of all cellular smart city connections, 75% will ride on LPWA LTE networks (Cat 1, Cat M, NB-IoT) in 2026, with around only 1.6% powered by 5G, accounting for less than 10 million connections globally.
"Next to the time needed to deploy 5G networks globally, there are two main reasons for the low uptake of 5G in smart cities applications," says Dominique Bonte, VP End Markets and Verticals. "First, there is a high proportion of fixed lines, including fiber for connecting non-mobile applications like commercial buildings, signage, ITS, kiosks, smart electricity and gas meters, and surveillance. Second, where cellular is used, LPWA technologies are favored. This is due to the low bandwidth requirements for telemetry type applications such as smart streetlights, smart parking, metering, and smart bins, many of which are also connected via non-cellular, proprietary LPWA connectivity such as LoRa."
Read more.
Help Net Security
According to a report by ABI Research, cybersecurity spending for critical infrastructure (CI) will increase by $9 billion over the next year to reach $105.99 billion in 2021.
"The implications for national security are significant, and critical infrastructure operators and governments worldwide are now re-evaluating and re-assessing the risks as they relate to remote management," says Michela Menting, Digital Security Research Director at ABI Research.
Read the full article.
Tech Radar
ABI Research says the smart home device market will be worth nearly $12 billion this year, more than doubling to $24.8 billion by 2024. But while manufacturers and retailers may be familiar with smart home technologies, many consumers are IoT neophytes, often just looking to solve one or two short-term issues.
"Certainly some consumers will have concerns about video camera security vulnerabilities or security/privacy issues across smart devices in the home," agrees Jonathan Collins, research director at ABI Research. "That said, the vast majority of consumers are either comfortable with the security/privacy supported by devices and systems, or are at least comfortable enough given the price points and the usefulness of smart home systems to offset their concerns."
Read the full article.
Cyber Intelligence Asia
March 9, 2021 - March 11, 2021
Jakarta, Indonesia
Event Website

IoT Tech Expo Global
March 17, 2021 - March 18, 2021
Online
Event Website

Reuters Events Mobility: Ridership Week
March 29, 2021 - April 2, 2021
Online
Event Website

Sensors & IIoT: Manufacturing + Automation + Robotics North America
April 14, 2021 - April 15, 2021
Online
Event Website
Speakers:
Ryan Martin

The Future of 5G and LoRaWAN: Connecting the Next Billion Devices
April 14, 2021 - April 14, 2021
Webinar
Event Website
Speakers:
Adarsh Krishnan

RoboBusiness Direct Spring 2021
April 29, 2021 - April 29, 2021
Online
Event Website

Advantech Connect
April 30, 2021 - April 30, 2021
Online
Event Website
Speakers:
Susan Beardslee

Service Lifecycle Management for Automation
May 12, 2021 - May 12, 2021
Webinar
Event Website

Private Networks Forum
May 25, 2021 - May 25, 2021
Online
Event Website
Speakers:
Leo Gergs

IoT Security Workshop
May 27, 2021 - May 27, 2021
Beijing, China & Virtual
Event Website
Speakers:
Michela Menting