Analyst Insider Subscribers can view one free Insight every week. For full access, talk to our team.
Shift Left methodologies bring in security considerations much earlier in the application development process and, as such, can perhaps be seen simply as a new way of talking about DevSecOps.
Unlock this ABI Insight
The stated aim is for IW to become a leading supplier of autonomous robotics solutions in the logistics sector, with the name "IDEAL" standing for Industry-Driven Engineering for Autonomous Logistics.
Unlock this ABI Insight
First responders have started to transition from public safety narrow band communication systems (typically LMR or PMR) to broadband cellular communications such as LTE and 5G, since these cellular technologies enable the introduction of new forms of information such as video-to-video communications, real-time video surveillance, and video group calls, among others.
Unlock this ABI Insight
Six out of ten cell sites now belong to tower management companies that charge fees depending on antenna elevation, the length and weight of the antenna, and any antenna-associated equipment.
Unlock this ABI Insight
The companies will utilize ABB's Ability 800xA Simulator, which develops digital replicas of a plant's control system, and CORYS's high-fidelity Indiss Plus process modeling simulator, which is used to accurately reflect process behavior during both normal and transient periods.
Unlock this ABI Insight
The overarching goal is to significantly reduce card cost and the development work done related to next-generation development today, which will ultimately define how the market progresses over the next 12 to 24 months.
Unlock this ABI Insight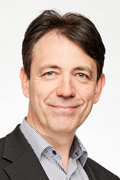 With digital twins having made their appearance in cities over the last few years, mainly in the form of pilots showcasing limited capabilities, their more widespread deployment as multi-purpose urban decision and management tools is now imminent, not in the least driven by COVID-19 requirements in terms of achieving increased resilience levels and optimized asset and demand-response resource management. Digital twin deployments will exceed 500 by 2025, according to ABI Research.
"Real-time 3D models of a cities' built environment allow scenario analysis through the simulation of the potential impact of natural disasters like flooding, adopt generative design principles for new city developments optimizing energy savings and solar capacity, and saving costs by operating cities more efficiently and effectively," explains Dominique Bonte, Vice President End Markets.
Read more.
Harman, Continental, and Bosch lead the way in connected infotainment systems, a segment that generated U$32 billion in revenues in 2019, finds ABI Research. In its latest Tier One Connected Automotive Infotainment Suppliers Competitive Ranking, Harman is the clear leader, with Continental in a distant second place, and Bosch a close third. Together, these three accounted for 30% of the total market revenue in 2019. While Visteon and Aptiv scored highly in innovation criteria, their comparatively lower implementation scores resulted in the fourth and sixth position in the overall ranking, respectively.
"The ability to deliver on these innovative technologies, particularly during the COVID-19 pandemic, means that financial strength has become pivotal. Tier Ones with the strongest financial health will not only be best prepared to weather the sales decline caused by the lower new vehicle sales and factory shutdowns and but also to scale production up to supply new orders when OEMs go back to a fully working environment," says Maite Bezerra, Smart Mobility & Automotive Research Analyst.
Read more.
TechWorld
Phones with the Snapdragon 480 5G Mobile Platform will be in the $125 to $250 price range, Qualcomm President Cristiano R. Amon predicted on Twitter in September.
Consumers will benefit from the new chip, noted David McQueen, a research director, at ABI Research. "It will enable smartphones to be sold at much lower price points, helping to bring 5G smartphone models to market quickly and democratize the 5G experience."
Read the full article.
Forbes
"This transition from niche to mainstream will be built on the introduction of low-cost EV (electric vehicle) models that satisfy the typical mileage requirements at an acceptable price point." said James Hodgson, analyst at ABI Research of Oyster Bay, New York, in a report.
"As EV owners shift from the legacy of environmentally conscious, enthusiastic technology first adopters to more typical automotive consumers, (manufacturers) will need to develop more innovative approaches to the life cycle management of EVs," Hodgson said.
Read the full article.
Reuters Next
Jan. 11, 2021 - Jan. 14, 2021
Online
Event Website

The Things Conference
Jan. 25, 2021 - Jan. 29, 2021
Online
Event Website
Speakers:
Adarsh Krishnan

IEC 61850 USA
Jan. 27, 2021 - Jan. 27, 2021
Online
Event Website

Gazing Ahead with Intel: Artificial Intelligence for Telecommunications
Jan. 27, 2021 - Jan. 27, 2021
Online
Event Website
Speakers:
Don Alusha

Cyber Intelligence Asia
March 9, 2021 - March 11, 2021
Jakarta, Indonesia
Event Website

IoT Tech Expo Global
March 17, 2021 - March 18, 2021
Online
Event Website

Reuters Events Mobility: Ridership Week
March 29, 2021 - April 2, 2021
Online
Event Website

Sensors & IIoT: Manufacturing + Automation + Robotics North America
April 14, 2021 - April 15, 2021
Online
Event Website
Speakers:
Ryan Martin

The Future of 5G and LoRaWAN: Connecting the Next Billion Devices
April 14, 2021 - April 14, 2021
Webinar
Event Website
Speakers:
Adarsh Krishnan

RoboBusiness Direct Spring 2021
April 29, 2021 - April 29, 2021
Online
Event Website