With COVID-19 vaccine production complete and distributors urgently looking for ways to transport it safely, all eyes are on the effectiveness of the cold chain. Early vaccine candidates require ultra-low temperatures, as much as -70 degrees Celsius©, or -94 degrees Fahrenheit. This is influenced by a lack of data storage specifications and shelf life for these new types of Messenger RNA (mRNA) vaccines. The containers to store and transport them are not widely available and not required for common vaccines. Constant temperature control is needed E2E from the manufacturing site to the inoculation sites.
Analyst Insider Subscribers can view one free Insight every week. For full access, talk to our team.
While the new releases will intensify competition in the market, the addition of new key hardware in their latest offerings (UWB for Apple and dedicated edge analytics for Amazon) also signals change and emerging strategies for the wider smart home market.
Unlock this ABI Insight
Regardless of region, size of operator, or cost/pricing structure, open APIs, modularity, and cloud technologies are bound to be core building blocks of new value creation.
Unlock this ABI Insight
This advanced feature mitigates interference that is typically a debilitating factor when cell splitting is used in-building wireless systems as a technique to increase capacity.
Unlock this ABI Insight
Open RAN deployment is focusing more on rural deployment in the first half of the deployment forecast, and then shifting to urban deployment once the technology and ecosystem mature further.
Unlock this ABI Insight
ABI Research caught up with Litmus in November, and representatives shared information regarding a recent customer win at a multi-national food and beverage manufacturer.
Unlock this ABI Insight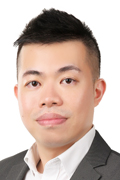 "While distributed intelligence has greatly benefited from the design and implementation of various systems, such as cloud computing clusters, warehouse robots, and smart home systems, these systems are often limited by geographical factors, connectivity options, and the processing capabilities in end nodes. The emergence of 5G and AI is set to change these. Combining the high throughput, low latency, and massive IoT connectivity of 5G, with on-device inferencing capabilities of AI, 5G-enabled edge AI devices will have the flexibility to centralize all their workloads in the cloud or perform time-, latency-, and security-sensitive workloads at the edge," explains Lian Jye Su, AI & Machine Learning Principal Analyst.
Read more.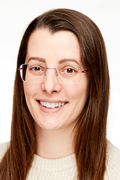 Blockchain is in a slump, with almost half its 2018 market value wiped out in 2020. But the silver lining in that downfall has been the resiliency of industrial applications, not least in the Agri-Food market, which has dominated blockchain success stories. ABI Research expects industrial blockchain revenues to grow six-fold in the next five years, reaching US$2.1 billion globally by 2025.
"Supply chain implementations have been particularly successful and are having the greatest impact on the agri-food industry," explains Michela Menting, Digital Security Research Director. "Combined with digital transformation efforts and IoT technologies, numerous blockchain-based platforms are moving into the production phase, paving the way for adoption into manufacturing, retail, and utilities markets. Transportation, shipping, distribution, and storage are key verticals for blockchain, and especially as they concern supply chain management, logistics, location and tracking, asset and inventory management."
Read more.
Pittsburgh Post-Gazette
From inventory to checkout, the latest advances in robotics, artificial intelligence and machine learning have been put to work throughout most of the retail ecosystem already.
And their presence is expected to grow: By 2025, more than 150,000 mobile robots could be deployed in brick-and-mortar establishments, according to a report from ABI Research, based in Oyster Bay, N.Y. By the same year, more than 4 million robots could be installed in 50,000 warehouses.
Read the full article.
Food Logistics
Digitization is moving faster than many companies anticipated, says Susan Beardslee, principal analyst of ABI Research.
"Five-year plans needed to be enacted in weeks or months, including robust websites that could handle web traffic up 90-200%. Brick-and-mortar store inventory needed to link to warehouse management (WMS) to transportation management (where is my stuff and when is it arriving?) to back-end procurement," she adds. "The pandemic highlighted where the gaps are for many and who was best positioned to scale quickly. I believe that the convenience of online ordering and delivery options will continue to be valued and expand."
Case in point: ABI Research forecasts that the supply chain impact of COVID-19 will spur manufacturer's spend on enterprise resource planning (ERP) to reach $14 billion in 2024. And, that Industry 4.0, localization and contactless delivery will continue to forge ahead.
Read the full article.
Reuters Next
Jan. 11, 2021 - Jan. 14, 2021
Online
Event Website

The Things Conference
Jan. 25, 2021 - Jan. 29, 2021
Online
Event Website
Speakers:
Adarsh Krishnan

Gazing Ahead with Intel: Artificial Intelligence for Telecommunications
Jan. 27, 2021 - Jan. 27, 2021
Online
Event Website
Speakers:
Don Alusha

IEC 61850 USA
Jan. 27, 2021 - Jan. 27, 2021
Online
Event Website

Cyber Intelligence Asia
March 9, 2021 - March 11, 2021
Jakarta, Indonesia
Event Website

IoT Tech Expo Global
March 17, 2021 - March 18, 2021
Online
Event Website

Reuters Events Mobility: Ridership Week
March 29, 2021 - April 2, 2021
Online
Event Website

Sensors & IIoT: Manufacturing + Automation + Robotics North America
April 14, 2021 - April 15, 2021
Online
Event Website
Speakers:
Ryan Martin

The Future of 5G and LoRaWAN: Connecting the Next Billion Devices
April 14, 2021 - April 14, 2021
Webinar
Event Website
Speakers:
Adarsh Krishnan

RoboBusiness Direct Spring 2021
April 29, 2021 - April 29, 2021
Online
Event Website
Speakers:
Rian Whitton