5G Spectrum Will Turn into an Easily Tradeable Commodity
Following the Italian 5G spectrum auction last October, which was somewhat of a shock, the whole telecommunications industry has been carefully following the activity around the German spectrum auctions. Italian Mobile Service Provider (MSPs) paid a total of €6.55 billion for 5G spectrum. Germany, Europe's largest economy, has just completed its record long, 497 round 5G spectrum action and raised also €6.55 billon. Based on recent 5G spectrum auctions, the business potential in enterprise verticals, and skyrocketing consumer data traffic in the next decade, interest in 5G spectrum is higher than any other telecommunications generation before it.
5G supports three main spectrum bands: sub 1 GHz, mid-band (between 1 GHz and 6 GHz), and high-band (over 24.25 GHz. In order to not miss the ability to offer a full 5G experience, MSPs need to operate in all the three in long-term. However, the pricing of these frequencies varies significantly: from the beginning of the 5G auctions, the 3.4-3.8 GHz and the 2.5 GHz have proved to be the most valuable based on three main factors . . .

By 2025, The global Warehouse Management System (WMS) market will be worth US$5 billion, growing at a CAGR of 13.9%, finds ABI Research. Over the same forecast period, 57,000 more warehouses will be in operation than in 2018. The continued growth of the e-commerce market and rising customer expectations are putting enormous pressure on warehouses to execute more rapid and flexible deliveries. This is driving investment in warehouse facilities, automation technologies, and warehouse management systems to coordinate and optimize operations.
"The warehouse is becoming the engine room of the supply chain and is, therefore, a focal point for investment from retailers, manufacturers, and logistics service providers," says Nick Finill, Principal Analyst. "As the warehouse technology ecosystem becomes increasingly complex, supply chain operators require more sophisticated management systems that can orchestrate the high volume and variety of intelligent, connected devices and systems within their facilities, as well as the flow of inventory." Read more.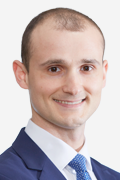 Mobile Service Providers (MSPs) are centralizing telecoms infrastructure in their private clouds and at the same time, trying to understand how they can deploy edge computing across their networks. The impending commercialization of 'telco edge' constitutes a 'white space' opportunity that will usher in significant growth for both the supply and demand side in telecoms, finds ABI Research. There are a handful of new emerging applications, including self-driving caps, Augmented and Virtual Reality, and Artificial Intelligence (AI) that require distributed processing capabilities that only edge computing can offer.
"In a business setting, nothing big starts big from the onset and tomorrow's growth is not easy to spot for commercial entities lacking a clear understanding of the opportunity at stake," said Don Alusha, Senior Analyst. "On one hand, the increasingly growing market for telco edge solutions and services is no doubt tomorrow's opportunity, but it is one that is currently very complex in terms of technologies and competing stakeholders. MSPs, on the other hand, are in limbo - they understand the edge holds great potential, but they don't yet know how to make money out of it. They need a "hero" edge application to kick start this market." Read more.
Huawei-U.S. Clash Mars China's Biggest Mobile Forum
Bloomberg News
The U.S. blacklisting of Huawei Technologies Co. and other top Chinese tech companies is making it trickier for some mobile industry professionals to get down to business. The June 26-28 Mobile World Congress Shanghai, China's largest forum for the mobile industry, is scheduled to start amid almost daily salvos from the Trump administration aimed at Huawei and other technology companies in the world's largest mobile phone market.
"The danger for international companies, especially American companies, is that they are ceding these opportunities to influence the marketplace to non-American companies, which can have knock-on consequences that could be far greater than some had anticipated,'' said Jake Saunders, a vice president at ABI Research, and a scheduled speaker and moderator at the conference. Read the full article.
YouTube Rolls Out Augmented Reality for Viewers to Virtually Try on Makeup
CNBC
With AR Beauty Try-On, a viewer can see how a shade of lipstick looks on themselves while watching their favorite creator review it or explain how to apply it, for instance. They can then click through to purchase the product.
"YouTube has a big community of bloggers and audience, so definitely this will help companies increase their sales and engagement," said Eleftheria Kouri, an AR analyst at tech advisory ABI Research. Read the full article.
TaaS Technology Conference 2019
July 9, 2019 - July 10, 2019
Hampton in Arden, UK
Event Website

WT | Wearable Technologies Conference 2019 USA
July 9, 2019 - July 10, 2019
San Francisco
Event Website

Industry of Things World Asia 2019
July 11, 2019 - July 12, 2019
Singapore
Event Website

MVNOs Asia
July 16, 2019 - July 17, 2019
Hanoi, Vietnam
Event Website

Intelligent Automation
Aug. 5, 2019 - Aug. 8, 2019
Chicago, IL
Event Website

Fundamentals of the Smart Grid
Aug. 27, 2019 - Aug. 29, 2019
London, UK
Event Website

Microgrid Global Innovation Forum
Sept. 9, 2019 - Sept. 11, 2019
London, UK
Event Website

Fundamentals of IEC 61850
Sept. 10, 2019 - Sept. 12, 2019
London, UK
Event Website

5G Asia 2019
Sept. 10, 2019 - Sept. 12, 2019
Singapore
Event Website
Speakers:
Jake Saunders

Future Resource & Future IoT
Sept. 11, 2019 - Sept. 12, 2019
NEC, Birmingham
Event Website
About ABI Research
ABI Research provides strategic guidance for visionaries needing market foresight on the most compelling transformative technologies, which reshape workforces, identify holes in a market, create new business models and drive new revenue streams. ABI's own research visionaries take stances early on those technologies, publishing groundbreaking studies often years ahead of other technology advisory firms. ABI analysts deliver their conclusions and recommendations in easily and quickly absorbed formats to ensure proper context. Our analysts strategically guide visionaries to take action now and inspire their business to realize a bigger picture. For more information about subscribing to ABI's Research Services as well as Industrial and Custom Solutions, visionaries can contact us at +1.516.624.2500 in the Americas, +44.203.326.0140 in Europe, +65.6592.0290 in Asia-Pacific or visit www.abiresearch.com.