Analyst Insider Subscribers can view one free Insight every week. For full access, talk to our team.
The facility includes an Ethylene Cracker Complex (producing a million tons annually), a Butadiene Extraction Unit (producing 155,000 tons annually), and processes 500,000 barrels of oil daily.
Unlock this ABI Insight
We initially saw chipset production being disrupted due to supply chain breaks when factories began to shut down production, and an increase in shipment prices as freight and transportation costs increased.
Unlock this ABI Insight
A concealment solution plays a part in helping operators secure the optimal location for their cell sites, by overcoming zoning or aesthetic requirements.
Unlock this ABI Insight
The Defense Contract Management Agency has come to an informal agreement with Lockheed to provide services at a value of US$71 million as compensation for providing parts, dating back from 2015 until early 2020, that did not include their history or information regarding their remaining service life.
Unlock this ABI Insight
The adoption of digital tools including Augmented Reality (AR) and Virtual Reality (VR) in Human Resource (HR) departments can accelerate the HR digital transformation journey and add value to existing HR activities – especially in the wake of COVID-19. According to ABI Research, by 2025, there will be close to 60 million active users of AR for expertise and training applications across various verticals, such as healthcare, logistics, Architecture, Engineering, and Construction (AEC), and manufacturing.
"Both AR and VR solutions can allow HR departments to reach potential talent more creatively, assess workers in novel ways, and support workers with improved and remote-enabled training and employee collaboration. This can save time and costs (AR/VR training can save between US$2,000-US$2,500 per employee in comparison with traditional training) and enhance the candidate/employee experience and build a competitive employer branding," explains Eleftheria Kouri, Research Analyst. "The extended period of remote working and the uncertainty around traveling has pushed organizations to look for solutions that ensure efficient employee collaboration, development and satisfaction and at the same time assist organizations to remotely recruit and train new talent."
Read more.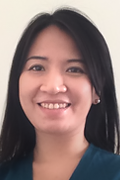 Worldwide pay-TV market growth has slowed over the past few years due to the shift from video consumption to online streaming. The COVID-19 pandemic is further accelerating the cord cutting trend, resulting in higher pay-TV churn in many markets. ABI Research forecasts that the worldwide pay-TV market will see a slight decline from 2019 to reach a 1.07 billion subscriber base in 2020.
"North American operators reported a loss of more than 2 million subscribers in the first quarter of 2020 alone. Now, the Covid-19 pandemic is responsible for significant subscriber loss. One reason is that the cancellation of sports events due to the pandemic has caused many sports fans to cancel their pay-TV packages. To lower churn, operators are offering discounted of pay-TV packages or allowing customers to suspend the subscription until the sports events resume," explains Khin Sandi Lynn, industry analyst.
Read more.
Computer Weekly
As the ramifications of political decisions taken earlier in 2020 to exclude high-risk suppliers from national mobile infrastructures now play out, diversity in essential tech supply is very much on the agenda for all operators. It is also one of the key drivers for an expanding open radio access network (O-RAN) market, which analyst ABI Research says is expected to exceed the traditional RAN market for the first time, around 2027-2028.
"The O-RAN opportunity invites various stakeholders to bring their best-in-class technologies and hardware/software components to contribute to building a flexible, secure, agile and multi-vendor interoperable network solution," said Jiancao Hou, senior analyst at ABI Research. "In addition, trade wars and the Covid-19 pandemic have resulted in tremendous restrictions on the telecom supply chain and disrupt the evolution of new technologies. These effects will accelerate the development of O-RAN and open networks."
Read the full article.
IoT World Today
"Protect all that has to be connected to [the network to] avoid downtime without hampering data in real-time operations," noted Dimitrios Pavlakis, an industrial analyst of digital security at ABI Research. Being overly aggressive with security controls can hamper operations, Pavlakis said.
Read the full article.
Digital Manufacturing Week 2020
Nov. 9, 2020 - Nov. 13, 2020
Online
Event Website

7th Demand Response & DER World Forum
Oct. 12, 2020 - Oct. 14, 2020
Online
Event Website

IoT Tracking Summit
Oct. 20, 2020 - Oct. 21, 2020
Online
Event Website

EWTS Everywhere
Oct. 23, 2020 - Oct. 24, 2020
Online
Event Website
Speakers:
Eric Abbruzzese

IEC 61850 Global 2020
Oct. 28, 2020 - Oct. 29, 2020
Online
Event Website

IoT Tech Expo North America
Nov. 4, 2020 - Nov. 6, 2020
Online
Event Website

XR USA 2020
Nov. 19, 2020 - Nov. 20, 2020
San Diego, California
Event Website

Smart City & Buildings 2020
Nov. 24, 2020 - Nov. 24, 2020
Online
Event Website
Speakers:
Dominique Bonte

IoT Tech Expo Europe
Nov. 24, 2020 - Nov. 25, 2020
Online
Event Website

PrivSec Global
Nov. 30, 2020 - Dec. 3, 2020
Online
Event Website