Demand for government-issued mobile identities continues to accelerate at a considerable pace. A focus on service enablement and access via digitization is now considered of fundamental market importance as governments aggressively look toward the mobile form factor in order to execute on their digitization strategies.
With the tipping point within the mobile identities market now fast approaching, it's critical that ecosystem players, governments, and service providers alike understand what lies ahead.
Topics for discussion will include:
Insights on the latest mobile identity market trends
The role and importance of trust
COVID-19
Examples of digital ID program challenges
Winning strategies and lessons learned from a real-life mobile identities deployment
Q&A opportunity with industry experts
If you work within the mobile identities marketplace, please register to guarantee your spot on this must-join webinar.
Analyst Insider Subscribers can view one free Insight every week. For full access, talk to our team.
While 5G promises five-nines reliability and network availability (as part of Ultra-Reliable Low-Latency Communication (URLLC) capabilities), enterprise deployments require additional considerations to maximize the degree of reliability and availability, even if certain parts of the network infrastructure break down.
Unlock this ABI Insight
With the rapid growth of data traffic, Mobile Network Operators (MNOs) are looking for new ways to cope with their soon-to-be-overloaded networks.
Unlock this ABI Insight
5G is set to transform the healthcare sector by actualizing use cases such as remote surgery, telemetry, etc., that can increase accessibility to better healthcare and improve healthcare standards and allowing Communication Service Providers (CSPs) to penetrate new value chains.
Unlock this ABI Insight
The first OEM deployment of video streaming, apart from Tesla, which already offers the functionality, should be available in the market in 2021.
Unlock this ABI Insight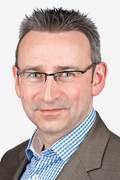 The big supply-side story from the Internet of Things (IoT) in 2019 was the rise of Chinese vendors to the number 1 position in cellular module shipments and revenue, for the first time. ABI Research also confirms through its latest research that Chinese manufacturer Quectel is now the biggest cellular IoT module vendor worldwide. This success brings with it new challenges however, for once at the top the only way to go is down. Chinese vendors realize that they need to consolidate their success and are unable to rely on high volume and cheap prices ad infinitum. Long-term credibility comes from quality of product, and reliability as a supplier. Across the board greater quality control and cost control through independent manufacturing, differentiated designs, international support centers, and deliberate efforts to avoid price wars are coming into effect.
Jamie Moss, Research Director for M2M, IoT, and IoE explains what it means for the module market's Western incumbents, "They have a challenge on their hands. But despite accounting for just 27% of global shipments, Western vendors still claimed nearly 40% of all revenue. The IoT is a large market with huge and possibly limitless potential remaining. How many things can we find value in measuring, and how many places can we conceive of placing a sensor? It is not necessarily the case that Western vendors are having their business taken away, rather than more of the new business opportunity is going to others. Historically Chinese vendors have had most of their fortunes coming out of China, but the majority are actively expanding internationally, and are increasing the non-domestic portion of their turnover each year."
Read more.
ABI Research expects the Virtual Reality (VR) market to grow in 2020, passing US$4.6 billion despite some negative impacts from the COVID-19 pandemic. The location-based VR segment has been hit the hardest, with closures (both temporary and permanent) and reduced foot traffic – the pandemic also engendered some supply chain issues and in-demand devices, like the Oculus Quest, have faced stockouts. The pandemic, however, has also accelerated some trends and increased interest and adoption of immersive technologies.
Principal Analyst Michael Inouye explains, "Public-facing venues, social distancing, and concerns surrounding COVID-19 have presented challenges for the location-based VR market and many expect these issues to linger beyond the pandemic. VR, however, is not only a technology that typically isolates the user but also is primarily used indoors – two attributes that some, under normal conditions, might view as detriments but in a pandemic are virtues. There have been significant upticks in interest for remote training, collaboration, and of course, entertainment as both companies, individuals, and families contend with the pandemic and what might become a new normal."
Read more.
Wired
The future of phones that convert into tablets will potentially get far cooler and more functional in the years ahead. When paired with 5G, high-quality video or augmented reality apps, foldable devices are remarkably versatile, and product developers are excited to get their hands on that extra on-screen real estate. The remarkable thinness and image sharpness that OLED (organic light-emitting diode) screens offers a crisp display for their work.
ABI Research predicts that smartphone shipments with some type of foldable, flexible, or rollable display will grow to reach 228 million units in 2028. There may also be a future for foldable TVs being utilized for large format displays, providing rich opportunities for remote collaboration.
Read the full article.
Cities Today
Amazon has revealed further details about Sidewalk, its "neighbourhood network", first announced in 2019 and scheduled for launch later this year.
Jonathan Collins, Research Director, ABI Research, told Cities Today: "Amazon Sidewalk has the potential to deliver low-cost, low-data, city-wide mesh connectivity. It could certainly benefit from adoption within smart city projects. For example, integrating Sidewalk into parking meters would bring low-cost network access for the city, but it will also provide more mesh nodes to strengthen network coverage and capacity. However, how far governmental organisations want to embrace and rely on a private network remains to be seen."
Read the full article.
Digital Manufacturing Week 2020
Nov. 9, 2020 - Nov. 13, 2020
Online
Event Website

Internet of Manufacturing
Sept. 28, 2020 - Sept. 30, 2020
Online
Event Website
Speakers:
Ryan Martin

Grid Asset Management 2020
Sept. 30, 2020 - Sept. 30, 2020
Online
Event Website

Smart Grid Cybersecurity 2020
Oct. 7, 2020 - Oct. 7, 2020
Online
Event Website

7th Demand Response & DER World Forum
Oct. 12, 2020 - Oct. 14, 2020
Online
Event Website

IoT Tracking Summit
Oct. 20, 2020 - Oct. 21, 2020
Online
Event Website

EWTS Everywhere
Oct. 23, 2020 - Oct. 24, 2020
Online
Event Website
Speakers:
Eric Abbruzzese, Eleftheria Kouri

IEC 61850 Global 2020
Oct. 28, 2020 - Oct. 29, 2020
Online
Event Website

IoT Tech Expo North America
Nov. 4, 2020 - Nov. 6, 2020
Online
Event Website

XR USA 2020
Nov. 19, 2020 - Nov. 20, 2020
San Diego, California
Event Website