Analyst Insider Subscribers can view one free Insight every week. For full access, talk to our team.
The addition of the 6 GHz band is coming at a critical time, where home Wi-Fi communications are struggling to cope with the increase in usage due to the Covid-19 pandemic, with huge numbers of people now working and learning from home, requiring wider coverage, lower latency, and support for an increased number of devices.
Unlock this ABI Insight
Big cellular integration projects were announced by two renowned Narrowband IoT (NB-IoT) chipset manufacturers on the same dayin August of this year.
Unlock this ABI Insight
Both the International Criminal Police Organization (INTERPOL) and the World Health Organization (WHO) have issued informative and educational statements regarding COVID-19-related cyberattacks since the pandemic began and to aid organizations' first line of defense: their employees.
Unlock this ABI Insight
The COVID-19 pandemic has continued to rock the Location-Based Entertainment (LBE) segment and, in August, pushed Sandbox VR to file for bankruptcy protection, but elsewhere the market is experiencing renewed interest and expectations are correspondingly looking up.
Unlock this ABI Insight
These limitations are mainly associated with two factors: the new frequency bands in which 5G typically operates and the major infrastructure works needed to increase the capacity of the system.
Unlock this ABI Insight
The Internet of Things (IoT) gateways are becoming an increasingly important link in the IoT security and device authentication value chain and emerging as a crucial conduit for intelligent operations across the entire IoT. The new wave of next-generation smart IoT gateways has arrived at an opportune time, enabling a breadth of novel security, intelligence, and authentication operations at the edge, causing IoT vendors to revisit their deployment and management strategies. According to ABI Research, there will be 21.4 million next-gen smart IoT gateways shipped in 2025.
"Smart IoT gateways are currently caught amid a greater transformative evolution, further enhancing capabilities for gateways, shifting focus toward the edge, and reversing the cloud-centric investment priorities of the past decade," states Dimitrios Pavlakis, Digital Security analyst.
Read more.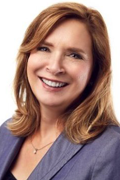 Essential commercial telematics serve as a foundation for the adoption of more sophisticated solutions to enhance the safety, cost savings, and performance of fleets from Small and Medium Business (SMBs) to Enterprise. The industry is embracing tech from OEM-installed hardware to prognostics, dynamic routing, driver monitoring, and systems integration. In its recent Commercial Telematics Competitive Ranking, ABI Research found that Geotab and Verizon lead in overall rankings for the top global commercial telematics providers.
Using ABI Research's proven, unbiased innovation/implantation criteria framework, the Commercial Telematics Competitive Ranking analyzed and ranked 11 suppliers: Arvento, Geotab, Gurtam, G7, MiX Telematics, Omnitracs, Teletrac Navman, Trimble, Webfleet Solutions (formerly TomTom Telematics), Verizon, and Zonar.
"The commercial telematics industry has experienced further consolidation and the need for significant capital to fund rapid innovation, thus fewer companies are competing head to head; with only two providers winning at least two million subscribers and another five with at least one million subscribers, " says Susan Beardslee, Principal Analyst.
Read more.
Enterprise IoT Insights
The massive growth of so-called 'advanced analytics' within the IoT technology market is down, in large part, to the industrial sector moving their AI and ML programmes on to edge-based networking architectures, found a new report by the firm. The emergence of out-of-the-box and off-the-shelf AI and ML solutions is also helping, notably as they are available as application plugins in cloud IoT platforms.
Kateryna Dubrova, research analyst at ABI Research, commented: "The IoT edge advanced analytics market is essentially operationalised AI and ML products and services targeted at operational technology (OT) teams to understand and extract insights. AI and ML frameworks are also enabling advanced analytics in the cloud, where algorithmic models are deployed on pre-processed and organised datasets."
Read the full article.
Mashable
In past decades, consumers may have bought treadmills and exercise bikes only to watch them become places to hang laundry. Why should this new generation of devices be any different?
First of all, users can regularly download and stream new content. They can analyze their performance over time. And they can get recommendations from AI and human trainers.
"That makes it a lot more appealing and engaging for end users," said Jonathan Collins, smart home research director at tech market advisory firm ABI Research. "It's something they will use, rather a piece of equipment that just sits in the corner."
Read the full article.
Digital Manufacturing Week 2020
Nov. 9, 2020 - Nov. 13, 2020
Online
Event Website

Smart Grid Innovation
Sept. 22, 2020 - Sept. 24, 2020
Online
Event Website

FutureNet World 2020
Sept. 22, 2020 - Sept. 23, 2020
ONLINE
Event Website
Speakers:
Dimitris Mavrakis, Malik Saadi

Internet of Manufacturing
Sept. 28, 2020 - Sept. 30, 2020
Online
Event Website
Speakers:
Ryan Martin

Grid Asset Management 2020
Sept. 30, 2020 - Sept. 30, 2020
Online
Event Website

Smart Grid Cybersecurity 2020
Oct. 7, 2020 - Oct. 7, 2020
Online
Event Website

7th Demand Response & DER World Forum
Oct. 12, 2020 - Oct. 14, 2020
Online
Event Website

IoT Tracking Summit
Oct. 20, 2020 - Oct. 21, 2020
Online
Event Website

EWTS Everywhere
Oct. 23, 2020 - Oct. 24, 2020
Online
Event Website
Speakers:
Eric Abbruzzese

IEC 61850 Global 2020
Oct. 28, 2020 - Oct. 29, 2020
Online
Event Website