Analyst Insider Subscribers can view one free Insight every week. For full access, talk to our team.
The pandemic is bringing vehicle sharing into the mainstream even more than ever in the Chinese market; it is more convenient, and is slowly overtaking public transportation as a main method of transportation.
Unlock this ABI Insight
This better positions Facebook in the AR space, while theoretically maintaining its Oculus brand strength and market share in VR.
Unlock this ABI Insight
Nokia has announced that an initial set of open RAN functionalities will become available this year, while the full suite of ORAN-defined interfaces is expected to be available in 2021.
Unlock this ABI Insight
The utilization of smart technologies and tools to address environmental hazards is crucial to providing people with a decent quality of life.
Unlock this ABI Insight
TuSimple plans for its SAE Level 4 trucks to be commercially available for nationwide delivery in the United States by 2024.
Unlock this ABI Insight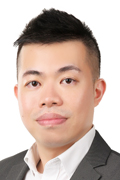 As enterprises start to look for AI solutions in areas of voice activation, image or video screening, people tracking, and ambient tracking, end-users struggled with the restricted nature of battery-powered sensors and embedded modules which operate on low computational resources offered by general-purpose microcontrollers. Often, edge sensors and devices need to handle large amounts of data. However, due to the low powered nature of these devices, they struggle to support high computing performance and high data throughput, causing latency issues.
"Since AI is deployed to make immediate critical decisions such as quality inspection, surveillance, and alarm management, any latency within the system may result in machine stoppage or slowdown causing heavy damages or loss in productivity. Moving AI to the edge mitigates potential vulnerability and risks such as unreliable connectivity and delayed responses," explains Lian Jye Su, Principal Analyst.
Read more.
ABI Research forecasts that between 2020 and 2030, 461 million vehicles with head-unit and digital dashboard displays and 115 million vehicles with digital cockpit architecture will be shipped.
Next-generation infotainment will include multiple high-resolution displays with shared content, Artificial Intelligence (AI)-based virtual assistants that provide a personalized environment, digital dashboards, video and gaming streaming, over-the-air (OTA) updates, and Augmented Reality (AR)-based Heads-Up displays.
"As a substantial amount of information must be processed and rendered to enable these functionalities, vehicles will require robust and flexible hardware solutions with high-performance graphics and communication channels between different tasks and displays. Therefore, modern cars will have digital cockpit architecture with powerful computing," explains Maite Bezerra, Smart Mobility & Automotive Research Analyst.
Read more.
CSO Magazine
Having a dedicated security team is essential in these perilous times, observes Dimitrios Pavlakis, a security industry analyst at technology research firm ABI Research. "Investing in external consultants or managed security services is fine, but an internal IT security team that has the knowledge to handle the new emerging threat horizon is absolutely mandatory," he says.
Read the full article.
TechTarget
Shadow IoT, much like shadow IT, creates a security risk because there is no visibility into the devices by IT and IT security departments, and what can't be seen can't be monitored or protected.
"It poses a serious threat to organizations, as it provides a vector through which malicious traffic can easily run through undetected," said Michela Menting, digital security research director at tech market advisory firm ABI Research.
Read the full article.
Digital Manufacturing Week 2020
Nov. 9, 2020 - Nov. 13, 2020
Online
Event Website

AI&ML for the Smart Grid
Sept. 8, 2020 - Sept. 10, 2020
Online
Event Website

Manufacturing World Nagoya
Sept. 9, 2020 - Sept. 11, 2020
Portmesse Nagoya
Event Website

Commercial UAV Expo Americas
Sept. 15, 2020 - Sept. 17, 2020
Online
Event Website

FutureNet World 2020
Sept. 22, 2020 - Sept. 23, 2020
ONLINE
Event Website
Speakers:
Dimitris Mavrakis, Malik Saadi

Smart Grid Innovation
Sept. 22, 2020 - Sept. 24, 2020
Online
Event Website

Internet of Manufacturing
Sept. 28, 2020 - Sept. 30, 2020
Online
Event Website
Speakers:
Ryan Martin

Grid Asset Management 2020
Sept. 30, 2020 - Sept. 30, 2020
Online
Event Website

Smart Grid Cybersecurity 2020
Oct. 7, 2020 - Oct. 7, 2020
Online
Event Website

7th Demand Response & DER World Forum
Oct. 12, 2020 - Oct. 14, 2020
Online
Event Website