Date: Wednesday, June 26
Time: 2:00 P.M. ET | 11:00 A.M PT

The safety technology market is changing rapidly. To future proof your fleet, you have to ensure the technology you invest in today can be flexible enough to accommodate future capabilities via integration. Combining technology tools along with integrating and analyzing data from multiple devices and equipment can give you a more holistic view of what is happening with the vehicle, the driver and the entire fleet. The challenge is in figuring out which systems to connect and how to determine what is possible both today and going forward.
Join Bob Verret, Chief Information Officer, Dupre Logistics, and ABI Research Principal Analyst Susan Beardslee, as they cover the technology and logistics required to improve fleet safety, management, and overall performance.
From Hannover to Chicago, Robotics is Unshackling its Novel Past and Becoming a Mainstay Technology
The Hannover Messe and ProMat 2019 events saw massive showcasing and deployment of robotics. However, unlike in previous tradeshows, there was very limited focus on advanced opportunities like mobile manipulation.
The biggest source of growth and advancement for robotics in the industrial space relates primarily to the use of Automated Guided Vehicles (AGVs) and, increasingly, Autonomous Mobile Robots (AMRs) for material handling and intralogistics for warehousing and manufacturing. Between Hannover Messe, ProMat and Automate, ABI Research came into contact with well over 30 providers of these platforms, and was able to see a few trends developing.

More than 20 billion Wi-Fi devices are forecasted to ship between 2019 and 2024, according to a new market data report from ABI Research. Continued growth in traditional markets of strength, alongside traction in mesh networking systems, smart home, automotive, and IoT applications will drive the Wi-Fi market forward to nearly 4 billion annual device shipments by 2024.
"2019 marks the 20th anniversary of Wi-Fi, though the technology shows no signs of slowing down," says Andrew Zignani, Principal Analyst. "Wi-Fi 6 is quickly gaining momentum in networking devices, while client devices are already arriving into the market and are anticipated to ramp up considerably over the next 12-18 months. The need for faster, more reliable, more efficient, and more widespread Wi-Fi coverage is becoming increasingly vital in a world filled with more Wi-Fi devices at both ends of the performance spectrum, from high resolution streaming and low latency gaming to battery constrained IoT devices." Read more.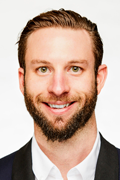 For manufacturing and industrial companies, Return on Investment (ROI) has long been the metric used to set budgets and drive business decisions. However, in today's Industry 4.0 environment, companies must look forward – not backward – when investing in technologies like Additive Manufacturing, and ROI can't measure up to the task. To help, ABI Research announces the release of its Additive Manufacturing Total Lifetime Value Calculator (TLVC), which provides a more comprehensive, future-focused criteria for driving smarter investments.
"Total lifetime value reflects the overall impact of a potential investment decision—the cost of acquiring a market position and its longer-term upside. Additive Manufacturing, much like generative design, AI, 5G, robotics, and IIoT platforms, is one such area where we need to think more in terms of lifetime value than ROI. Companies cannot make AM platform investment decisions in isolation," says Ryan Martin, Principal Analyst of the Industrial Solution. Read more.
Winner Takes All: The High-Stakes Race to 5G Domination
Forbes
While there is no doubt that 5G will impact every industry, including automotive, aerospace, health care, manufacturing, advertising, marketing, finance and others, the real question is: which country's innovators will build it out first — and how? Though a recent report from ABI Research suggested the United States holds a tenuous lead, it's far too early to predict a winner. Read the full article.
MVNOs Latam
June 18, 2019 - June 19, 2019
Colombia
Event Website

AI in Retail & Advertising Summit
June 19, 2019 - June 20, 2019
London
Event Website

IoT Tech Expo Europe 2019
June 19, 2019 - June 20, 2019
RAI, Amsterdam
Event Website

Blockchain Expo Europe
June 19, 2019 - June 20, 2019
RAI, Amsterdam
Event Website

Cyber Security & Cloud Expo Europe
June 19, 2019 - June 20, 2019
RAI, Amsterdam
Event Website

AI & Big Data Expo Europe
June 19, 2019 - June 20, 2019
RAI, Amsterdam
Event Website

Applied AI Summit
June 20, 2019 - June 21, 2019
San Francisco
Event Website

WT | Wearable Technologies Conference 2019 USA
July 9, 2019 - July 10, 2019
San Francisco
Event Website

TaaS Technology Conference 2019
July 9, 2019 - July 10, 2019
Hampton in Arden, UK
Event Website

Industry of Things World Asia 2019
July 11, 2019 - July 12, 2019
Singapore
Event Website
About ABI Research
ABI Research provides strategic guidance for visionaries needing market foresight on the most compelling transformative technologies, which reshape workforces, identify holes in a market, create new business models and drive new revenue streams. ABI's own research visionaries take stances early on those technologies, publishing groundbreaking studies often years ahead of other technology advisory firms. ABI analysts deliver their conclusions and recommendations in easily and quickly absorbed formats to ensure proper context. Our analysts strategically guide visionaries to take action now and inspire their business to realize a bigger picture. For more information about subscribing to ABI's Research Services as well as Industrial and Custom Solutions, visionaries can contact us at +1.516.624.2500 in the Americas, +44.203.326.0140 in Europe, +65.6592.0290 in Asia-Pacific or visit www.abiresearch.com.