In recent months, organizations around the globe have been forced to quickly adapt to significant change on-the-fly. Nearly every industry has been impacted, but manufacturing, service, and retail have seen some of the most severe disruptions.
On August 27 at 11 a.m. ET, ABI Research Director Eric Abbruzzese will explore how businesses can solve their most pressing challenges by equipping their frontline employees with augmented reality. Discover why businesses are increasingly leveraging AR use cases such as real-time remote assistance, virtual training, and rapid knowledge capture to:
Deliver mission-critical information to frontline employees and customers
Overcome unprecedented remote work and social distancing challenges
Maintain continuity, avoid downtime, and simplify onsite complexity
Scale easy AR implementations for quick ROI and a fast bounce back
Click here to register for this webinar.
Analyst Insider Subscribers can view one free Insight every week. For full access, talk to our team.
VR Head-Mounted Displays (HMDs) and fitness applications are increasingly mature, providing consumers a range of options from VR interactive games that integrate exercise to VR yoga classes by the sea and VR boxing courses with the assistance of avatars.
Unlock this ABI Insight
Amazon recently announced its acquisition of Zoox, a developer of Autonomous Passenger Vehicle (APV) technology and an aspiring developer of driverless taxis, for a reported US$1.2 billion.
Unlock this ABI Insight
CoMP, originally defined in the 3GPP's Release 11, has been continuously developed in the newly completed 3GPP Release 16, which was frozen in July 2020.
Unlock this ABI Insight
The idea of distributed intelligence has always attracted many technology solution suppliers, as it provides a number of benefits.
Unlock this ABI Insight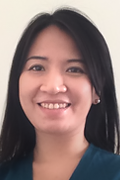 The media and entertainment industry is exploring opportunities to take advantage of 5G networks as the deployments start rolling out in many markets. Although most of the media and entertainment industry is focused on using the 5G network for content distribution and delivery, the superior capacity provided by 5G technology creates opportunities in content production. ABI Research forecasts that 5G network coverage will be quite extensive supporting more than 35% of the worldwide mobile user base in 2024. Video is a key application that will drive mobile data consumption.
Various connectivities, from fiber-optic to satellite and radio links are used for the transmission of live video from outdoor events to the production facility. "Bonded cellular has been the technology of choice when content production occurs in a connectivity-challenged location. The advancements brought by 5G, such as high bandwidth and low latency, will improve the 3G/4G enabled cellular bonding technology, which is widely used for live production," explains Khin Sandi Lynn, Industry Analyst.
Read more.
The Asia-Pacific digital map market size has seen a growth of 10% from US$2.6 billion in 2018 to US$2.9 billion in 2019. According to ABI Research, the top 5 digital map vendors in the region had a combined revenue of US$1.5 billion in 2019, making up about 53% of the region's market share. Of the five companies, four are from China, including AutoNavi, NavInfo, Tencent, and Baidu Map, showing how Chinese companies are dominating the Asia-Pacific digital map market. At the same time, there are an increasing number of international players and domestic start-ups that are rising to the occasion and penetrating the Asia-Pacific market by offering new digital map products and solutions.
"There seems to be a growing focus on location data and technology as a business enhancer for many businesses in Asia-Pacific. Companies in different verticals, including automotive, transport and logistics, public sector and infrastructure, are seeking out these opportunities through investments in, and partnerships with, digital mapping companies," explains Jun Wei Ee, Research Analyst.
Read more.
The Guardian
Since the coronavirus pandemic first hit the United States, many people who previously relied on buses, subways or ride-hailing services are opting for other ways to travel to avoid sharing space – and germs – with strangers. As public transportation and ride-hailing companies see deep cuts in their profits, car sales are on the rise.
The pandemic could also ultimately benefit vehicle sharing companies like Gig, Turo and Zipcar, said Maite Bezerra, an analyst at the global tech market advisory ABI Research.
Read the full article.
MedCity News
According to ABI Research, 30 million wearable devices capable of tracking, monitoring and fighting the progression of Covid-19 are expected to ship to healthcare organizations and patients this year. The research firm expects this number to grow to 104 million within the next five years based on infectious diseases like Covid-19 and the increasing need to remotely monitor patient's medical status. Furthermore, as the number of people aged 65 and over continues to grow, physicians will be able to increasingly monitor elderly patients at home.
Read the full article.
Digital Manufacturing Week 2020
Nov. 9, 2020 - Nov. 13, 2020
Online
Event Website

TU-Automotive Detroit
Aug. 18, 2020 - Aug. 20, 2020
Online
Event Website

MoneyNext Summit
Aug. 18, 2020 - Aug. 21, 2020
Online
Event Website

5G World
Sept. 1, 2020 - Sept. 3, 2020
Online
Event Website

AI&ML for the Smart Grid
Sept. 8, 2020 - Sept. 10, 2020
Online
Event Website

Manufacturing World Nagoya
Sept. 9, 2020 - Sept. 11, 2020
Portmesse Nagoya
Event Website

Commercial UAV Expo Americas
Sept. 15, 2020 - Sept. 17, 2020
Online
Event Website

FutureNet World 2020
Sept. 22, 2020 - Sept. 23, 2020
ONLINE
Event Website
Speakers:
Dimitris Mavrakis, Malik Saadi

Smart Grid Innovation
Sept. 22, 2020 - Sept. 24, 2020
Online
Event Website

Internet of Manufacturing
Sept. 28, 2020 - Sept. 30, 2020
Online
Event Website
Speakers:
Ryan Martin