Analyst Insider Subscribers can view one free Insight every week. For full access, talk to our team.
5G is the first "G" in cellular technologies that paves the way for Communications Service Providers (CSPs) to operate and work solely in the software layer.
Unlock this ABI Insight
State-owned Viettel, Vietnam's largest mobile network operator, was the first to receive 5G trial spectrum, with bandwidth in the 2.6 GHz, 3.6 GHz, and 26 GHz bands being awarded to it in January 2019.
Unlock this ABI Insight
The transport and logistics sector, especially in the Asia-Pacific region, has been one of the hardest hit. Companies had to quickly pivot their strategies to cope with new challenges brought on by the pandemic, with initial success. ABI Research forecasts that commercial telematics system revenue in Asia-Pacific will nearly double from US$7.3 billion in 2020 to US$14.1 billion in 2025, at a CAGR of 13.9%.
"Throughout the supply chain, COVID-19 presented specific challenges from contactless delivery, the shutdown of truck stops, and the closure of back offices, which caused disruptions between suppliers, distribution hubs, and retailers/consumers," explains Kangrui Ling, Research Analyst. "As a result, location-based solutions, including real-time traffic data, estimated time of arrival notifications, and vehicle visibility, are playing an important role in tackling these challenges."
Read more.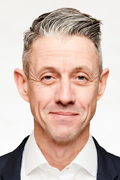 A new study from ABI Research finds that smart home revenues will reach US$85 billion in 2020, just a 4% increase over 2019. Pre-pandemic 2020 smart home revenue growth was forecasted to hit 21% over 2019 – a US$14.1 billion loss.
Economic uncertainty, consumer spend constraint, restricted physical retail opportunities, installation restrictions, disrupted manufacturing, and distribution all have curbed smart home spending, but the study finds that the spending shortfall is temporary.
"The pandemic is a double-edged sword for the smart home industry," says Jonathan Collins, Smart Home Research Director. "While the immediate impact may be negative, many of the long-term and structural changes to consumer lives initiated in 2020 will have a lasting positive impact that will help to drive adoption in many areas of the smart home space."
Read more.
ECT News Network
"Apple isn't directly competing in the cloud gaming space yet, but their Arcade product could be positioned there in the future, and they may be trying to keep competition away," Eric Abbruzzese, a senior analyst with ABI Research, told TechNewsWorld.
Read the full article.
eeNews Europe
According to ABI Research, the edge AI chipset market will reach US$12.2bn in revenues, overtaking the cloud AI chipset market, which will reach US$11.9bn in 2025.
"As enterprises start to look for AI solutions in the areas of image and object recognition, autonomous material handling, predictive maintenance, and human-machine interface for end devices, they need to resolve concerns around data privacy, power efficiency, low latency, and strong on-device computing performance," explains Lian Jye Su, Principal Analyst at ABI Research.
Read the full article.
Digital Manufacturing Week 2020
Nov. 9, 2020 - Nov. 13, 2020
Online
Event Website

TU-Automotive Detroit
Aug. 18, 2020 - Aug. 20, 2020
Online
Event Website

MoneyNext Summit
Aug. 18, 2020 - Aug. 21, 2020
Online
Event Website

5G World
Sept. 1, 2020 - Sept. 3, 2020
Online
Event Website

AI&ML for the Smart Grid
Sept. 8, 2020 - Sept. 10, 2020
Online
Event Website

Manufacturing World Nagoya
Sept. 9, 2020 - Sept. 11, 2020
Portmesse Nagoya
Event Website

Commercial UAV Expo Americas
Sept. 15, 2020 - Sept. 17, 2020
Online
Event Website

FutureNet World 2020
Sept. 22, 2020 - Sept. 23, 2020
ONLINE
Event Website
Speakers:
Dimitris Mavrakis, Malik Saadi

Smart Grid Innovation
Sept. 22, 2020 - Sept. 24, 2020
Online
Event Website

Internet of Manufacturing
Sept. 28, 2020 - Sept. 30, 2020
Online
Event Website
Speakers:
Ryan Martin