Analyst Insider Subscribers can view one free Insight every week. For full access, talk to our team.
The Canada-based company, initially started as Thalmic Labs in 2012, launched its Focals smart glasses product in January 2019.
Unlock this ABI Insight
RTLS vendors are heavily promoting their solutions' abilities to combat COVID-19, with use cases including social distancing enforcement, contact tracing, access control, and helping reopen facilities by addressing governmental regulations, improving worker safety, and building employee confidence in returning to work.
Unlock this ABI Insight
Despite concerns around the vulnerability of such devices, especially in the home, the market has never really taken off, even with periodical front-page news stories on connected baby monitor hacking and smart toilet spamming.
Unlock this ABI Insight
Ultra-Wideband (UWB) is a location communication technology that provides accurate, cm-level, real-time ranging and positioning information to deliver the relative location of devices by measuring the time it takes a signal to travel between them.
Unlock this ABI Insight
NVIDIA's ORIN System on Chip (SoC) will form the basis of the new Mercedes-Benz Autonomous Vehicle (AV) architecture, with its impressive 200 TOPS performance providing the necessary headroom for new AV features to be deployed Over-the-Air (OTA) throughout the vehicle's lifecycle.
Unlock this ABI Insight
The importance of cloud-edge is highlighted in its relationship with 5G, which, as a technological evolution of radio, forms a symbiotic association with cloud-edge deployments as a technological evolution of the cloud.
Unlock this ABI Insight
After years of consistent growth, the connected vehicle industry will face a 15% decline in shipments and flat revenues in 2020. However, both embedded and aftermarket segments will see accelerated growth in 2021, and sales should return to trend in early 2022. ABI Research expects 115 million global connected car shipments, and a market value of US$83 billion in 2025.
"While standard fitment of cellular emergency systems and free trial subscriptions of connected services are responsible for robust connectivity penetration in the few vehicles that have been commercialized this year, the enormous contraction in new vehicle sales due to COVID-19 will make 2020 a flat year for connected cars," explains Maite Bezerra, Smart Mobility and Automotive Analyst.
Read more.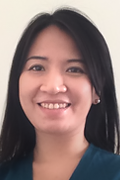 Uncertain 2020 economic conditions caused by COVID-19 is negatively affecting the global flat-panel TV market. Despite the excitement around 8K TV sets, the overall flat-panel TV market experienced a sharp decline in first quarter of 2020. ABI Research forecasts that 222 million flat-panel TVs will ship in 2020, a 3% decrease from 2019.
Stay-at-home orders and subsequent economic upheaval have laid a serious blow to global economic activities, leading to less consumer spending on non-essential consumer electronic equipment. It is also causing a slowdown in households upgrading to premium TV sets. Major TV manufactures have reported nearly 18% YoY decline in flat-panel TV unit shipments in the first quarter, and despite the government's efforts to reopen the economies, the downturn is expected to hurt flat-panel TV market through the end of the year. "These conditions are likely to accelerate a decline in the sales price, too. TV makers will also need to focus on optimizing sales channels and structures based on new market demands," notes Khin Sandi Lynn, industry analyst.
Read more.
RCR Wireless (by Jake Saunders, ABI Research Vice President, Asia-Pacific & Advisory Services)
Mobile telcos have difficult financial, operational, and logistical challenges balancing the various needs of mobile cellular voice, mobile broadband, and OTT video services. The secret to the mobile carrier's success has been managing, indeed "multiplying," capacity for its customers to use. As we move firmly into the 5G era, the deployment and management of the telco's antenna assets will become an essential element to building not just coverage but also capacity within their networks.
Read the full article.
ECT News Network
"There's been a bit of a lull with big game releases. Many are being delayed due to the pandemic," said Eric Abbruzzese, a senior analyst with ABI Research.
"We do show a plateau and decline in current generation game console shipments as purchasers wait for the next generation to launch," he told TechNewsWorld, "although that is not directly correlated to playtime generally."
Read the full article.
Digital Manufacturing Week 2020
Nov. 9, 2020 - Nov. 13, 2020
Online
Event Website

SPAR 3D
July 27, 2020 - July 29, 2020
Online
Event Website

AECNEXT
July 27, 2020 - July 29, 2020
Online
Event Website

3rd Guangzhou Int'l Smart Retail Expo and the Smart Retail World Forum
Aug. 3, 2020 - Aug. 5, 2020
Guangzhou, China
Event Website

TU-Automotive Detroit
Aug. 18, 2020 - Aug. 20, 2020
Online
Event Website

MoneyNext Summit
Aug. 18, 2020 - Aug. 21, 2020
Online
Event Website

5G World
Sept. 1, 2020 - Sept. 3, 2020
Online
Event Website

AI&ML for the Smart Grid
Sept. 8, 2020 - Sept. 10, 2020
Online
Event Website

Manufacturing World Nagoya
Sept. 9, 2020 - Sept. 11, 2020
Portmesse Nagoya
Event Website

Commercial UAV Expo Americas
Sept. 15, 2020 - Sept. 17, 2020
Online
Event Website